February 2013 News And Events
---
Florida Heritage Travel is the companion monthly e-zine of
FLORIDA BACKROADS TRAVEL.
ST. PETERSBURG, FLORIDA: GREEN BENCH CITY NO MORE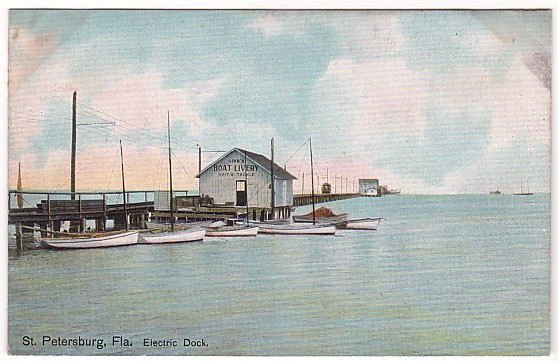 St. Petersburg has transformed itself during my lifetime from a sleepy city of green park benches full of lonely old retirees into a vibrant city with more going on downtown than almost anyplace else in Florida. The St. Petersburg Pier is a metaphor for that change. For more than 100 years, The Pier has existed in one form or another as the focal point of downtown St. Petersburg.


The first pier was a railroad pier that was built in 1889. It was replaced in 1906 with the Electric Pier. It extended 3,000 feet out into Tampa Bay and was a tourist attraction in those days with its spectacular nightime electric lighting. This pier was replaced in 1914 by a Municipal Pier that didn't last long; it was destroyed by a hurricane in 1921. After that, the city voted to float a $ 1 million dollar bond issue to build a new pier.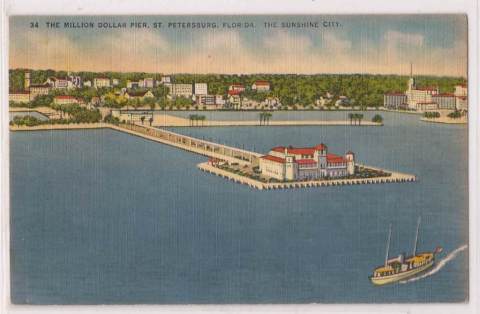 Needless to say, it became known as the Million Dollar Pier. It contained a casino, observation deck, ballroom and was an example of the Mediterranean architecture that became so popular in Florida boom years of the 1920s.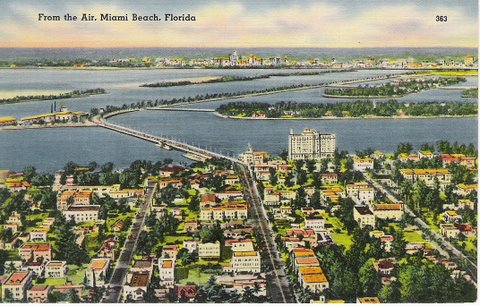 The Million Dollar Pier casino was in very bad shape after many years of hard use, and was demolished in 1967. The end of the pier sat vacant for many years until the present structure was finally built in 1973. Although it is a landmark, it generated a lot of criticism and derision in its time for being outlandish modern architecture not suitable to replace the elegant old Million Dollar Pier that had stood for years. Locals and tourists, however, have grown to love the unusually shaped inverted pyramid that anchors their downtown views.


Now it's time for the current pier to join its ancestors in the halls of memory. It is slated to be torn down sometime in 2013 and replaced by something else. Downtown St. Pete is a showcase of unusual architecture, so you can be sure some people will love the new building and others will hate it.
---
RESTAURANT OF THE MONTH
CHATTAWAY
358 22nd Avenue South
St. Petersburg, Florida 33705
---
FLORIDA BACKROADS TRAVEL UPDATES

Thanks for continuing to subscribe to Florida Heritage monthly e-zine. Florida Backroads Travel continues to grow, and we hope you enjoy these updates.

I continue to automate Florida Backroads Travel so that any updates I make are posted automatically to my Mike Miller Facebook page and Facebook Florida Backroads Travel page, and are also tweeted on my Twitter page. You can also subscribe to our Florida Blog by going to our home page and selecting an RSS feed. This way you will have daily updates.

February in Florida is a month when we locals complain about it getting too cold. Sometimes we even have freeze warnings, and have to cover our outside plants to protect them from the cold. But since we only get snow every 50 years or so, we don't complain too loudly.

Here are some interesting events around Florida for February 2013.
ALL REGIONS

FLORIDA WINERIES. Check the Florida winery nearest you. Many of them have wonderful weekend events that include music and wine tastings. Our site has information on 18 wineries scattered across the state.

FLORIDA FESTIVALS. The weather is getting colder, so there are only a few outdoor art festivals and folk and bluegrass music festivals this time of the year.

FLORIDA ZOOS. Florida has many zoos, and Florida zoos offer an interesting and inexpensive way to spend a day or more.

FLORIDA BEACHES. Almost anything you decide to do in Florida can be enhanced by spending some quality time at a great beach, and best beaches in Florida will guide you in the right direction.

FLORIDA MUSEUMS. Many Florida art and historical museums have scheduled events. Click on the links to find out what is going on.

FLORIDA THEATER. This is an active time for plays and musical events in our many Florida theaters.. Check the links to find out what might be interesting to you.

FLORIDA AUTHORS. February is a good time to sit by the fireplace and read a book by a Florida author. Our most visited author page is still that of Tim Dorsey, the creator of zany serial killer Serge Storms, followed closely by Randy Wayne White and his hero Doc Ford.

Rather than listing one event in each of Florida's 8 regions on a monthly basis, I have decided instead to provide a very useful link that will tell you what is going on this month virtually everywhere in Florida.
FLORIDA FESTIVALS AND OTHER EVENTS FOR FEBRUARY 2013

Information on the towns and places hosting these events, or near them, including lodging, can be found at Florida Towns.

Some events are cancelled on very short notice. I do my best to ensure that our information is correct and current, but I recommend you call before leaving for the event to make sure it's still on.

Thanks for subscribing to Florida Heritage Travel. We will see you next month with more updates and event information.
---
Regards, Mike Miller
Chief Backroads Traveler
www.Florida-Backroads-Travel.com