December 2013 News And Events
---
Florida Heritage Travel is the companion monthly e-zine of
FLORIDA BACKROADS TRAVEL.
PONCE INLET, FLORIDA: HISTORIC TOWN AND LIGHTHOUSE AT THE END OF THE ROAD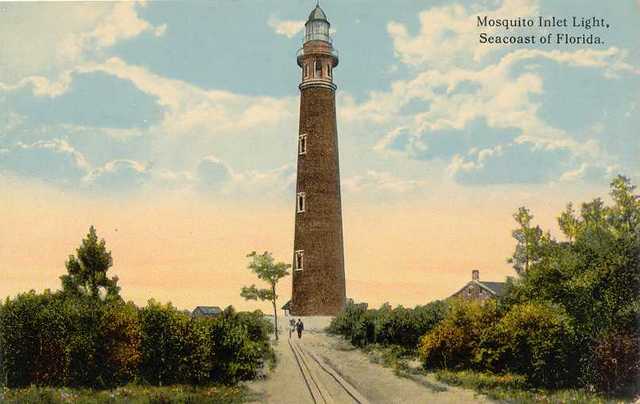 Ponce Inlet is a village south of Daytona Beach on the north side of the inlet from the Atlantic Ocean to the Halifax River. As you can see from the postcard, the community and pass into the ocean were formerly known as Mosquito Inlet. In 1928, after the collapse of the Florida land boom, local tourism promoters decided to rename the community and inlet after Ponce de Leon. The mostly residential town of about 3,000 people has always been oriented to the nearby ocean. The sport and commercial fishing industries have been important to the town. The history of the town is on display in the small museum located on a shady canopied street.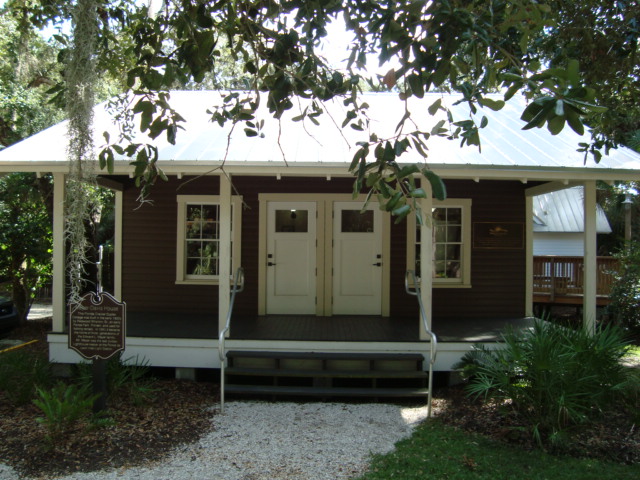 The lighthouse was completed in 1887, and is the major tourist attraction in Ponce Inlet. About 80,000 people visit this historic site every year. Some of the more adventurous visitors climb to the top of the lighthouse for a spectacular view of the Atlantic coast all the way from Daytona Beach to New Smyrna Beach. The lighthouse museum and gift shop is fun to visit, and if you are a boat buff you can see what boats are being worked on in the three marinas next door. There is a small pioneer cemetery nestled up to a boatyard across the street from the small museum owned by the Town of Ponce Inlet. The Hasty family is buried there along with their faithful handyman Cocoa Bill.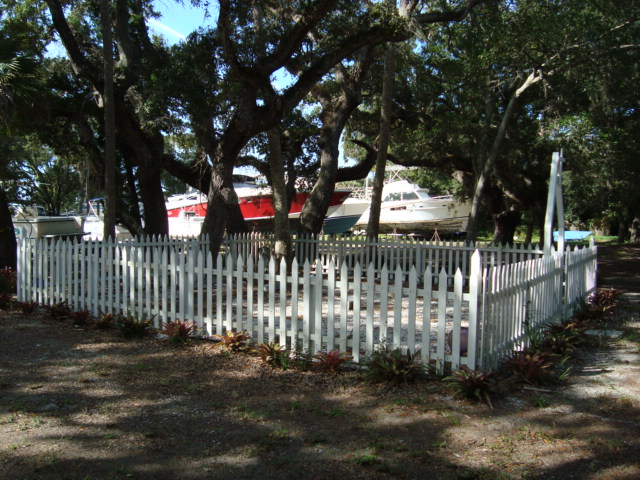 The seafood connection in Ponce Inlet is evident in the several seafood restaurants along the waterfront. Fresh seafood is very easy to get in Ponce Inlet; much of it is fresh from the same day you visit. After you eat, it's fun to drive around the quiet tree canopied streets and look at the fine homes that make Ponce Inlet such a special place. Learn more about Ponce Inlet on our website, Florida Backroads Travel.
---
RESTAURANT OF THE MONTH
Hidden Treasure Rum Bar & Grill
4940 S. Peninsula Drive
Ponce Inlet, Florida 32127
386-761-9271
---

FLORIDA BACKROADS TRAVEL UPDATES


Thanks for continuing to subscribe to Florida Heritage monthly e-zine. Florida Backroads Travel continues to grow, and we hope you enjoy these updates.


I continue to automate Florida Backroads Travel so that any updates I make are posted automatically to my Mike Miller Facebook page and Facebook Florida Backroads Travel page, and are also tweeted on my Twitter page. You can also subscribe to our Florida Blog by going to our home page and selecting an RSS feed. This way you will have daily updates.


December is one of our best months in most of Florida. It's a bit brisk on most evenings but warms up to comfortable temperatures during the day. The snowbirds begin to come in droves from up north. We enjoy watching the northern storms and blizzards on our televisions down here.




HERE ARE SOME INTERESTING FLORIDA EVENTS FOR DECEMBER 2013

:




ALL REGIONS


FLORIDA WINERIES. Check the Florida winery nearest you. Many of them have wonderful weekend events that include music and wine tastings. Our site has information on 18 wineries scattered across the state. We plan to add even more when we have time to visit them.


FLORIDA TOURIST ATTRACTIONS. We have an extensive list of Florida Tourist Attractions. Some of them are well known; other are a wonderful step back into Old Florida.


FLORIDA FESTIVALS. There are several outside events this time of year. Among these are outdoor art festivals and folk and bluegrass music festivals.


FLORIDA ZOOS. Florida has many zoos, and Florida zoos offer an interesting and inexpensive way to spend a day or more.


FLORIDA BEACHES. Almost anything you decide to do in Florida can be enhanced by spending some quality time at a great beach, and best beaches in Florida will guide you in the right direction.


FLORIDA MUSEUMS. Many Florida art and historical museums have scheduled events. Click on the links to find out what is going on.


FLORIDA THEATER. This is an active time for plays and musical events in our many Florida theaters.. Check the links to find out what might be interesting to you.


FLORIDA AUTHORS. Any time is a good time to read a book by a Florida author. Our most visited author page is still that of Tim Dorsey, the creator of zany serial killer Serge Storms, followed closely by Randy Wayne White and his hero Doc Ford.


Here is a useful link that will tell you what is going on this month virtually everywhere in Florida.




FLORIDA FESTIVALS AND OTHER EVENTS FOR DECEMBER 2013


Information on the towns and places hosting these events, or near them, including lodging, can be found at Florida Towns. We have also added a new page to the website called "Florida End of Road Towns" to help you plan a trip to those kinky places you always find at the end of the highway.


A few events are cancelled on very short notice. I do my best to ensure that our information is correct and current, but I recommend you call before leaving for the event to make sure it's still on.


Thanks for subscribing to Florida Heritage Travel. We will see you next month with more updates and event information.