LAGRANGE,  FLORIDA
LaGrange, Florida is located in Brevard County on Old Dixie Highway between Mims and Titusville.

It is commonly considered a part of Titusville, but was an earlier community, originally settled in 1852 by David Carlile and his wife and 10 children. 
Other families who settled here in the early days were the Norwoods, Feasters, Cuylers, Warrens and Singletons.  Their names are on the headstones in LaGrange Cemetery and on local roads and families.
A visit to the quiet cemetery and adjacent wooden church is a trip back in time to the earliest days of Brevard County history.
LaGrange Florida Cemetery
Among many prominent local citizen buried in LaGrange Cemetery, Colonel Henry T. Titus may be the most prominent.  He was the founder of nearby Titusville.

The old settlement was primarily reached by the St. Johns River in the early days before highways and railroads.  There was a boat landing on Salt Lake to the west of town, and the lake was connected to the river.
The community center in those days was the LaGrange Church.
The La Grange Church is an example of Carpenter Gothic architecture.  It was built in 1869 and is the oldest Protestant church between St. Augustine and Key West.
The church and its adjacent cemetery are at 1575 Old Dixie Highway, and are on the U.S. National Register of Historic Places. 
An early minister of the church was William Chaudoin.  When he died in 1904, nearby Stetson University in DeLand named a hall in his honor.

View Larger Map
Much of the information in our website is available in a series of books for each of Florida's 8 geographical regions, along with a separate book covering all 8 regions titled Florida Backroads Travel. All books are available both in Kindle and paper back.
Click on the book cover for free previews of these books at Amazon.

---
---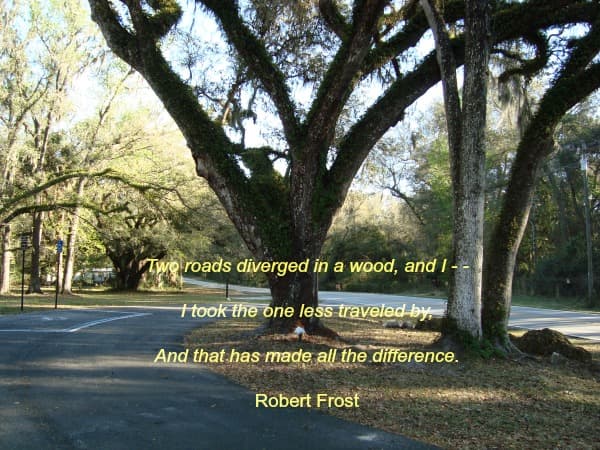 Over 37,000 fans can't be wrong. Learn about off the beaten path Old Florida and historic towns.
Like Us On Facebook
Return From LaGrange Florida To Florida Towns
Return To Florida Backroads Travel