NORTH CENTRAL FLORIDA STATE PARKS
Here are addresses and phone numbers for North Central Florida State Parks. The parks that I've listed in BOLD PRINT CAPITAL LETTERS have full service campgrounds.
Some of the others may have no camping at all, or primitive, equestrian or group camping.
Big Shoals State Park, 11330 S.E. County 135 (P.O. Drawer G) White Springs, FL 32096. 386-397-4331


Cedar Key Museum State Park, 12231 SW 166 Ct. Cedar Key, FL 32625. 352-543-5350


Cedar Key Scrub State Reserve, P.O. Box 187 Cedar Key, FL 32625. 352-543-5567


Devils Millhopper Geological State Park, 4732 Millhopper Road Gainesville, FL 32653. 352-955-2008


Dudley Farm Historic State Park, 18730 W. Newberry Rd. Newberry, FL 32669. 352-472-1142


Fanning Springs State Park, 18020 N.W. Highway 19 Fanning Springs, FL 32693. 352-463-3420


Forest Capital Museum State Park, 204 Forest Park Drive Perry, FL 32348. 850-584-3227


Fort Cooper State Park, 3100 South Old Floral City Road Inverness, FL 34450. 352-726-0315


Gainesville-Hawthorne State Trail, 3400 SE 15 Street, Gainesville, FL 32641. 352-466-3397


Homosassa Springs Wildlife State Park, 4150 S. Suncoast Blvd. Homosassa, FL 34446. 352-628-5343


Ichetucknee Springs State Park, 12087 S.W. US Hwy 27 Fort White, FL 32038. 386-497-4690


Lafayette Blue Springs State Park, 799 N.W. Blue Spring Road Mayo, FL 32066. 386-294-3667


Madison Blue Springs State Park, 8300 N.E. State Road 6 Lee, FL 32059. 850-971-5003


MANATEE SPRINGS STATE PARK, 11650 N.W. 115th St. Chiefland, FL 32626. 352-493-6072


Marjorie Kinnan Rawlings Historic State Park, 18700 S. CR 325 Cross Creek, FL 32640. 352-466-3672


MIKE ROESS GOLD HEAD BRANCH STATE PARK, 6239 S.R. 21 Keystone Heights, FL 32656. 352-473-4701


O'LENO STATE PARK, 410 S.E. Oleno Park Road High Springs, FL 32643. 386-454-1853


Olustee Battlefield Historic State Park, P. O. Box 40 Olustee, FL 32072. 386-758-0400


PAYNES PRAIRIE PRESERVE STATE PARK, 100 Savannah Blvd. Micanopy, FL 32667. 352-466-3397


Peacock Springs State Park, 18081 185th Road (Administration Office - NOT park entrance.) Live Oak, FL 32060. 386-776-2194


RAINBOW SPRINGS STATE PARK, 19158 S.W. 81st Pl. Rd. Dunnellon, FL 34432. 352-465-8555.

Campground: 352-465-8550

River Rise Preserve State Park, 410 SE Oleno Park Road High Springs, FL 32643. 386-454-1853


San Felasco Hammock Preserve State Park 12720 NW 109 Lane Alachua, FL 32615. 386-462-7905


STEPHEN FOSTER FOLK CULTURE CENTER STATE PARK, Post Office Drawer G White Springs, FL 32096. 386-397-2733


SUWANNEE RIVER STATE PARK, 3631 201st Path Live Oak, FL 32060. 386-362-2746


Troy Spring State Park, 674 N.E. Troy Springs Road Branford, FL 32008. 386-935-4835


Waccasassa Bay Preserve State Park, P.O. Box 187 Cedar Key, FL 32625. 352-543-5567
Here is an alphabetized list of all Florida State Parks
Much of the information in our website is available in a series of books for each of Florida's 8 geographical regions, along with a separate book covering all 8 regions titled Florida Backroads Travel. All books are available both in Kindle and paper back.
Click on the book cover for free previews of these books at Amazon.

---
---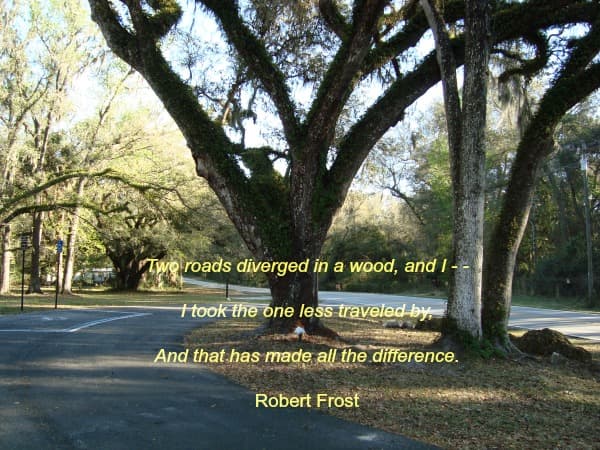 Over 37,000 fans can't be wrong. Learn about off the beaten path Old Florida and historic towns.
Like Us On Facebook
Return From North Central Florida State Parks
To Florida Parks 

Return To North Central Florida Travel Guide

Return To Florida Backroads Travel Home