Cat Sitter on a Hot Tin Roof by Blaize Clement
by Nancy Miller
(Red Banks WI)
Siesta Key is the setting for Blaize Clement's Dixie Hemingway series. Dixie was "retired" from the police department after her cop husband and their three year old daughter were killed by an errant car in a parking lot. She is now a pet sitter for a variety of furry clients and their assortment of humans in and around Siesta Key.

She lives on the Gulf off Midnight Pass Road in a house her grandfather bought from the Sears catalogue in the 30's, before the property values were what they are today. She has an apartment on the second floor, and her firefighter brother Mike and his undercover detective partner Paco, and their cat Ella Fitzgerald, occupy the rest of the house.

This case involves a newcomer to the island, a beautiful woman with a feline named Leo. Dixie befriends her briefly and discovers Laura Halston has run away from her abusive Dallas surgeon husband. Things quickly take on another dimension altogether when Laura is murdered in her home and various characters from her past begin to show up.

Dixie discovers Laura was not who she claimed to be and had been followed by some unsavory characters, including her sister. She soon becomes their target also.

This is a good summer read, and Clement's descriptions of Florida life and sunsets, including the famous Green Flash, are truly enjoyable. It's fun to find a new author and character, and I look forward to reading more about Dixie.

ETERNAL LOVERS By Ruth M Garcia-Marmolejos
by Ruth M Garcia-Marmolejos
(Deltona, Florida)
This book has just been released.
Rene and Marina are lovers from another life time. Rene was killed, before dying he swore that he would look for Marina; no matter how long it takes, for their love is eternal. Centuries after, the lovers find each other in the internet, in a chat room. The lovers get together and finally live happy in their Enchanted Forest. Once again destiny interrupts their happy life. Rene goes to see his mother and Sandra, Rene's ex-fiancé blackmailed Marina into giving Rene a potion that makes him forget the life that the lovers have or his mother will die. Sandra seduces Rene, they get married, and have a daughter they name Flor Shalimar. Sandra hates her daughter but uses her to keep Rene after an accident that leaves Shali paralyzed. Marina, aided by her astral friend finds a way to cure Shali and Rene. Destiny has surprises for the Eternal Lovers.



Return to Paradise, A ...collection of thirteen short stories...
by Darlene Burkholz
(Ocala Florida)
A tiny 155 pgs. plus book containing charming tiny stories of life in Florida. Authored by folks from many walks of lives, with everyday folksy tales on topics impossible to categorize. Love, hate, adventure, lonliness, you name it. Keep it in your car, your bathroom, your briefcase, wherever it's handy for a quick Florida trip through time. I found it a surprisingly entertaining distraction from today's fast pace.
Join in and write your own page! It's easy to do. How? Simply click here to return to Review Your Favorite Florida Author Or Book.
20 Best Historic Homes in Florida by Gillian Birch
by Roger
This full color coffee-table book is a wonderful introduction to Florida history through its historic homes. It is actually written as a travel book to encourage people to visit these homes which are all open for public tours.

The book covers 20 historic homes from simple "Cracker" dwellings (Marjorie Kinnan Rawlings home) to opulent mansions such as Vizcaya and Whitehall. Each chapter tells the history of the home and who lived there as well as describing the tours with eyewitness detail.

It's a beautiful book to own and read; it makes a great gift for any Florida resident and it gives you some ideas for visiting historic homes in your area (there is a location map showing the location of the homes from the Panhandle to Key West).

The color book is gorgeous but it is available in black and white or as a downloadable ebook.
Join in and write your own page! It's easy to do. How? Simply click here to return to Review Your Favorite Florida Author Or Book.
The Last Cracker Barrel - Ernest Lyons
by Julianna Crankshaw Winters
(Stuart, Florida)
Set in the area of Martin and St. Lucie Counties, this book is about the adventures of renegades,bank robbers & swamp tom-foolery as seen through Ernie Lyons eyes.

Mr. Lyons was editor of the Stuart News for many years.

Hilarious and eye-opening.
Join in and write your own page! It's easy to do. How? Simply click here to return to Review Your Favorite Florida Author Or Book.
The Lion's Paw by Robb White
by Peggy Gehl
(Fort Lauderdale, FL)
Lions Paw Cover at Amazon
This is a fabulous children's book about two orphans who run away from their orphanage. They hide in a vacant sailboat named "The Lion's Paw."

The sailboat's owner, only a teenager himself, decides to make them the crew on his quest to find the Lion's Paw shell which is located on Captiva Island.

His antihero guardian uncle threatens to sell the sailboat. The Teen is convinced that when he finds the Lion's Paw, he will find his missing father.

The three sail from South Florida north to a cut through to Lake Okeechobee, then on to Captiva Island. The uncle and local authorities chase the children.

The three are forced to hide in the swamps and paint the sloop black to avoid detection. They have many close calls until they finally reach Captiva Island and begin their search for the Lion's Paw shell.

This book has been read again and again in Florida schools since it's publication in the late '40s.

Robb White is known for his sailing and island adventures. He has also written "Candy" set in Miami, and many other naval books, some set in Key West. His popular "Up Periscope" was made into a well-known film.
Join in and write your own page! It's easy to do. How? Simply click here to return to Review Your Favorite Florida Author Or Book.
Three Divine Works
by Sharon Maloney
(Hollywood,Fl,USA)
Three Divine Works is a book about happiness where short verses suggest that being happy is either planned or by surprise. I feel the subject is universal because all people seek happiness at some point in their life. So, the book is a useful tool for their thoughts. I want corporations and companies to know the book exists and is sold on Amazon and through Ingram. I feel it's an excellent gift for international shops to sell it.
Join in and write your own page! It's easy to do. How? Simply click here to return to Review Your Favorite Florida Author Or Book.
"The Great Tide" by Rubylea Hall
by Claudia Nixon Fauver
(Coconut Creek, FL)
This book is about St. Joseph up in the Panhandle, and how it was slated to be the capital of Florida until "The Great Tide". It tells the story of how a Spanish ship that landed in Apalachicola (just down the road) was full of yellow fever and nearly wiped out that area in the Panhandle. The City of (now) Port St. Joe never did recover after the yellow fever epidemic and then the hurricane that hit. Our Florida state constitution was signed in St. Joseph and there is a museum there that recounts that story.

Not only have I read that book 3-4 times, but I've also given it to many people who lived in Port St. Joe over the years. I still have a copy given to me by my daughter. I can remember buying many copies at St. Joe Furniture on Reid Avenue.

FLORIDA BACKROADS TRAVEL SAYS

Claudia, thanks a lot for this review of "The Great Tide". It sounds like an interesting read for history buffs who want to know more about the St. Joe area of the Florida panhandle.
Once Upon A Time - THERE WAS A TAVERN
by Lathan Hudson
(Apalachicola, Florida)
Lathan Hudson's memoir of the glory days in Country Music, "Once Upon A Time...There Was A Tavern Volume 1", brings the inside scenes of "Music City" to life.
Hudson spent 20 successful years in Nashville as a songwriter. His songs were recorded by music legends like George Jones, BJ Thomas, Dolly Parton, Emmylou Harris, Linda Ronstadt, Burl Ives, Wayne Newton and pop star Barbra Streisand.
This was the magical world he lived in, with all the colorful characters and his memories of how it all came together.

Cover Designer and Illustrator: Earl Culver
Join in and write your own page! It's easy to do. How? Simply click here to return to Review Your Favorite Florida Author Or Book.
Underground
by Richard Porter Ray
(Cape Coral, FL US)
As I am the author, any review might be considered a bit biased, so I am giving away my Ebook for readers of this Blog until Feb 20,2016. visit Smashwords.com and use the coupon code BP32R and you can download it free. Search for Underground by Richard Porter Ray.

I am a native born Floridian. I was born in Clearwater and now live in Cape Coral working on book number 5 visit Amazon.com for a complete list.
Join in and write your own page! It's easy to do. How? Simply click here to return to Review Your Favorite Florida Author Or Book.
Hampton Dunn
My great Uncle Hampton Dunn wrote many historical books about Florida. I was a little surprised he wasn't listed. He is the person that gave Alligator Alley its name.

FLORIDA BACKROADS TRAVEL SAYS:

I agree that Hampton Dunn is deserving of a place in our Florida Author's group. The problem is that I write all of the articles myself and only have limited time.

If you would consider writing an article about your great uncle - modeling it after the other articles on our site - I would certainly consider adding it to the website.
Join in and write your own page! It's easy to do. How? Simply click here to return to Review Your Favorite Florida Author Or Book.
(Once Upon A Time) THERE WAS A TAVERN
by Janet Moreland
(Boulder City, Nevada U.S.A.)
If you're a Country Music fan and you've ever wondered about the behind the scenes work it takes to get a song recorded and on the airways, here is the book for you. If you've wondered about the personalities behind those famous names, this is a must read.

Lathan Hudson spent 18 years as a successful, well awarded Country Music songwriter. He befriended singers and songwriters and Country Music fans whose names are well known to you. His stories of the hard times and the fun times are poignant, with no emotions spared.

When you're this creative as well as hard working and rugged, it takes a lot of humor to keep the juices flowing. Lathan and his colleagues had all of these traits. Here are Lathan's stories about how he got to Nashville, who his mentors were, and who his co-writers often were (Lathan is well known as a team player). This is a story about songwriters, singers, record producers, and their families, written in Lathan's witty style.

Go to www.musicalkottage.com for Lathan Hudson's web site

Jan Moreland,
Literary Agent




Join in and write your own page! It's easy to do. How? Simply click here to return to Review Your Favorite Florida Author Or Book.
FORT U.S.A. - If I Were President - Volume 1
by E. Lathan Hudson
(Apalachicola, Florida USA)
"Fort USA: If I Were President" is the result of an outspoken man's frustration with the current government and the unparalleled misuse of our tax monies.

E. Lathan Hudson, a member of MENSA, has given much thought to possible answers to the difficulties facing the USA. How can it be that the "Richest country in the world" is facing another recession, while the government pours millions of dollars into bankrupt corporations and third-world countries?

Why do we have hard-working citizens who have become homeless and hungry? Hudson's answers to this dilemma are hard-hitting and to the point.

He has studied the problems and listened to politicians and ordinary citizens. Here, in Volume One, his answers may shock you, but they address what Hudson considers to be our basic problems, in an effort to bring back the values and strengths of a by-gone USA.

E. Lathan Hudson is a former Nashville songwriter with multi-grammy nominations and is also a published author. He is married to Kathleen Gatewood of Pittsfield, Massachusetts. They have one son, Hud, who is a fishing guide in Brevard County Florida.

Lathan is a self-described Jack-of-all-trades/Master-of-none person who firmly believes sometimes words can fix things.
Join in and write your own page! It's easy to do. How? Simply click here to return to Review Your Favorite Florida Author Or Book.
Days Out Around Clearwater & St Pete Beach by Gillian Birch
Just discovered a new book of days out around the Tampa Bay/Clearwater area of Florida's Gulf coast. Mercifully it skips the usual big theme parks and introduces visitors and residents to more off-the -beaten-path attractions such as Mixon Farm Tours (a tractor-pulled tour around the orange groves and an interactive animal encounter), the amazing Giraffe Ranch safari, sponge diving boat trips at Tarpon Springs and the Children's Museum in Tampa.

Read about each of the 15 attractions in detail to decide if it's your kind of day out, then make use of the tips, photography, website links and recommended restaurants to turn it into a well-planned day out.

It is a most informative book which will prove invaluable to visitors and residents in the Tampa Bay area and it makes a great gift! Paperback $9.99; downloadable ebook $4.99.
Join in and write your own page! It's easy to do. How? Simply click here to return to Review Your Favorite Florida Author Or Book.
Bulow Gold
by William Ryan
(Barb Kelly)
This is the 4th book Mr. Ryan has written. He always does extensive research for his books. They are historic fiction and take place in Florida.

Bulow Gold is a story about the Bulow Plantation and the main character is a young colored girl who is a descendant of a young woman during the heyday of Bulow Plantation. Her ancestor left a journal describing her life and rise in trust from the wealthy Bulow family.

Two geneaology-minded sisters find the young girl and take her to their home. The young girl reads from her journal to these 2 sisters. A story unfolds of her ancestor's life.

As Lizzie reads from the journal her voice becomes the voice of her ancestor, something the sisters at first find very strange, but later become accustomed to.

The Bulow family's gold vanished when young Bulow mysteriously disappeared at the end of the 2nd Seminole War. "Spanish Jack" knows about the journal and believes that it holds the key to the location of this gold. So he tries to steal the book;later tries to kidnap Lizzie.

The end of the book describes the Bulow people, including young Bulow, fleeing for their lives from the plantation, and going to St. Augustine.

The background for this book is based in Flagler and St. John's Counties and contains a lot of local history. Its a good read!

His books are available on Amazon.

Barb Kelly
Florida Setting: A Spell For Chameleon
by Michael Grossman
(Brooksville,Fl)
Science fiction and fantasy are often dismissed by literati as kid stuff or pulp. Well, Piers Anthony does mostly write fantasy books about and for young adults/children. So maybe, it is kid stuff/pulp. Nevertheless, it is written in and about Florida.

Anthony lives somewhere in Citrus County and created a pun and wordplay filled fantasy world called Xanth which is based on wild Florida. Many people who grew up in Florida during the 1970s and 80s have fond memories of Xanth.

A Spell For Chameleon is the first novel in what started out, somewhat tongue-in-cheekily, as a "trilogy" and is now approaching 40 books.

To be somebody in Xanth, you've got to have a magic talent. The main character of A Spell For Chameleon, a down and out fellow named Bink, hasn't got it and is in danger of being banished to dreary Mundania, the place we live and derisively refer to as the real world.

This novel was written in the late 1970s, when Floridians cared more about conservation, so there are hints of green throughout Bink's quest to magically come of age.

The painfully trite, formulaic, and authoritarian Harry Potter franchise, owes at least some homage to Xanth. Both Rowling & Anthony borrow haphazardly from classical (and other) mythologies with Ovidian abandon. They also are both quite weak on character development, focusing more on straight-forward action, adventure, and, of course, groan-inducing wordplay.

Luckily for the Floridiana reader, though, Xanth is not a school-centric, indoor fantasy like the Potterverse. Quests in Xanth take place outdoors and, although full of fantastic elements such as tantrum-throwing thunderclouds and trees that attack people, these creatures are inspired by the ever-shrinking wilds of rural Florida.

FLORIDA BACKROADS TRAVEL SAYS

Michael, thanks for this great review. It makes me want to read his stuff!
Join in and write your own page! It's easy to do. How? Simply click here to return to Review Your Favorite Florida Author Or Book.
Cat Burglar Murph the Surf
by Mary Kleiss
(Port Charlotte, Fl)



CAT BURGLAR "MURPH THE SURF"
Mary Morgan Kleiss

Jack "Murph the Surf" Murphy was a cat burglar in Miami and Miami Beach back in the early '60's. He was known to climb the outside walls of condos and hotels on wealthy Miami Beach and rob them of jewelry and coins. After allegedly stealing the famed "Star of India" along with other gems from a Miami Beach museum, he was sentenced to several years in prison.

But Jack was also a tennis pro, a national surfing champion and concert violinist, winning numerous awards. His upbringing and life just didn't fit the caliber of what he was later convicted of.

In 1968, Jack was convicted of murdering two women in Whiskey Creek and Hollywood, Florida and was sentenced to life in prison at Raiford in Starke, Florida.

My husband John, in that same time period, was a roofer for Young Roofing in Coral Gables. Besides being a roofer, John was also a locksmith, but unlicensed. Numerous hotels and condos were being built on Miami Beach then and John spent many laborious hours on the top of those buildings putting on new roofs. He and I had met Murph the Surf on a few occasions.

One evening John came home and mentioned that he had forgotten his roofing tools, which he had left on top of a newly constructed condo. He and a co-worker friend, Teddy, went back to retrieve the tools that same night.

While retrieving his tools, a Miami Beach police officer confronted them. They both explained the forgotten tool problem but John couldn't explain to the police officers satisfaction why he had lock-smithing implements in his possession. They were both arrested.

John and Teddy won their case in court, but John was later questioned by the FBI for being the cat burglar, Murph the Surf, who they were looking for at that time.

Jack Murphy and John did resemble each other though, as well as having the same initials, J.M. on FBI files....John Morgan and Jack Murphy. And as John was a locksmith and roofer, he certainly had access to condos. But stealing the "Star of India?" The jewel was later recovered in a foot-locker at a Miami bus station. The FBI did not apologize to John.

Jack "Murph the Surf," after serving many years in Raiford prison, was released and is now an advocate for Champions for Life, a prison ministry founded 35 years ago by the former Cleveland Browns football star, Bill Glass.

John Morgan went on to build a trimaran with the hopes of sailing around the world and escaping police harassment. He now resides in an assisted living facility in Port Charlotte.

Thanks for reading about Old Florida!




Join in and write your own page! It's easy to do. How? Simply click here to return to Review Your Favorite Florida Author Or Book.
Favorite Days out in Central Florida from The Villages Residents by Gillian Birch
by Roger
(The Villages, FL)
This is a compilation of favorite places to visit around The Villages 55+ community in Florida. It includes some really off-the-beaten path places such as a Big Cat sanctuary, Two Tails Ranch for retired circus elephants (great show!), an informative write-up about Homossassa Springs Wildlife state Park, historic homes and gardens, swamp buggy rides, boardwalks, bicycle trails, walking tours and so many more ideas for days out.

Each chapter focuses on one attraction and gives direction, description, photos, place to eat and nearby attractions for a full trip, all within 90 miles of The Villages.

I have used this book many times to take visitors sightseeing - and they love to sit and read the book to learn more about the area.

FLORIDA'S HAUNTED HOSPITALITY,
by Michelle Davidson
by Mike Miller
(Mount Dora, Florida)
This is an interesting book not only to read, but to take along with you on your Florida Backroads Travel. It is fun to visit some of the places written about in this book, and to spend a night or two in some of the haunted inns covered in this book.

18 of Florida's most haunted inns and other nearby locations are presented in a first hand way by the author, who has stayed in the places she writes about.

Michelle Davidson is a professional artist and writer who has been investigating paranormal events since 2007. She works out of St. Augustine, Florida's most haunted and historic town.

She presents eyewitness accounts from guests, owners, workers and other people who have witnessed mysterious events. She also gives you contact information for various ghost tours and evidence of paranormal events by professional investigators.

Fans of the website Florida Backroads Travel will find this book covering a lot of the places that are also featured on the website. Ms Davidson writes about places and ghostly events in Monticello, Quincy, Apalachicola, Cedar Key, High Springs, Micanopy, Gainesville, St Augustine, Amelia Island, Bartow, DeLand, Cassadaga, Mount Dora, Clewiston and Miami.

The book is a thoroughly enjoyable read with a lot of food for thought.
Join in and write your own page! It's easy to do. How? Simply click here to return to Review Your Favorite Florida Author Or Book.
Much of the information in our website is available in a series of books for each of Florida's 8 geographical regions, along with a separate book covering all 8 regions titled Florida Backroads Travel. All books are available both in Kindle and paper back.
Click on the book cover for free previews of these books at Amazon.

---
---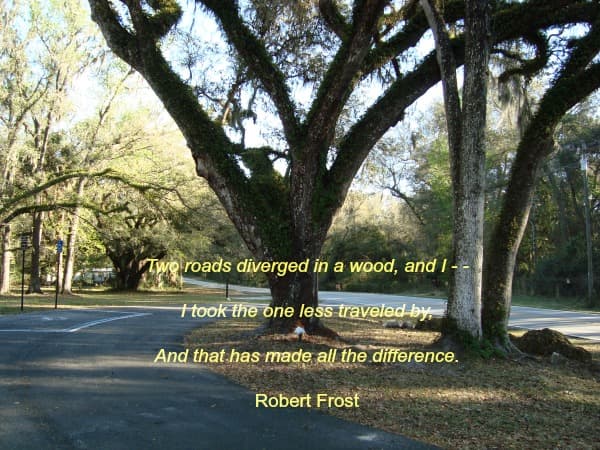 Over 37,000 fans can't be wrong. Learn about off the beaten path Old Florida and historic towns.
Like Us On Facebook