April 2017 News And Events
---
FLORIDA HERITAGE TRAVEL
is the companion monthly e-zine of
FLORIDA-BACKROADS-TRAVEL.COM
---
LAKELAND, FLORIDA: THE ALL AMERICAN CITY

Lakeland, Florida is a city of about 90,000 people in Polk County, Florida. It is in the center of a metro area that has more than 500,000 people. Lakeland is in the I-4 corridor between Orlando and Tampa. The town is really a small city and is one of Florida's prettiest. It is liberally dotted with beautiful small lakes and has a large swan population that lives and prospers among the lakes.




Swan sculptures are placed all over town and seem to be the mascot of choice. The beautiful birds are fed and cared for by the City of Lakeland. Lake Morton and Lake Mirror are in the downtown area, and are home to hundreds of swans.




Lakeland was first settled in the years after the Civil War, and began to grow quickly once the railroads came to town in 1884. The town was founded by Abraham Munn, who purchased 80 acres in what is now downtown Lakeland. The Florida land boom of the 1920's saw many major buildings go up in downtown Lakeland. Many of these are still standing and are on the National Register of Historic Places, including the Terrace Hotel and New Florida Hotel, now known as Regency Towers.


Lakeland also has numerous historic districts with buildings that go back the the 1920's, 30's and 40's. Many parks are in these neighborhoods, including several of them around Lake Mirror. Statuary of birds and animals are abundant throughout the downtown area of this beautiful town.




Frank Lloyd Wright came to town in 1938 and spent the next 20 years working on designs for various buildings on the Florida Southern campus. He designed 18 buildings, and 9 of them were built and are still standing.


Florida Southern has the largest collection of Frank Lloyd Wright buildings in the world. It was recently announced that the school is going to build one of Wright's famous Usonian homes on campus. 18 structures on campus were designed by Wright, and many are still functional today. This collection is named Child Of The Sun, and includes the first of Wright's buildings to be completed, the Annie Pfeiffer Chapel. The chapel was started in 1938, dedicated in 1941 and partially restored in 2007. Other buildings are in various stages of restoration, and the entire campus is on the National Register of Historic Places.


The Child Of The Sun Visitor Center offers guided tours of the Wright buildings during summer for $15/person for a basic one hour tour, and $30/person for a two hour in-depth tour. Self guided free walking tours are also available all of the time, and tour maps are liberally located throughout the campus. The visitor center is open Monday-Friday 10am-4pm, Saturday 10am-2pm, and Sunday 2pm-4pm. The grounds are open 24 hours/day and many of the buildings are open. You can call 863-680-4597 for more information.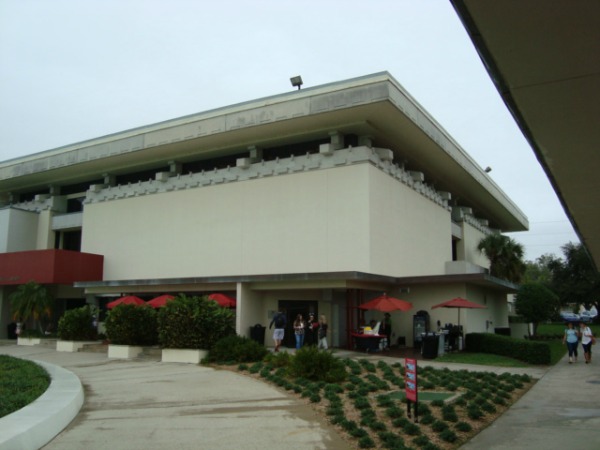 For many years, up until the 1970's, Lakeland's nickname was the "All American City". It was considered a bellweather for all of the United States. It was believed that if a concept worked in Lakeland, it was likely to succeed elsewhere.


In 1968, I had lunch at the first Red Lobster to ever open in this country on the first week it opened. It was on Lake Ellenor Drive on Lake Parker. My fried flounder platter cost $ 1.69. The same meal today is about 8 times as much. Lakeland is also the home of Publix, Florida's premier grocery chain. It's founder, George Jenkins, died some years ago but is fondly referred to by Publix employees as "Mr. George".


Former US Senator and Florida Governor, the late Lawton Chiles, was also a native of Lakeland. Today's Lakeland is a great place to visit, shop, dine and just enjoy the parks and swans.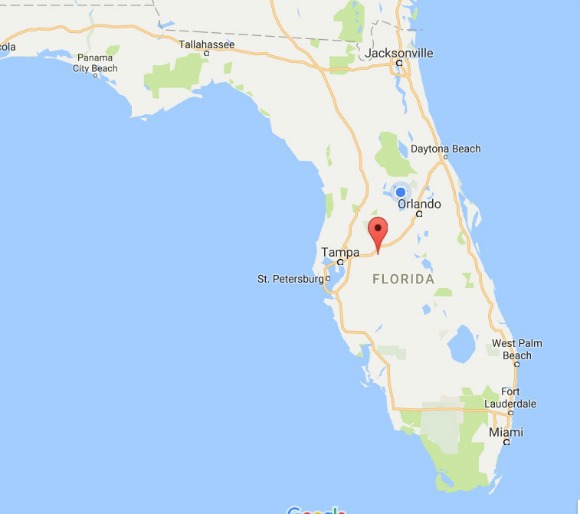 ---
RESTAURANT OF THE MONTH
Harry's Seafood Bar and Grille
101 North Kentucky Avenue
Lakeland, Florida 33801
Tel: 863-686-2228
hookedonharrys.com/location/lakeland/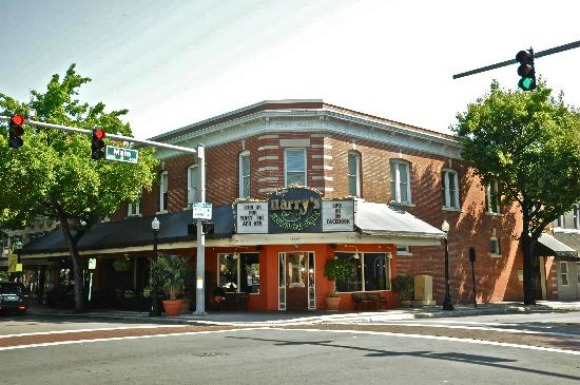 I enjoy Southern, Cajun and Creole food. Harry's is one of the best places to find this food in Central Florida. It is conveniently located in downtown Lakeland and is not only a great restaurant, but has a nice little bar scene as well.


The interior is light and cheery, and you have your choice of dining inside or outside on a patio that fronts the street with a lovely park on the other side.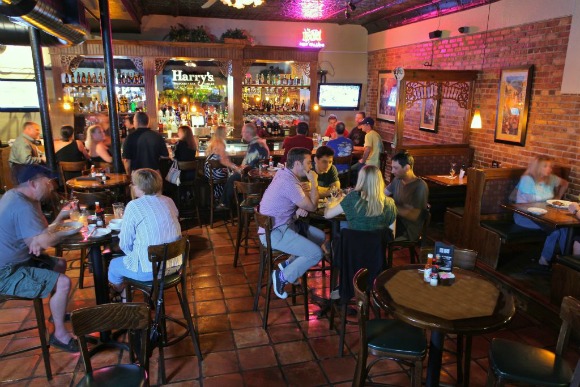 Their menu features some fantastic appetizers including Boudin Balls, a New Orleans favorite with Cajun sausage, rice and Creole seasoning deep fried and served with a remoulade sauce. Another great one is VooDoo Shrimp, sauteed in a Creole style garlic herb butter sauce. I love their Harry's Original Gumbo She Crab Soup of the Day. They also have a great selection of salads along with hamburgers, sandwiches and fish or shrimp tacos.


Their Bourbon Street Favorites menu includes Jambalaya, Shrimp Etouffee, Shrimp n Grits, Chicken and Grits and their Signature Dishes feature Salmon Rockefeller, Shrimp & Scallop Orleans, Chicken Baton Rouge, New Orleans Rib Eye and a host of southern and Cajun style side dishes like red beans and rice, sweet corn grits, collard greens, and fried grit cake. Their dessert menu is just as extensive as their main menu.


Harry's has a full bar with a wide selection of wine, craft beer, and a large collection of specialty cocktails such as a Cool Goose Martini and a Rhythm & Blue Margarita. Harry's is open Sunday through Thursday from 1100 am to 1000 pm and Friday and Saturday from 1100 am to 1100 pm.



---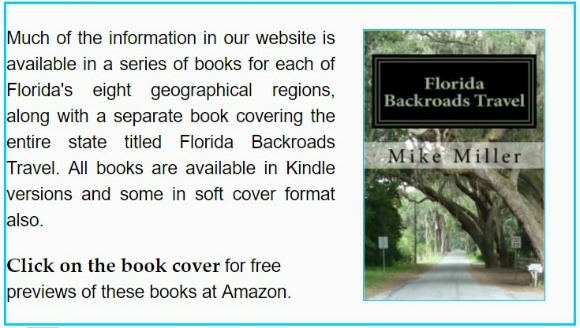 ---
FLORIDA BACKROADS TRAVEL UPDATES

Thanks for continuing to subscribe to Florida Heritage monthly e-zine. Our website, Florida-Backroads-Travel.com continues to grow, and we hope you enjoy these updates.

You can also subscribe to our Florida Blog by going to our home page and selecting an RSS feed. This way you will have daily updates. I recently added a new page to the website: Florida Tales. This feature allows website visitors to share their favorite Florida stories with us. We also revised our Florida Getaways page to provide links to getaways in all 8 geographical regions of Florida.

April is one of our favorite months in Florida. Most of the state is blessed with daily periods of balminess with an occasional hot day. The snowbirds are leaving now to go back North so the lines are shorter at our local restaurants.
HERE ARE SOME INTERESTING FLORIDA EVENTS FOR APRIL:
ALL REGIONS

FLORIDA WINERIES. Check the Florida winery nearest you. Many of them have wonderful weekend events that include music and wine tastings. Our site has information on 27 wineries scattered across the state. We plan to add even more when we have time to visit them.

FLORIDA TOURIST ATTRACTIONS. We have an extensive list of Florida Tourist Attractions. Some of them are well known; other are a wonderful step back into Old Florida.

FLORIDA FESTIVALS. There are several outside events this time of year. Among these are outdoor art festivals and folk and bluegrass music festivals.

FLORIDA BEACHES. Almost anything you decide to do in Florida can be enhanced by spending some quality time at a great beach, and best beaches in Florida will guide you in the right direction.

FLORIDA MUSEUMS. Many Florida art and historical museums have scheduled events. Click on the links to find out what is going on.

FLORIDA THEATER. This is an active time for plays and musical events in our many Florida theaters.. Check the links to find out what might be interesting to you.

FLORIDA AUTHORS. Any time is a good time to read a book by a Florida author. Our most visited author pages are those of Randy Wayne White, the creator of adventurous marine biologist Doc Ford, Tim Dorsey and his unlikely protagonist, serial killer Serge Storms, and Robert N. Macomber, and his historical novels featuring Captain Peter Wake of the U.S. Navy.

Here is a useful link that will tell you what is going on this month virtually everywhere in Florida.
FLORIDA FESTIVALS AND OTHER EVENTS FOR APRIL 2017

Information on the towns and places hosting these events, or near them, including lodging, can be found at Florida Towns.

A few events are cancelled on very short notice. I do my best to ensure that our information is correct and current, but I recommend you call before leaving for the event to make sure it's still on.

Thanks for subscribing to Florida Heritage Travel. We will see you next month with more updates and event information.
IF YOU ARE NOT A SUBSCRIBER TO FLORIDA HERITAGE TRAVELAND WOULD LIKE TO BECOME ONE, GO TO OUR HOME PAGE AND SUBSCRIBE!