January 2018 News And Events
---
FLORIDA HERITAGE TRAVEL
is the companion monthly e-zine of
FLORIDA-BACKROADS-TRAVEL.COM
---
FERNANDINA BEACH: HISTORIC TOWN IN FAR NORTH FLORIDA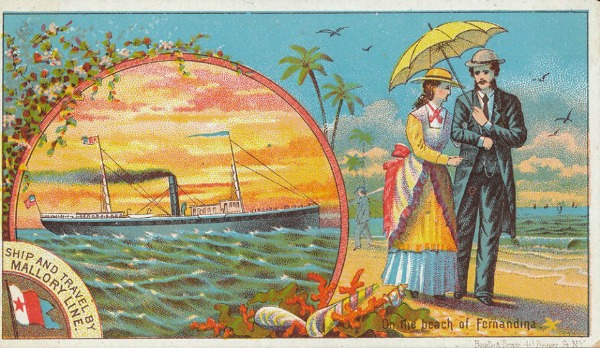 Fernandina Beach is as far northeast as you can get in the Sunshine State. It is on the south bank of the St. Marys River that divides Florida and Georgia. Perched on the north end of Amelia Island, it is a natural deep water seaport. It was one of Florida's first major cities and a terminus of Florida's first railroad to Cedar Key on the Gulf Coast. The downtown area of the town preserves and displays many of the old historic buildings.

READ MORE ABOUT FERNANDINA BEACH
---
FERNANDINA BEACH, FLORIDA RESTAURANT OF THE MONTH
The Crab Trap
31 North 2nd Street
Fernandina Beach, Florida 32034
Tel: 904-261-4749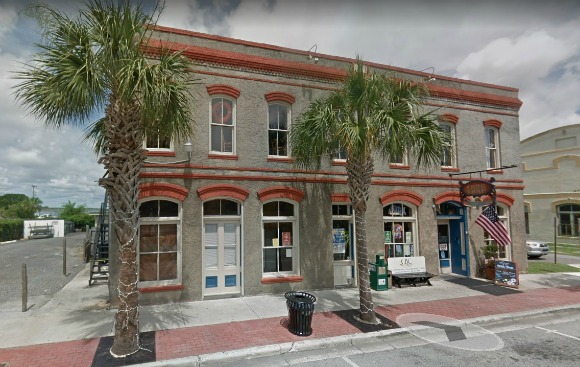 The Crab Trap in downtown Fernandina has been family owned and operated for more than 30 years. It is located in The Seydel Building, a historic structure built in the 1870s. The restaurant began operations in this building during Shrimp Festival Weekend in 1979. The operation is owned by Richard Germano and his daughter, Holly, and many crew members have been on board for years.

READ MORE ABOUT THE CRAB TRAP





---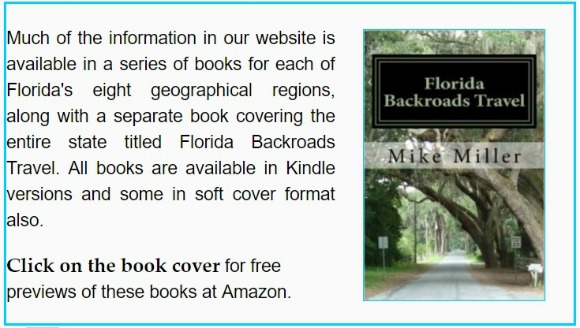 ---
FLORIDA BACKROADS TRAVEL UPDATES

Thanks for continuing to subscribe to Florida Heritage monthly e-zine. Our website, Florida-Backroads-Travel.com continues to grow, and we hope you enjoy these updates.

You can also subscribe to our Florida Blog by going to our home page and selecting an RSS feed. This way you will have daily updates. I recently added a new page to the website: Florida Tales. This feature allows website visitors to share their favorite Florida stories with us. We also revised our Florida Getaways page to provide links to getaways in all 8 geographical regions of Florida.

January is a great month in Florida. It's mostly cool and air conditioners are only needed now and then. It's even a bit cold now and then. Most of the snowbirds are back in Florida hiding out from the cold northern winter, so lines are longer at our local restaurants but Floridians are making more money which makes it okay.
HERE ARE SOME INTERESTING FLORIDA EVENTS FOR JANUARY:
ALL REGIONS

FLORIDA WINERIES. Check the Florida winery nearest you. Many of them have wonderful weekend events that include music and wine tastings. Our site has information on 29 wineries scattered across the state. We plan to add even more when we have time to visit them.

FLORIDA TOURIST ATTRACTIONS. We have an extensive list of Florida Tourist Attractions. Some of them are well known; other are a wonderful step back into Old Florida.

FLORIDA FESTIVALS. There are several outside events this time of year. Among these are outdoor art festivals and folk and bluegrass music festivals.

FLORIDA BEACHES. Almost anything you decide to do in Florida can be enhanced by spending some quality time at a great beach, and best beaches in Florida will guide you in the right direction.

FLORIDA MUSEUMS. Many Florida art and historical museums have scheduled events. Click on the links to find out what is going on.

FLORIDA THEATER. This is an active time for plays and musical events in our many Florida theaters.. Check the links to find out what might be interesting to you.

FLORIDA AUTHORS. Any time is a good time to read a book by a Florida author. Our most visited author pages are those of Randy Wayne White, the creator of adventurous marine biologist Doc Ford, Tim Dorsey and his unlikely protagonist, serial killer Serge Storms, and Robert N. Macomber, and his historical novels featuring Captain Peter Wake of the U.S. Navy.

Here is a useful link that will tell you what is going on this month virtually everywhere in Florida.
FLORIDA FESTIVALS AND OTHER EVENTS FOR JANUARY 2018

Information on the towns and places hosting these events, or near them, including lodging, can be found at Florida Towns.

A few events are cancelled on very short notice. I do my best to ensure that our information is correct and current, but I recommend you call before leaving for the event to make sure it's still on.

Thanks for subscribing to Florida Heritage Travel. We will see you next month with more updates and event information.
IF YOU ARE NOT A SUBSCRIBER TO FLORIDA HERITAGE TRAVEL AND WOULD LIKE TO BECOME ONE, GO TO OUR HOME PAGE AND SUBSCRIBE!