FLORIDA BOOK RECOMMENDATIONS
---
FLORIDA HERITAGE TRAVEL
is the companion monthly e-zine of
FLORIDA-BACKROADS-TRAVEL.COM
---
TWO CLASSIC FLORIDA BOOKS THAT YOU WILL ENJOY READING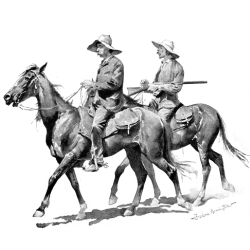 A LAND REMEMBERED, by Patrick Smith
A Land Remembered is a bestselling novel by Patrick Smith that tells the story of three generations of the MacIvey family.
They rise from a dirt-poor Florida Cracker life to the wealth and standing of real estate tycoons in those three generations. Patrick's story covers the years from 1858 to 1968.
The story opens in 1858, when Tobias MacIvey arrives in the Florida wilderness to start a new life with his wife and infant son. He came down from Georgia, as did so many early Florida settlers.
READ MORE ABOUT A LAND REMEMBERED
---
ALAS BABYLON, by Pat Frank
Alas Babylon is a best selling novel by Pat Frank that was published in 1959. It is still very popular more than 50 years after it first hit the market.
The book deals with the effects of a nuclear war on the fictitious small central Florida town of Fort Repose.
Many think Fort Repose is based on the actual town of Mount Dora, Florida.
READ MORE ABOUT ALAS BABYLON
---
Thanks for continuing to subscribe to Florida Heritage e-zine. Our website, Florida-Backroads-Travel.com continues to grow, and we hope you enjoy these updates.

You can also subscribe to our Florida Blog by going to our home page and selecting an RSS feed. This way you will have daily updates. I recently added a new page to the website: Florida Tales. This feature allows website visitors to share their favorite Florida stories with us. We also revised our Florida Getaways page to provide links to getaways in all 8 geographical regions of Florida.

Some new pages on our website include FLORIDA CRACKER RESTAURANTS and DAY TRIPS BY THEME OF INTEREST. We hope you will check them out and give us your input.

Thanks for subscribing to Florida Heritage Travel. We will see you next month with more updates and event information.

IF YOU ARE NOT A SUBSCRIBER TO FLORIDA HERITAGE TRAVEL AND WOULD LIKE TO BECOME ONE, GO TO OUR WEBSITE AND SUBSCRIBE!

FLORIDA HERITAGE TRAVEL EZINE SUBSCRIBE PAGE