May 2020 News and Events
---
FLORIDA HERITAGE TRAVEL
is the companion monthly e-zine of
FLORIDA-BACK-ROADS-TRAVEL.COM

---
WINTER PARK, FLORIDA. CITY OF CULTURE AND HERITAGE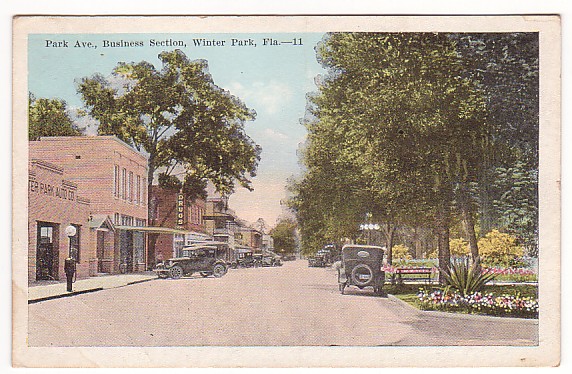 The motto of the City of Winter Park is "City of Culture and Heritage." It is an appropriate designation for this great little city in the midst of the greater Orlando urban area.

It is amazing that such a quiet place exists so near to the bustle of Walt Disney World and Universal Studios. It's Park Avenue shopping district is a wonderful place to spend a day or a week. It's also a great place to live.

The city has many historic buildings and prides itself on preserving most of them in liveable condition or as community gathering places. Winter Park is also home to Rollins College, a leading liberal arts institution.

READ MORE ABOUT WINTER PARK
---
---
RECOMMENDED WINTER PARK RESTAURANT
Bosphorous Restaurant
108 South Park Avenue
Winter Park,Florida 32789
Tel: 407-644-8609
NOTE: DURING THIS PERIOD OF THE COVID-19 PANDEMIC, THE RESTAURANT SHOULD BE CONTACTED REGARDING ITS CURRENT STATUS.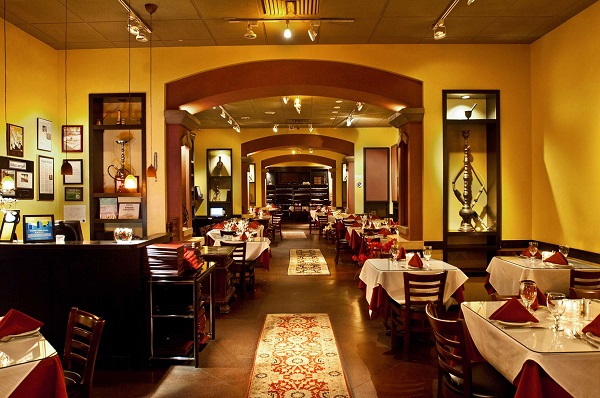 Bosphorous Restaurant is in the heart of the Park Avenue shopping and dining district. It serves a variety of Turkish food.

The interior decor is muted and relaxing with walls painted a warm gold and plenty of archways and art objects to give it a Mediterranean feeling.

Turkish food shares many of the features of other Mediterranean cuisines including Greek and Lebanese, but with its own distinctive style and flavor.

READ MORE BOSPHOROUS ON OUR WINTER PARK PAGE
---
---
Clicking on the image below will take you to our website, Florida Backroads Travel. You can enjoy hundreds of towns, places, virtual road trips and more from the comfort of your home.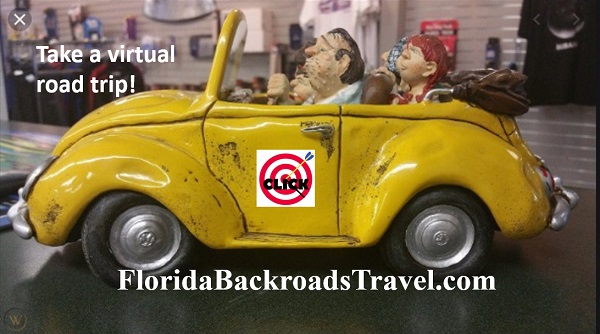 ---
---
Thanks for continuing to subscribe to Florida Heritage monthly e-zine. Our website, Florida-Back-Roads-Travel.com continues to grow, and we hope you enjoy these updates.

You can also subscribe to our Florida Blog by going to our home page and selecting an RSS feed. This way you will have daily updates.

Some new pages on our website include FLORIDA CRACKER RECIPES and DAY TRIPS BY THEME OF INTEREST. We hope you will check them out and give us your imput.

May is one of favorite months in Florida. This year not so much, however, because many of us are staying at home because of the global virus pandemic. The weather is great, and we enjoy our time at home by reading and getting caught up on chores. April was warmer than usual. Most of our snowbirds have gone back north this month, but some are staying in their Florida homes during the pandemic. No restaurants are open yet for inside dining. Some are offering take out or delivery services.

HERE ARE SOME INTERESTING FLORIDA EVENTS FOR MAY:

ALL REGIONS

FLORIDA WINERIES. Check the Florida winery nearest you. Many of them have wonderful weekend events that include music and wine tastings. Our site has information on 27 wineries scattered across the state. We plan to add even more when we have time to visit them.

FLORIDA TOURIST ATTRACTIONS. We have an extensive list of Florida Tourist Attractions. Some of them are well known; other are a wonderful step back into Old Florida.

FLORIDA FESTIVALS. There are several outside events this time of year. Among these are outdoor art festivals and folk and bluegrass music festivals.

BEST BEACHES IN FLORIDA. Almost anything you decide to do in Florida can be enhanced by spending some quality time at a great beach, and best beaches in Florida will guide you in the right direction.

FLORIDA MUSEUMS. Many Florida art and historical museums have scheduled events. Click on the links to find out what is going on.

FLORIDA THEATER. This is an active time for plays and musical events in our many Florida theaters.. Check the links to find out what might be interesting to you.

FLORIDA AUTHORS. Any time is a good time to read a book by a Florida author. Our most visited author pages are those of Randy Wayne White, the creator of adventurous marine biologist Doc Ford, Tim Dorsey and his unlikely protagonist, serial killer Serge Storms, and Robert N. Macomber, and his historical novels featuring Captain Peter Wake of the U.S. Navy.

Here is a useful link that will tell you what is going on this month virtually everywhere in Florida.

FLORIDA FESTIVALS AND OTHER EVENTS FOR MAY 2020

Information on the towns and places hosting these events, or near them, including lodging, can be found at Florida Towns.

A few events are cancelled on very short notice. I do my best to ensure that our information is correct and current, but I recommend you call before leaving for the event to make sure it's still on.

Thanks for subscribing to Florida Heritage Travel. We will see you next month with more updates and event information.

IF YOU ARE NOT A SUBSCRIBER TO FLORIDA HERITAGE TRAVEL AND WOULD LIKE TO BECOME ONE, GO TO OUR WEBSITE AND SUBSCRIBE!

FLORIDA HERITAGE TRAVEL EZINE SUBSCRIBE PAGE