March 12, 2021 Special Feature
FLORIDA HERITAGE TRAVEL
is the companion monthly e-zine of
FLORIDABACKROADSTRAVEL.COM
THREE TINY FLORIDA TOWNS
Florida is probably the fastest growing of all states, but it is still possible to find the quiet places that have not been touched too much by time. There are still dozens of tiny towns that have so far escaped the population explosion. Here are three of them. You can learn more about them by clicking on the photo.
MICANOPY is on the west side of U.S. Highway 441 south of Gainesville. It is a small village with some nice antique shops and restaurants. The entire town is designated a historic district. It has a population of about 700.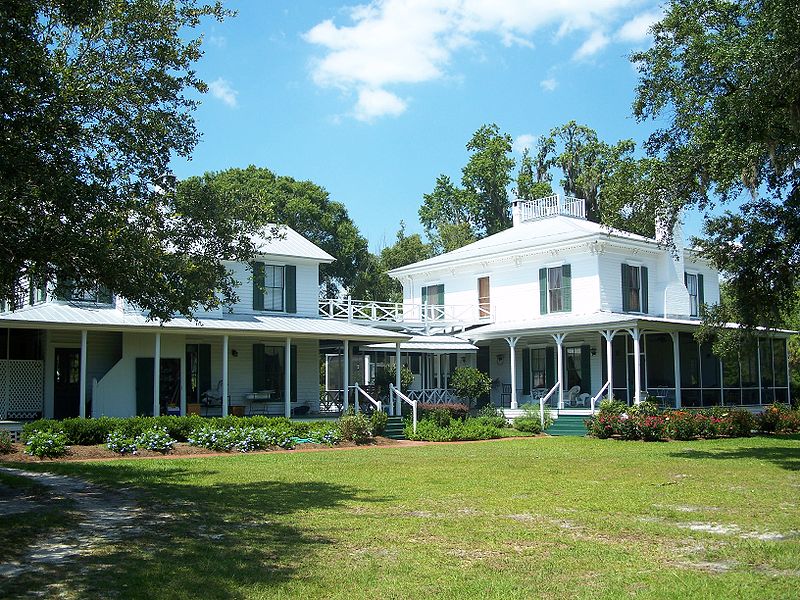 GLEN ST. MARY is on U.S. Highway 90 just west of Macclenny. It is a tiny incorporated town of less than 500 people. The town is separated from the larger city of Macclenny by the marshy flood plain of the south prong of the St. Mary's River.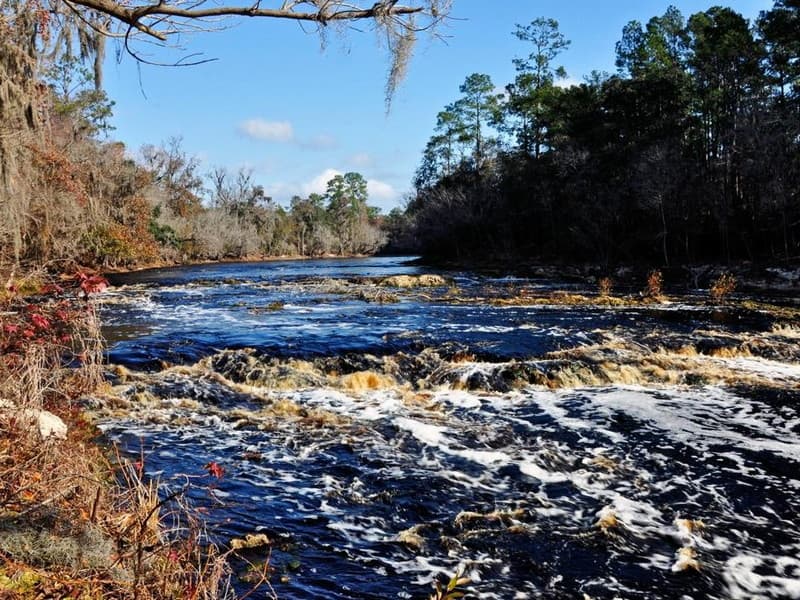 WHITE SPRINGS is on the Suwannee River in Northeast Florida about 25 miles south of the Georgia state line. It is home to Stephen Foster Folk Culture Center State Park. The population is about 800. It first became noticed by tourists in the 1830s when it was believed bathing in the local sulfur spring was good for your health. A popular local attraction is Big Shoals on the Suwannee River.
---



If you enjoy Florida Heritage Travel Ezine, I am sure you will enjoy our Facebook page as well. I post daily on various towns, attractions, restaurants, road trips, culture, and history.

Clicking on the image below will take you to the Florida Back Roads Travel Facebook page. If you like what you see, just "like" the page and you will be able to see our daily posts on your own Facebook page.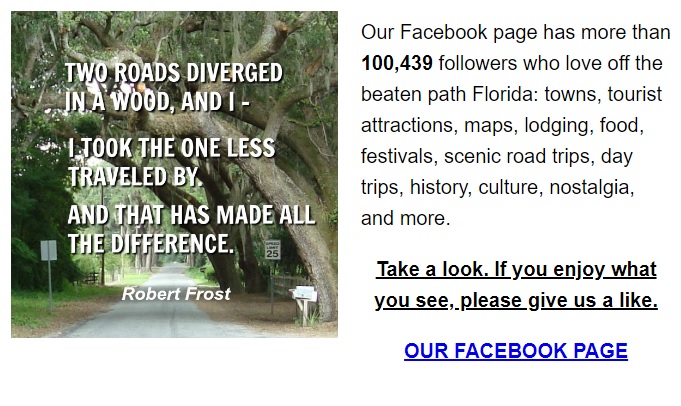 Mike Miller, the author of FloridaBackroadsTravel.com and Florida Heritage Ezine has written 25 books on Florida. Click on the image below to learn more about these books at Mike Miller's Amazon author page.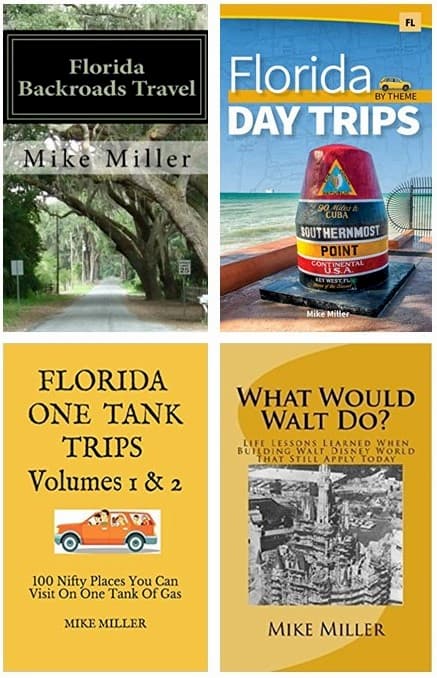 Thanks for subscribing to Florida Heritage Travel. We will see you next month with more updates and event information.

IF YOU ARE NOT A SUBSCRIBER TO FLORIDA HERITAGE TRAVEL AND WOULD LIKE TO BECOME ONE, GO TO OUR WEBSITE AND SUBSCRIBE!

FLORIDA HERITAGE TRAVEL EZINE SUBSCRIBE PAGE