Embed from Getty Images
I am typing this on my old workhorse Panasonic C-51. It operates on Windows 7.  I am seeing how it will work in SBI.  November 20, 2020.
Skunk Ape Research Headquarters<br> <small><small><small><a href="https://flic.kr/p/Xr6xf7">Flickr/Richard Elzey</a></small></small></small>
Best Towns and Cities in Florida
---
---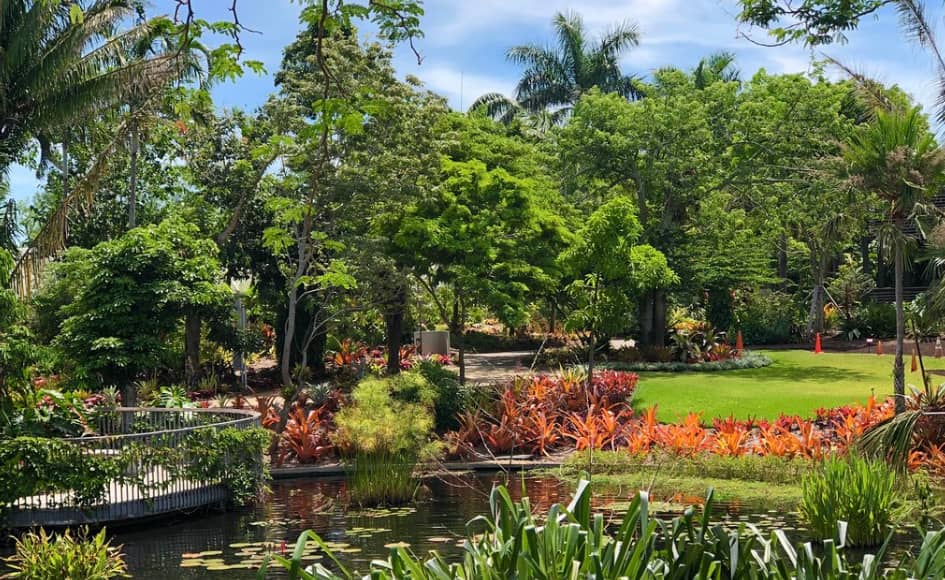 Grayton Beach


TripAdvisor/Joe Blow
Name of Image<br><small><small><small><center><a href="">  TripAdvisor/Attribute</a></center></small></small></small>

Joe Blow Restaurant<br><small><small><small><center><a href="https://www.tripadvisor.com/Restaurant_Review-g34741-d651495-Reviews-Rosie_s_Bar_Grill-Wilton_Manors_Broward_County_Florida.html#photos;aggregationId=101&albumid=101&filter=7&ff=146657965">TripAdvisor/Joe Blow</a></center></small></small></small>
FLORIDA BACK ROADS TRAVEL SITE MAP
FLORIDA BACK ROADS TRAVEL HOME PAGE
FLORIDA MAPS
Florida Road Map
Florida County Road Maps
City Street Maps
East-West Road Trip Maps
North-South Road Trip Maps
Vintage Florida Maps
FLORIDA ROAD TRIPS
Statewide Road Trips
Northwest Road Trips
North Central Road Trips
Northeast Road Trips
Central East Road Trips
Central Road Trips
Central West Road Trips
Southwest Road Trips
Southeast Road Trips
Florida Keys
FLORIDA TOWNS
Towns and Cities
Towns at the End of the Road
Mural Towns
Ghost Towns
FLORIDA CULTURE
Authors
Colleges
Everglades
Famous Floridians
Florida Crackers
Florida Cracker Genealogy
Floridiana and Nostalgia
History
Lost Attractions
Tales
Videos
Vintage Postcards
FLORIDA DAY TRIPS 
Florida Day Trips by Theme
Florida Day Trips by Destination
Gainesville Day Trips
Jacksonville Day Trips
Miami and S. Florida Day Trips
Orlando Day Trips
Pensacola Day Trips
Tallahassee Day Trips
Tampa Day Trips
The Villages Day Trips

THINGS TO DO
Tourist Attractions
Beaches
Camping
Florida Festivals
Wineries
EAT AND SLEEP
Fish Camps
Motels, Inns, Hotels
Statewide Restaurants
Cracker Restaurants
Ethnic Restaurants
Waterfront Restaurants


SITE INFORMATION
Site Map
About
Advertise
Contact
Free Ezine
Blog
Web Links
PRIVACY POLICY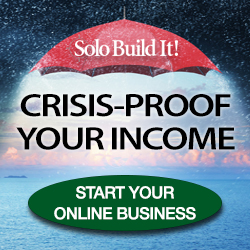 FLORIDA ALLIGATOR BORDER POSTCARDS
The postcards below are from the Hometown Currency Virtual Museum.
---
---
ANCIENT SPANISH MONASTERY
The monastery was actually built in Spain in 1141.  It was purchased by William Randolph Hearst, taken apart and shipped to America, and finally ended up here in North Miami Beach.  The building is more than 400 years older than some of the national historic monuments in St. Augustine.
The buildings and grounds are beautiful, and have become a popular place for weddings and other special ceremonies. Church services are held on Sundays and weekdays.
BASIC INFORMATION
16711 West Dixie Highway
North Miami Beach, Florida 33160
Tel:  305-945-1461
spanishmonastery.com
Admission Fees: $10/adult, $5/students and seniors
Hours: Mon-Sat 1000 am - 430 pm, Sunday 1100 am - 430 pm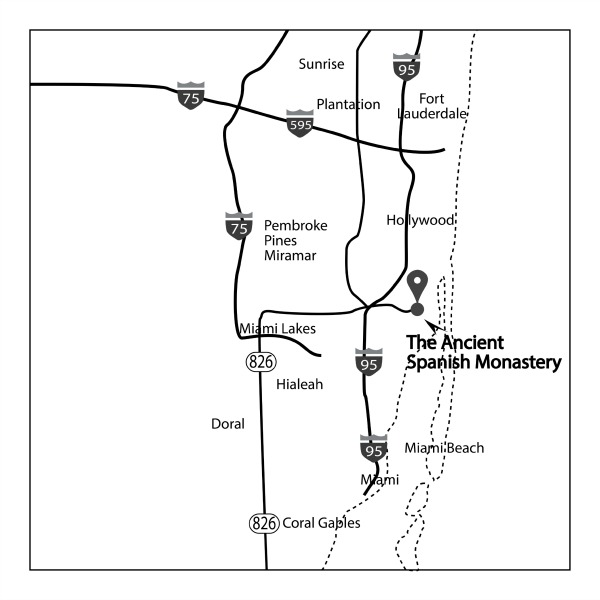 ---
AIR FORCE ARMAMENT MUSEUM
The museum showcases the armament of aviation warfare from World War One all the way through to today's super sophisticated high technology planes, guns, and bombs.  They have a large collection of weapons and cockpit simulators that will keep an aviation buff busy for hours.
As you drive onto the museum property you will see many aircraft on display, including the SR-71 Blackbird, the fastest plane ever built.  There are other planes from World War Two, the Korean War, Vietnam, and Gulf War eras.
There are four more aircraft inside of the museum building itself, as well as a huge variety of bombs, missiles and rockets.  Displays include the AMRAAM and GBU bunker buster.
BASIC INFORMATION
100 Museum Drive
Eglin Air Force, Florida 32542
850-882-4062
www.afarmamentmuseum.com
Admission Fees:   Free
Hours:   Monday-Saturday, 930am to 430pm.  Closed on Federal Holidays.  Outdoor park with 25 planes open in daytime.
NOTE;  I CAN CUT AND PASTE FROM THE MANUSCRIPT, BUT THE PHOTOS HAVE TO INSERTED SEPARATELY, INCLUDING THE MAP
This is what a callout box looks like.  You have to insert the container, then pull down the menu to select callout box.
---

Our Facebook page has more than 125,890 followers who love off the beaten path Florida: towns, tourist attractions, maps, lodging, food, festivals, scenic road trips, day trips, history, culture, nostalgia, and more.  We post articles every day.  Please check it out and if you like it, we would appreciate a "like" from you.
---
By Mike Miller, Copyright 2009-2023
Florida-Back-Roads-Travel.com
Florida Back Roads Travel is not affiliated with or endorsed by Backroads, a California-based tour operator which arranges and conducts travel programs throughout the world.