BEST QUIRKY FLORIDA FESTIVALS
Quirky Florida festivals dot the calendar almost every month of the year.
There seems to always be something to celebrate and put an otherwise small town or a sleepy big city on the tourism radar screen.

Here are some of the best quirky Florida festivals that will entertain and educate you.  You will always learn something new about Florida culture.

---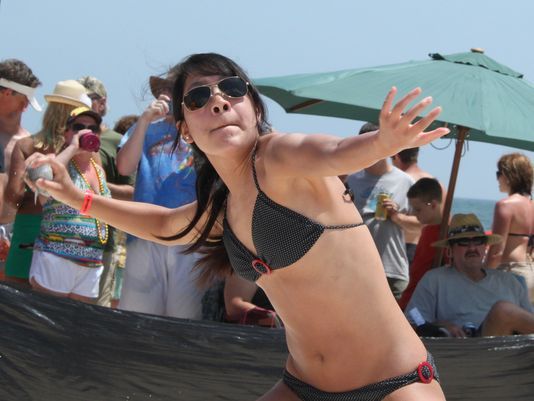 FLORABAMA INTERSTATE MULLET TOSS. Every year contestants gather at the Flora-Bama Lounge and Oyster Bar located on Perdido Beach west of Pensacola.  They toss dead mullet over the Alabama state line.  The farthest toss wins the contest.  READ MORE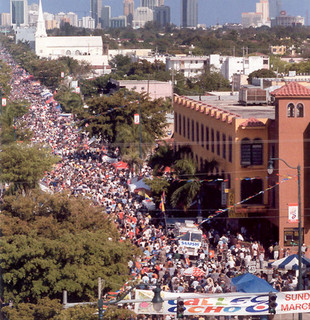 CALLE OCHO FESTIVAL.  Calle Ocho Festival celebrates Latin culture and music every March for one week.  It is the grand finale of Carnival Miami. More than one million visitors come to the festival and the block party. READ MORE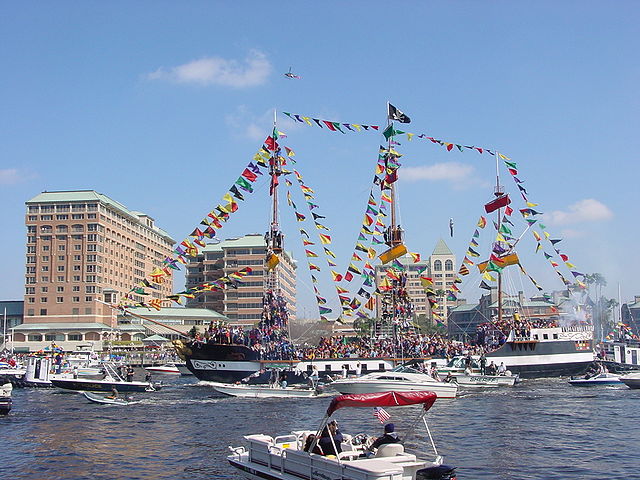 GASPARILLA PIRATE FEST. The Gasparilla Pirate Fest is an annual event that features an "invasion" of the city by the pirate ship "Jose Gasparilla" and its motley "krewe" of pirates. The festival always takes place in late January or early February.  READ MORE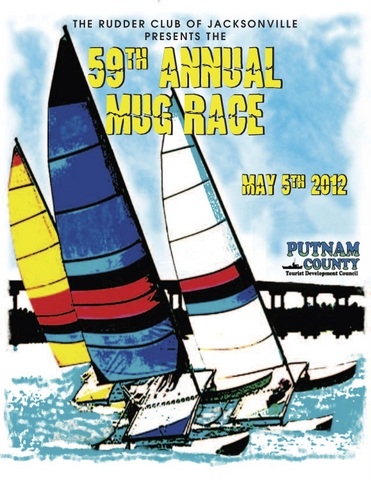 MUG RACE.   The Mug Race is the "world's longest river race" for sailboats.  Sponsored by the Rudder Club of Jacksonville, it has been a fun spectacle for many years.  The 2019 Mug Race will be the 66th annual one.  The race starts in Palatka on the first Saturday in May, and the course runs north for 38 1/2 miles on the St. Johns River.  READ MORE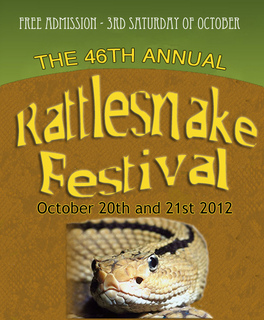 RATTLESNAKE FESTIVAL. The annual Rattlesnake Festival is held on the third Saturday in October in the small town of San Antonio northeast of Tampa.  Rattlesnakes have always held a morbid fascination for mankind, so why not have a festival to celebrate them and learn about them?    READ MORE
WINTERFEST BOAT PARADE.  The Winterfest Boat Parade is an annual tradition that has been held every December in Fort Lauderdale since 1970.  It is sponsored by the Seminole Hard Rock Hotel and Casino.  More than 100 boats from 20 feet on up to huge megayachts dress up in lights and decorations and cruise along the New River and Intracoastal Waterway.  READ MORE
WORM GRUNTIN' FESTIVAL. The Sopchoppy Worm Gruntin Festival takes place in a small town of the same name in the Florida panhandel.  Sopchoppy bills itself as the "Worm Gruntin Capital" of the world.  The festival takes place in April on the streets of historic downtown Sopchoppy.  READ MORE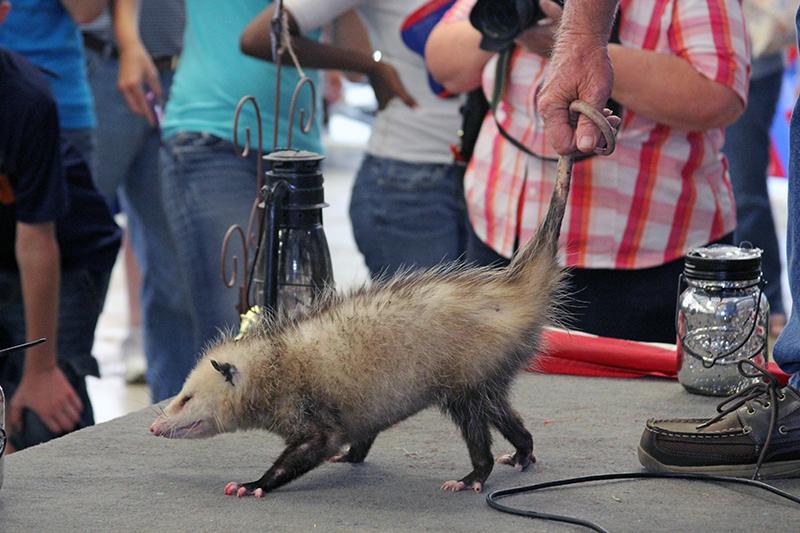 POSSUM FESTIVAL.  The annual Wausau Possum Festival has taken place for 50 years in a village of 400 people in the Florida panhandle. It usually takes place on the first weekend in August, and attracts up to 10,000 visitors.  READ MORE

---
20181224
---
IF YOU DIDN'T FIND IT ON THIS PAGE, SEARCH OUR ENTIRE WEBSITE