Cocoa Village
Several places in Cocoa Village give a feeling of "being watched". Yet, when you turn around, there isn't anyone staring at you. The Village Playhouse is reputed to be haunted and it has been documented in several publications. When I get near the Treasure Hunter's Mall at the South End of Brevard Avenue, there is an odd aura. Not bad, just odd. In the early years, before Cocoa Village was renovated, many transients frequented the area. I sometimes kind of wonder if there are some unreported incidents or undiscovered burials that may have taken place in or around the Village.
Join in and write your own page! It's easy to do. How? Simply click here to return to Florida Towns.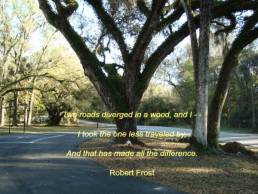 Over 65,000 followers can't be wrong. Learn about off the beaten path Old Florida, historic towns, attractions,  festivals, scenic drives and more.
Like Us On Facebook