CORKY BELL'S SEAFOOD
185 U.S. Highway 17
East Palatka, FL 32131
Tel:  386-325-1094

Corky Bell's Seafood at Gator Landing is just east of historic downtown Palatka on the east end of the U.S. 17 bridge that crosses the St. Johns River. This bridge is known as the Doughboy Bridge, as it is flanked by bronze statues of World War One soldiers to whom the bridge is dedicated.
Corky's is on the St. Johns River at a location the locals refer to as Devil's Elbow because of its steep turn from east to south at that spot. The restaurant commands a beautiful view of the river.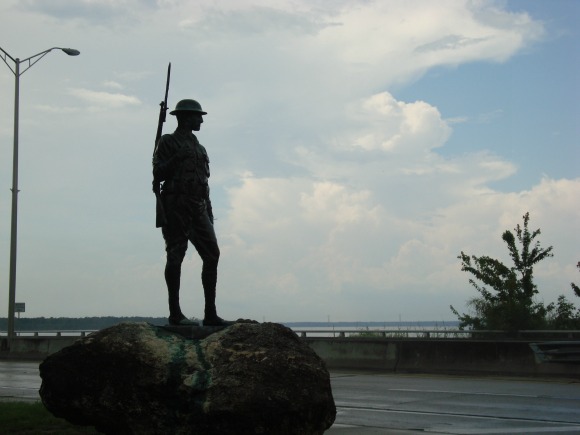 This is a large restaurant with a faithful following. Corky Bell has been in the seafood restaurant business in north Florida since 1979, and he knows what people like to eat. Fish and shellfish are the specialties here, with your catch fried, broiled, grilled or blackened. Favorite dishes include Garlic Shrimp Scampi, Creamy Seafood Alfredo, Corky's Stuffed Fish and various local swamp treats like gator tail and frog legs. Oysters are also available, and scallops and crabs, along with a large offering of salads and soups.
Lobster is on the menu, as well as one of my favorites, peppers stuffed with crabmeat. I'm lazy and like somebody else to do all the work of getting the crab meat out of the claws. For the diehard crab lover who enjoys the work, Corky's also has Alaskan King Crab that you can crack away to your heart's content. For the beef lover, they have good steaks and hamburgers. Desserts include chocolate cake, cheese cake, key lime pie and carrot cake. Corky's quite often has live entertainment, including their well known Thursday night reggae performances.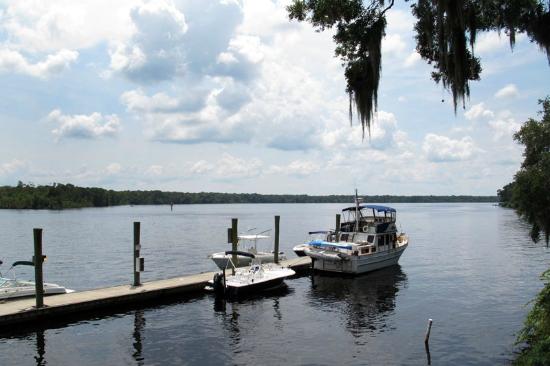 You can sit inside or outside, and when the weather is right the outside dining has a wonderful view of the river including the occasional gator swimming by. Bass fishing tournaments are sometimes held on the river and the contestants unload their catches on Corky's dock.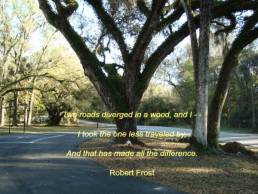 Over 65,000 followers can't be wrong. Learn about off the beaten path Old Florida, historic towns, attractions,  festivals, scenic drives and more.
Like Us On Facebook
Return From Corky Bell's Seafood To Florida Restaurants