FLORABAMA INTERSTATE MULLET TOSS
The Flora-Bama Lounge and Oyster Bar is located on Perdido Beach west of Pensacola. It is on the Florida-Alabama state line, hence its catchy name.

The Mullet
The Interstate Mullet Toss is an annual event that has become one of the biggest beach parties anywhere. Its organizers decided that tossing a mullet is as good a reason as any to have a beach party.

Contestants in this event stand in a ten foot diameter circle in the Florida beach sand and throw a dead mullet over the state line into the state of Alabama. Whoever throws the fish the farthest wins the contest. Don't confuse the fish with the bad haircut a lot of misguided men choose to wear.

Young Lady Tossing a Mullet
Some of the proceeds of the entrance fees go to local youth charities. Most years these contributions add up to more than $20,000.

The event is held the last full weekend of April every year. The 2016 event, for example, is April 22,23 and 24.

More information at the Flora-Bama website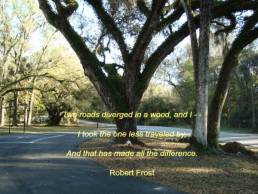 Over 65,000 followers can't be wrong. Learn about off the beaten path Old Florida, historic towns, attractions,  festivals, scenic drives and more.
Like Us On Facebook
---
Return to Florida Annual Events
Return to Florida Backroads Travel Home