FLORIDA HERITAGE
AND HISTORY

Florida heritage and history is quite a bit more recent than most of the states in the eastern and southern states of the United States of America.  
Yes, it's true we have St. Augustine, the oldest continuously occupied city in the United States, but development was extremely slow after that historic founding in 1565.  In fact it wasn't until after the U.S. Civil War ended in 1865 that things began to happen in our fair state.

Although it is a relatively young state, there is still a lot of interesting history to learn and heritage sites to be visited.

Florida History

One of the first things that struck me about Florida when I moved here was how young it was compared to the rest of the country.
Most towns and places in Florida (other than Pensacola and St. Augustine) were settled in the years just before and after the Civil War.  Before then, it was a barren state that many people considered to be uninhabitable.
I  first lived in north Florida, the home of the Florida Cracker.  These were true southerners, and I learned a lot about Florida and the southern culture from these people.  A good deal of Florida heritage is derived from the Old South, especially in north Florida.
Florida history is discussed in more detail in the histories of Florida regions, towns, parks and heritage sites elsewhere on this website.  Just click on the link of your choice below.
The Florida history timeline begins about 12,000 years ago with the first known human inhabitants.  There were several ancient Indian tribes that lived in Florida thousands of years before the Seminoles arrived. These tribes are gone, but are remembered in the history of Florida.
Florida History Timeline

Most historians break Florida history down into at least 11 periods:
1. Early human inhabitants, including ancient Indian tribes that were here long before the Seminoles. Some of these include the Ais, Calusa, Tequesta and Timicua.
2. European exploration and colonization(1513-1565). Pensacola and St. Augustine founded.
3. First Spanish Period(1565-1763). Spanish had total control over Florida peninsula for almost 200 years.
4. British Florida(1763-1784). The British got Florida in 1763 in a swap for Havana, Cuba after the Seven Years War(1756–63), known as the French and Indian war in American history.
5. Second Spanish Period(1784-1821). The Brits left Florida after losing the Revolutionary War. The Spanish came back for another try.
6. Territorial Period(1821-1845). Spain gave Florida back to the United States. Andy Jackson became governor, and Florida became American. 

7. Statehood(1845-1861). In the 1860 Presidential election, no Floridian voted for Abe Lincoln.  Florida was deeply Southern in culture and sympathies.

8. Civil War and Reconstruction(1861-1877). Florida was one of the Confederate States of America and was punished for it from 1865-1877.
9. Florida Development(1878-1926). Dredges, swamp reclamation, new towns, cities, developments, highways.
10. The Great Depression in Florida(1926-1940). What the sorry economy didn't destroy, the 1926 Miami hurricane did.
11. World War II and the Post-war Boom(1940-2009). Continuous economic growth lasted until about 2008. The first year in which population did not increase was 2009.
Florida Heritage Sites

The State of Florida has identified 1,300 heritage sites, and has organized them in two ways:
First, by the theme of the site, and
Second, by the county in which the site is located.
If you have a particular interest - say historic movie theaters - the theme list allows you to focus on sites of your interest. 
The 23 Florida Heritage Site Themes are:

Archaeological Sites
Cemeteries and Mausoleums
Civic and Social Clubs
Commercial and Industrial
Educational Facilities and Campuses
Florida Main Streets
Gardens
Heritage Trails
Historic Attractions
Historic Bridges and Spans
Historic Districts
Historic Movie Theaters
Libraries and Archives
Maritime
Markers and Monuments
Municipal Buildings
Museums
National Historic Landmarks
Parks, Preserves, and Sanctuaries
Performing Arts
Sites of Military Significance
Sites of Religious Significance
Transportation
All 1300 of the Florida heritage sites are listed on the regional pages whose links are shown near the top of this web page.

---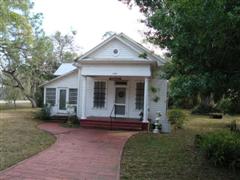 Florida Has Many Historical Societies
There are hundreds of local Florida historical societies ranging from small town operations to major metropolitan organizations.
Many of the smaller organizations are staffed by volunteers who have an obvious love of Florida history, especially as it relates to their own communities.
Florida Historical Society, Cocoa
The Florida Historical Society is the oldest of these, and is located in Cocoa Village, Florida. It's collections and journal cover the history of the entire state. Even so, there are local societies that have larger collections and more members.
The Cocoa Village office has an excellent resource library and a cadre of volunteers in addition to a very small and efficient professional staff.
Their efforts help keep Florida history and heritage alive; without them we wouldn't know much about what went on before us.
Florida Backroads Travel has listed a few of these societies. We look forward to learning about more of them from our visitors.
You will notice that all of these listed historical societies have a link to a website.  Some societies do not have websites;  others are inconsistent.  Sometimes their website works, other times it does not.  I guess it's a function of budget in most cases.  
In any event, there are many more historical societies in the State of Florida than the ones I have listed.  So Google away to your heart's content.
In the early days of Florida-Backroads-Travel.com we accepted family history submittals.  It became too much work to edit and maintain this information, but we saved it in our archives for those that might be interested in Florida Genealogy.
---
---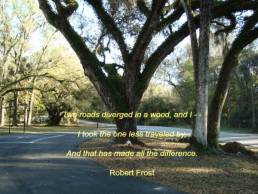 Over 60,000 followers can't be wrong. Learn about off the beaten path Old Florida, historic towns, attractions,  festivals, scenic drives and more.
Like Us On Facebook
Return to Florida Backroads Travel Home