15 USEFUL FLORIDA WEB LINKS

We know many of you are limiting travel during these uncertain times.  Although we continue to feature trips and places to visit, we are not encouraging you to visit them until it is safe.  We want to support Florida's attractions and businesses during this situation, and hope you will plan to visit them when things get better.  In the meantime, enjoy them virtually from the comfort of your home. 

This page on Florida web links will connect you to resources about Florida history,culture and travel.
The State of Florida is so large and has so many features and people that it is impossible for one website to cover everything.

Fortunately, there are thousands of Florida blogs and Florida web sites that focus on almost everything one could want to know about Florida.

This page includes some of those Florida web links, and a smattering of other blogs and websites selected to help you enjoy Florida back roads travel even more.
---
FLORIDA GHOST TOWNS
This website has articles and photographs about most of the ghost towns in the United States, including Florida ghost towns. It is a lot of fun to enhance your Florida back roads travel with the information about old Florida towns and ruins along the way.
FLORIDA HISTORICAL SOCIETY
This is the oldest cultural organization in Florida, and the only state-wide historical society. It is headquartered in Cocoa, Florida. The Florida Historical Society publishes a quarterly journal of scholarly articles and book reviews.
FLORIDA HOTEL/MOTEL INSPECTIONS
The State of Florida routinely inspects all licensed motels, hotels, inn, bed and breakfast places, and other lodging facilities.  Here you can read the inspection reports.
FLORIDA HUMANITIES COUNCIL
The Florida Humanities Council is dedicated to building strong communities and informed citizens by providing Floridians with the opportunity to explore Florida heritage, Florida history, traditions and stories of Florida and its place in the world. Their website has some interesting Florida web links. They also publish a high quality quarterly magazine.
FLORIDA MEMORY
This is one of our most popular Florida web links. The State Library and Archives of Florida has wonderful collections of photographs, an online classroom, highlights of Florida history and various collections and exhibits.

FLORIDA NEWSPAPERS
This is the U. S. Newspaper List (USNPL) website that gives you links to every Florida newspaper website. You can also access all newspapers in the United States once you reach this site.
FLORIDA RESTAURANT INSPECTIONS
The Health Department periodically inspects all Florida restaurants.  This site helps you find a restaurant and how its inspection record looks.
FLORIDA SCENIC HIGHWAYS
The Florida Department of Transportation website that shows the official 26 different Florida Scenic Highways and Byways with maps and descriptions.  
FLORIDA TRAILS
Take a walk in the woods with the Florida Trail Association. The historic Florida Trail is within an hour's drive of most Florida residents and major tourist destinations.
NATIONAL REGISTER OF HISTORIC PLACES IN FLORIDA 

The National Register of Historic Places is the official list of the Nation's historic places worthy of preservation. Florida has many towns, neighborhoods and buildings on the Register. This link is to those historic and archeological places located in Florida.
NATURAL NORTH FLORIDA
Focused information on North Florida old towns and natural attractions. Supplements our North Central pages.
OLD HERITAGE HIGHWAY
Enjoy a cell phone tour of Scenic U.S. 441 in North Central Florida. This is one of the nicest drives in Florida.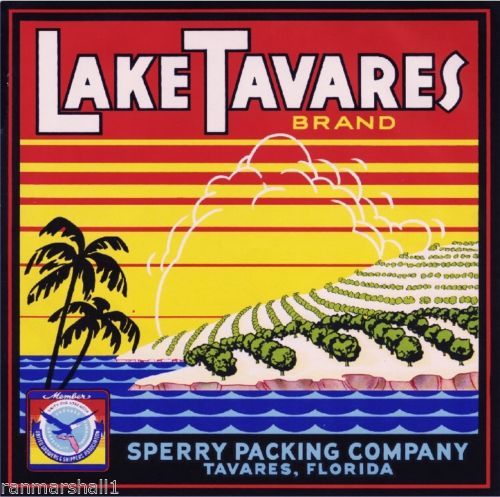 CITRUS CRATE LABELS
This is a Pinterest page that has photos of hundreds of these labels;  some of the best Florida art showing a disappearing way of life.
PUBLIX STORE LOCATOR
As we travel around Florida we like to stop at this store for deli food and their clean restrooms.  This site helps you find a store.
TRAILS.COM
This useful website shows you topographic maps of most areas of Florida.  
---
20190316-0-40
---
Our Facebook page has more than 101,107 followers who love off the beaten path Florida: towns, tourist attractions, maps, lodging, food, festivals, scenic road trips, day trips, history, culture, nostalgia, and more.
Take a look. If you enjoy what you see, please give us a like.
---
---