Fountain of Youth
by Brenda Seabrooke
(Chesapeake, VA US)
Saw it many times in early childhood. It may still be open. You walked through an excavated burial ground. My mother told me the Indians were buried on top of the ground. Took me awhile to figure that one out. The water was of course sulphur which once made me throw up in a bath but we drank it and afterwards declared ourselves energized such was the power of suggestion.
Return to Tell Us About Your Favorite Florida Tourist Attraction.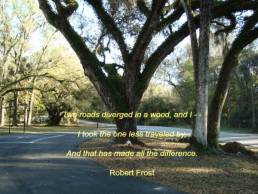 Over 65,000 followers can't be wrong. Learn about off the beaten path Old Florida, historic towns, attractions,  festivals, scenic drives and more.
Like Us On Facebook