GIORGIO'S BRICK OVEN

1499 SE 17TH Street
Fort Lauderdale, Florida 33316
Tel:  954-767-8300
Giorgio's Brick Oven is one of my favorites. When ever I have time after meetings in Fort Lauderdale or Miami, I find myself lingering awhile just to enjoy a pizza at Giorgio's.
Giorgio's is in a small strip shopping center, and has both inside and outside dining.  The minute you enter the place you will see a long glass case full of cakes and pies and great looking salads.

They have food other than pizza, of course; all of their offerings are delicious. It's just that I prefer pizza and this is about the best I've found. Their pizza is thin crust and never greasy, with multitudinous choices for toppings.
On a recent visit, my companion had lobster lasagna with asparagus. She said it was delicious. Another time she had a Caesar Salad, and enjoyed it very much too.  Once I had a delicious meal of grouper, fresh as could be and excellently prepared and presented.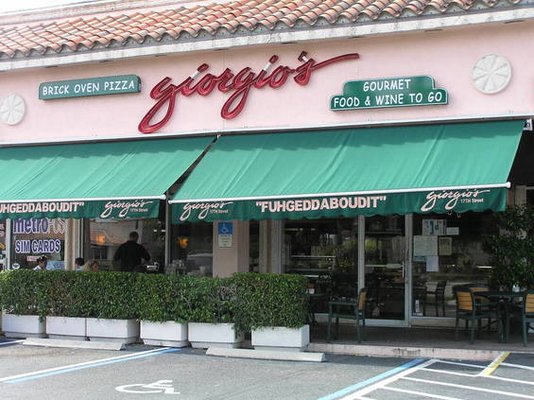 The restaurant is very small inside, almost more like an Italian deli than a sit down restaurant. There are maybe 15 tables inside. The sidewalk in front of the restaurant also has several more tables for outside dining in good weather. Giorgio's is typically filled with a friendly crowd, but you can usually find a table with only a brief wait.
The food is presented well, and is always delicious. The servers are quick, efficient and pleasant. There is a large selection of wines as well, but no mixed drinks.
Giorgio's is where the locals go for their pizza and light Italian meals.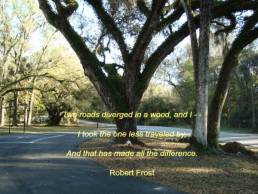 Over 65,000 followers can't be wrong. Learn about off the beaten path Old Florida, historic towns, attractions,  festivals, scenic drives and more.
Like Us On Facebook
Return From Giorgio's Brick Oven To Florida Restaurants