J P WHITE
J P White was born in Ohio, spent much of his younger life in Florida and is currently living in Minnesota. He is one of the few Florida authors who has published several volumes of poetry.
He spent his childhood summers sailing on Lake Erie, and in the early 1980's worked delivering sailboats up and down the Eastern seaboard and the the Bahamas and Caribbean beyond.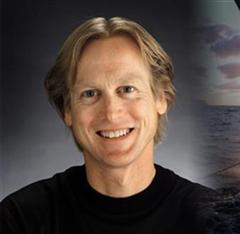 Florida Author J P White
He still enjoys sailing his Cape Dory 25D out of St. Louis Bay on Lake Minnetonka, near Minneapolis, Minnesota.
He is a graduate of New College in Sarasota, Florida, Colorado State University and Vermont College.
White has been writing and publishing for 30 years, and his work includes essays, articles, fiction, reviews, interviews and poetry in over 100 publications.
These publications include The Nation, The New Republic, The New York Times Book Review, The Los Angeles Times Magazine, The Gettysburg Review, American Poetry Review, and Poetry.
J P White has authored and published numerous anthologies and collections including:  75th Anniversary Issue of Poetry Magazine, 1987; High Fantastic, Ocean View Books, 1995; New Voices, Center for Literary Publishing, 1994; Articulations: The Body and Illness in Poetry, University of Iowa Press 1994; Swimming with Horses, The Loft, 1993; One Minute of Knowing, The Loft, 1996; Parnassus: Poetry in Review, 25th Anniversary, 2001. 150 Years of Minnesota Poetry, MN Historical Society, 2007 Beloved on Earth: 150 Poems of Grief & Gratitude, Holy Cow! Press,2009.
He is also the author of four books of poems, and is currently working on more books of poetry and another novel.
Every Boat Turns South is his first novel and allows him to be included among our Florida authors. It is the story of Matt Younger, a 30-year-old boat delivery captain, who returns to Amelia Island, Florida from the Dominican Republic to make a confession to his dying father.
The confession takes place in the form of bits and pieces of the adventure told to the father on his death bed. The plot is skillfully woven between present moment observations and feelings about his father and himself, and past events.
Matt tells his father how he and two companions set off from West Palm Beach on board Stardust, a 40' trimaran that will be tested as much as he and his crew.
He reveals how, instead of sailing Stardust in one outside shot to St. Thomas, he drifts through the Bahamas, arriving in the Turks & Caicos, just as the Trade Winds switch against him and stall his final sailing leg to St. Thomas.
In the Turks & Caicos, Matt's brush with a drug pilot will take him off course to the Dominican Republic where the dreams that enchant these three sailors are paid for in lust, betrayal, and violence.
Matt meets Rosario, a sensuous Dominican woman, and believes she can help him get over his guilt over his role in the premature death of his brother. This brother was his father's favorite son.
Rosario has her own dream of escape which complicates matters just as Matt presses her to leave with him for St. Thomas on Stardust.
Every Boat Turns South is, in part, a meditation on dying, on love and forgiveness as well as an adventure story of of the wayward flesh, the prodigal son and the returning spirit.
It is a story about how one re-invents and denies the past in order to redeem the present. The book is a page turner that you won't be able to put down until you've finished. You will become a Matt Younger fan. This book is a great start for this Florida author.
ABOUT J P WHITE BOOKS
As mentioned earlier, White has written and published often over his lifetime. His major works include:
(1978) In Pursuit of Wings (Poetry)
(1988) The Pomegranate Tree Speaks from the Dictator's Garden (Poetry)
(2001) The Salt Hour (Poetry)
(2001) The Sleeper at the Party (Poetry)
(2009) Every Boat Turns South
Some of his books are available at J. P. White at Amazon.com
His latest book of poetry, All Good Water, will be published in 2010 and can be pre-ordered at Amazon.
More information about J P White, his life and his other writings is available at his website, J P White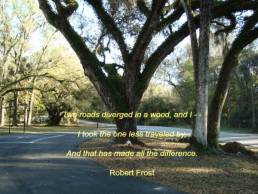 Over 65,000 followers can't be wrong. Learn about off the beaten path Old Florida, historic towns, attractions,  festivals, scenic drives and more.
Like Us On Facebook
Return From J P White To Florida Authors 

Return To Florida Backroads Travel Home