JACK RUDLOE
Jack Rudloe was born in New York in 1943 and moved to Florida as a boy and began his self-education as a marine biologist.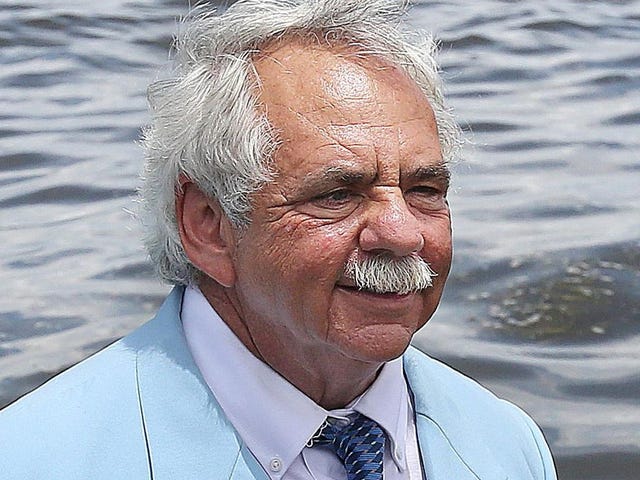 In 1964 he founded the Gulf Specimen Company of Panacea, Florida, which collects marine specimens for laboratories around the world.

A few years later,  he began writing personal narratives that blend science and philosophy as they explore contemporary problems of marine ecology.
Inspired by an early correspondence with John Steinbeck, Rudloe's works combine concrete descriptions of the coastal environment's ecological diversity with philosophical speculations on life and death, coastal development, and the struggle between the human desire for knowledge and nature's need to exist untouched.

His first books, The Sea Brings Forth (1968) and The Erotic Ocean (1971), focus on specimen collecting. The Living Dock at Panacea (1977), a more autobiographical work, describes a year in the life of the dock in front of his home on Dickerson Bay. The Time of the Turtle (1978) and Search for the Great Turtle Mother (1995) traces the life cycle and mythologies of the sea turtle. The Wilderness Coast (1988), and Shrimp, the Endless Quest for Pink Gold (2009), describe numerous forays after rare sea creatures.  He also published two novels, Potluck (2003) and Chicken Wars (2005).
These books were republished in multiple editions and have received over a hundred favorable reviews including the New York Times, Wall Street Journal, Publisher's Weekly and Science News. All Rudloe books are available in Kindle Editions.

Numerous well-known authors have provided jacket quotes for his books.
Among them are James Dickey, (author of Deliverance), Edward O. Wilson (Sociobiology, Diversity of Life) Randy Wayne White, (Caribbean Run, The Man Who Invented Florida, Doc Ford series), Jimmy Buffet (Tales from Margaretville, A Salty Piece of Land) Peter Matthiesen, Killing Mr. Watson, At Play in the Fields of the Lord) and Joe Hutto (Illumination in the Flatwoods, A Light in High Places).
   
Rudloe has contributed articles to such naturalist periodicals as Audubon, National Geographic, Smithsonian, Sports Illustrated and Natural History, many of them coauthored with his late wife, Anne Rudloe.
Between 1975 and 2001 they published 16 scientific peer reviewed publications. Their manuscripts and papers are archived at the University of Florida's Smathers Library's Special and Area Studies Collections outstanding Florida authors.
The Rudloes received the Environmental Law Institute's National Wetlands Award, and the Chevron-Texaco Conservation Award and many others.
The recognition he treasures most is Smithsonian Institution naming a deadly Madagascar sea wasp jellyfish Chiropsella rudloei, after him--- a fitting name, due to his stinging attacks on developers and polluters. 
There have been over 30 articles about Jack Rudloe in magazines and newspapers, including features in the New York Times, Wall Street Journal, Sports Illustrated and Audubon.
More information about Jack and his books is available at:

Jack Rudloe,  President
Gulf Specimen Marine Laboratories, Inc.
P.O.Box 237
222 Clark Drive
Panacea, Florida 32346
PH: 850-984-5297
FAX:850-984-5233
Website:  www.gulfspecimen.org
Facebook https://www.facebook.com/GulfSpecimenAquarium/
---
---
---
Our Facebook page has more than 88,112 followers who love off the beaten path Florida: towns, tourist attractions, back road maps, lodging, festivals, highway maps, scenic road trips, day trips, history, culture, nostalgia, and more.
Take a look. If you enjoy what you see, please give us a like.
---
Subscribe to our Free Ezine, Florida Heritage Travel
20200229