MCLEOD HOUSE BISTRO
207 North Apopka Avenue
Inverness, Florida 34450
Tel: 352-726-7700
McLeod House is a block and a half north of Courthouse Square and is a pleasant contrast to the typical fare you might find in Inverness or any other small Florida town.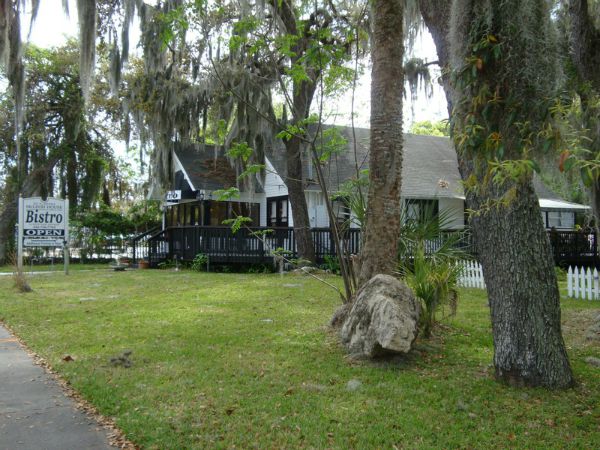 The restaurant is in a century old home set well back from the street among ancient oak trees. 

It's a great place to relax with a glass of Sangria or wine and soak up the atomosphere either inside or out on their porch. The restaurant opened in 2010 and is already a dining legend and tradition in Inverness.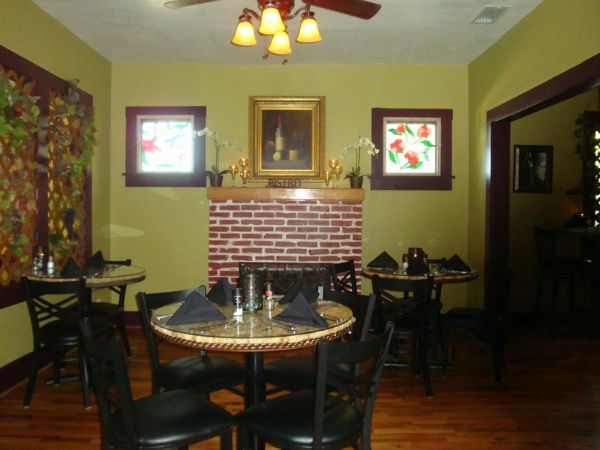 Chef Kulow prides himself on using all fresh ingredients. He is an award winning classically European trained chef. He shops daily at local produce markets and picks fresh herbs daily from the gardens around the Bistro. The menu is imaginative and tasty, from the appetizers to the desserts. Some of the appetizers include crab cake, baked feta, eggplant and mushroom flat bread, baked stuffed artichoke hearts, escargot, stuffed clams, bruschetta, hummus and shrimp cocktail. My companion always likes soup, and the Bistro always has an interesting soup of the day served with a crostini or artisan bread.
They have great salad selections, too, and my favorite is the Bistro Chef Salad with baked ham, roasted turkey, egg, cucumber, tomato, Swiss cheese, Cheddar cheese all on a bed of mixed greens. The main dinner courses include pork chops, filet mignon, duck breast, stuffed chicken, a Key West catch, wild berry salmon and several more entrees, all creatively prepared and presented. They also have a nice wine selection and their Sangria is great.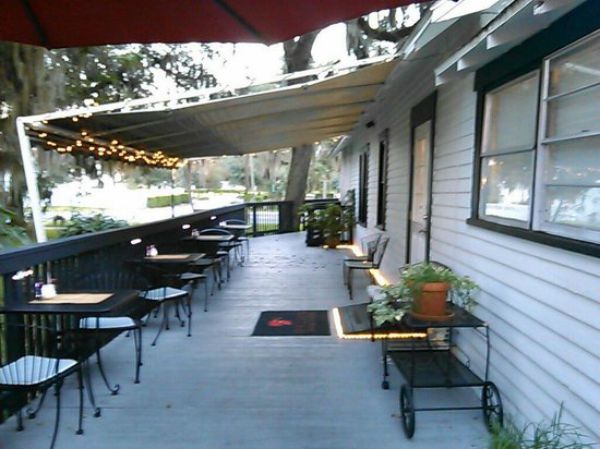 The menu includes many sandwich and panini selections also, including the Bistro Club prepared with roasted turkey, honey ham, bacon, Swiss cheese, lettuce and tomato with pesto mayonnaise on toasted sourdough bread. They have several delicious desserts but my favorite is Key Lime Pie, a Florida classic that the Bistro does extremely well.
You have your choice of dining inside in several gracious dining rooms or outside on the porch.  Autumn is a great season for dining out on the porch.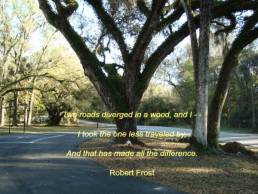 Over 65,000 followers can't be wrong. Learn about off the beaten path Old Florida, historic towns, attractions,  festivals, scenic drives and more.
Like Us On Facebook
Return to Florida Backroads Travel Home