Central West Florida Fish Camps
Central West Florida fish camps are on the estuaries along the Gulf Coast, and on the rivers and lakes that are all over the region.  
Many of these camps offer lodging, and others just offer you a great place to launch your boat or rent one of theirs and get out on the water.
There are literally hundreds of lakes in Central West Florida ranging in size from small ponds to major chains like Tsala Apopka at Floral City and Inverness, and Lake Panasoffkee near the town of the same name.
The Withlacoochee River is the main stream flowing through this part of Florida.
Many of the lakes in Central West Florida are spring fed and most of them are loaded with fish.  Some fish camps have lodging, others are just great places to launch your boat or rent one of theirs and get out on the water.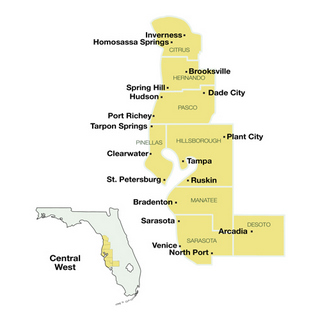 Here Are Some Central West Florida Fish Camps

Pana Vista Lodge is on the west side of Lake Panasoffkee near the mouth of the Outlet River that connects the lake to the Withlacoochee River.  It is accessed by taking State Road 470 west out of Bushnell.  There's a lot of history associated with this property.  At one time it was the location of a citrus packing plant when the fruit came from the groves in the area to be shipped by rail to markets up north.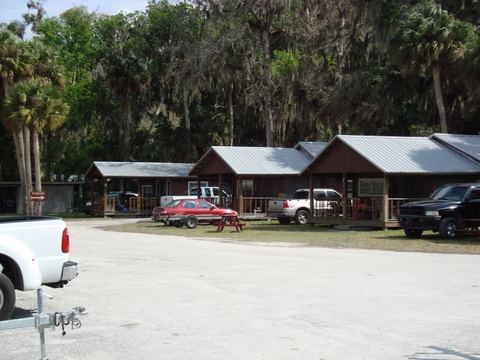 The Veal family has owned and managed this Florida fish camp since 1948, and are now in their third generation of ownership.  Today's Pana Vista Lodge is an Old Florida fish camp with everything you need to get out on the lake and river to do some fishing, or to just chill out in one of the rustic but modern cottages on the site.  There are also RV sites for folks that prefer their own lodging.

Some Other Central West Florida Fish Camps
Homosassa River Retreat
Moonrise Resort, Floral City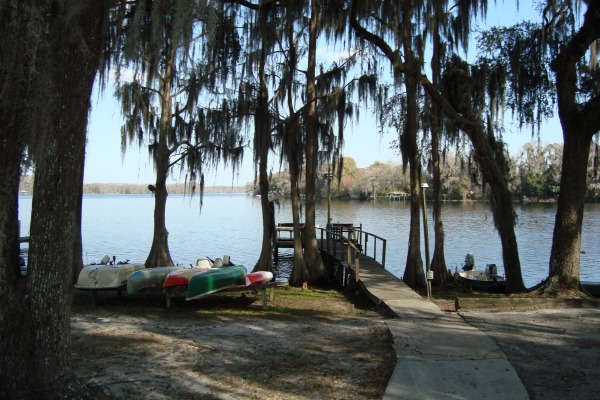 ---
Return To Florida Backroads Travel Home
Much of the information in our website is available in a series of books for each of Florida's eight geographical regions, along with a separate book covering the entire state titled Florida Backroads Travel. All books are available in Kindle versions and some in soft cover format also.
Click on the book cover for free previews of these books at Amazon.