FLORIDA BACKROADS TRAVEL

Millions of people visit Florida every year and never really see it.
They travel down the state to Orlando or Tampa or Miami on the Interstate and are missing the real Florida.

What they see is a crowded multi-lane highway slashing through the woods and swamps with billboards on both sides promoting theme parks, adult stores, souvenirs and smiling personal injury lawyers.
Every interchange seems to have the same scenery.
The same gas stations, chain restaurants and tourist traps.  It gets to be pretty boring.  
These Interstate travelers miss the other Florida: the serene place of natural wonders, historic sites and towns that have somehow escaped the frantic growth.  That takes a bit more time and a handy guide such as Florida Backroads Travel to show you things to do in Florida off the beaten path.
The first Interstate highways in Florida didn't begin to rear their ugly heads until the early 1960s, and I was lucky to live here when all travel around the state was on the back roads. 
I created Florida Backroads Travel to tell you about those roads less traveled and guide you along the way.
This website is loaded with information on day trips you will enjoy, and maps are provided with routes clearly marked for you so you can enjoy the back roads without getting lost.
You will visit small towns and hear a bit about their history and will also be told about festivals, wineries, museums, historic sites, beaches, parks, smaller attractions and quaint local restaurants and authentic old Florida lodging places.
New or updated articles are added to the website every day.
---
---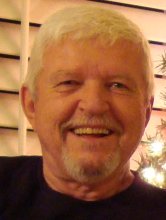 WEBSITE AUTHOR
Mike Miller moved to Florida in 1960. He graduated with a degree in civil engineering from the University of Florida and has lived and worked in most areas of the state.  He has a love of Old Florida that is reflected in the pages of this website. Mike is the author of 18 Florida travel guides available at Amazon as Kindle Books that can also be read on computers, tablets and smart phones.
---