FLORIDA CULTURE
To a foreign visitor, Florida culture is similar to the other states in the United States of America, but with some important differences.  Because of Florida's status as the southernmost state, its culture has been influenced by immigrants from the Caribbean and Latin America.  Florida is now the same kind of melting pot that the United States used to be a few generations ago.

The components of Florida culture that Florida Backroads Travel features are:
Florida was one of the states of The Confederate States of America, and has been influenced by Southern culture for generations.  Florida culture in the panhandle, north Florida and the cattle and agricultural areas in the Florida heartland is largely Southern.

Florida also belonged to Spain for hundreds of years, and that influence is still seen in its architecture, history, music and food, with Cuban, Puerto Rican and Central American cultures having contributed much to Florida culture.

Florida Culture: Celebrated In Words, Art, Theater & Music


FLORIDA THEATER
Florida theater has long held a special place in the hearts of Floridians and visitors alike. Whether you spell it theater or theatre, you can have a lot of fun and entertainment at many theaters and community playhouses along the Florida backroads.  Theater is an important part of Florida culture.

In many places, especially in southwest and southeast Florida, the annual migration of culturally literate snowbirds keeps these community theaters and performing arts centers alive and well.

Even some of Florida's smallest communities have theaters and acting troupes operated by enthusiastic and talented volunteers on-stage and back-stage.  There are also professional acting troupes in Florida.

Florida culture includes a healthy theater presence from one end of the state to the other. Wonderful community theaters flourish in all of the major cities and many small towns you will encounter on your Florida backroads travel.

In addition to theater, many of the venues are also used for the other performing arts.  You can enjoy an opera, a ballet, classical music, a Broadway road show or a rock our country music concert.  Symphony orchestras are also thriving in all parts of the state, from Pensacola to Jacksonville to Orlando and Miami, with many other places along the way.

Some of the Florida theaters, performing arts centers, venues and companies are listed here by region.  They give you an opportunity to enjoy Florida culture on your Florida backroads travel.

NORTHWEST FLORIDA

NORTHEAST FLORIDA

CENTRAL FLORIDA

SOUTHWEST FLORIDA
NORTH CENTRAL FLORIDA

CENTRAL EAST FLORIDA
CENTRAL WEST FLORIDA
SOUTHEAST FLORIDA

MUSEUMS IN FLORIDA

Museums in Florida range in size and magnificence from the Florida Museum of Natural History in Gainesville and the Dali Museum in St. Petersburg to tiny museums in the smallest Florida villages, many open on a part-time basis only.   Florida culture is preserved and celebrated in these museums.

Museums are scattered all over Florida. You are never far from one, and you will always be entertained and educated by a visit. Some of these museums can even be a great place to take a date.
One example is the Cummer Museum of Arts and Gardens in the Riverside area of Jax. It can be one of the most romantic activities in Jacksonville at a very reasonable cost.
There are numerous categories of museums in Florida: art, aerospace, history, natural history, science, specialties (like quilts or teddy bears), zoos, aquariums, botanic gardens, arboretums, nature centers, historic sites and structures and similar institutions.  All of these provide a glimpse into Florida culture.

The Florida Association of Museums is a valuable source of information about museums in Florida. Their website contains details of more than 400 Florida museums.
Just put in the name of the museum or town you are interested in on the Florida Association of Museums Website.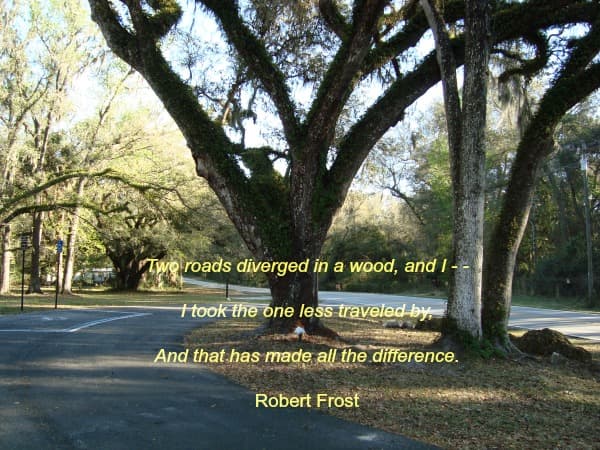 Over 45,000 fans can't be wrong. Learn about off the beaten path Old Florida and historic towns.
Like Us On Facebook
Return From Florida Culture to Florida Backroads Travel Home