MADISON, FLORIDA
Madison, Florida was founded by cotton planters in 1838.
Cotton was king in the old south.
This northern region of Florida was part of the old south plantation region and still has many southern cultural traditions. 
Madison was a boom town in those days, and has a population today of about 3,000. 
Madison County plantations had more than 4,000 slaves during the years before the Civil War.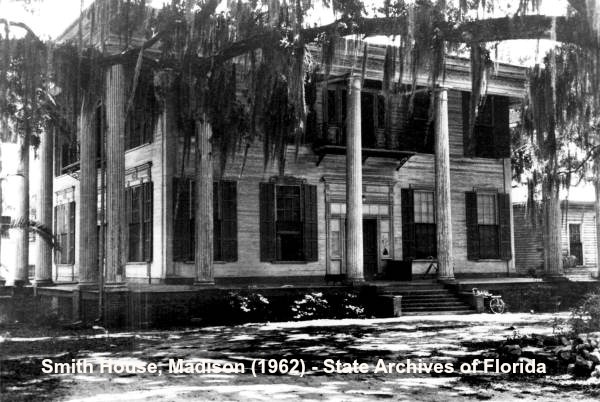 The African-Americans were critical to the prosperity of the community both before and after the Emancipation Proclamation.

In 1996, the citizens of Madison raised money to build a stone memorial to those slaves.  It is located in Four Freedoms Park in downtown Madison.
Madison is a regional agricultural center, and was named by Visit Florida as one of the "Best Little Towns In Florida".
The land that became the town of Madison was originally owned by Madison C. Livingston.  Even though Mr. Livingston was the first major landowner, most historical sources say that Madison County and the town of Madison were both named for former President James Madison.

In the days before and during the Civil War, Madison raised long staple cotton and had the biggest long stable cotton gin.  Things were great for the planters until the boll weevil arrived in 1916 and wiped out the entire cotton industry.  The memories of those glory days can be seen in a park on the south side of town near the railroad station.  The oldest house in town was built in 1849 and is still occupied.

St. Mary's Episcopal Church is an historic Carpenter Gothic Episcopal church located at 108 Northwest Horry Street in Madison.  It is on the U.S. National Register of Historic Places, and was completed in 1881.

The Wardlaw-Smith-Goza house in Madison is a large mansion built just before the American Civil War.  It served as a hospital for wounded Confederate soldiers. 
Four Freedoms Park in downtown Madison has a monument dedicated to Colin Kelley, a Madison County native, who is recognized as the first American hero of World War Two.  
He was killed fighting the Japanese a few days after Pearl Harbor and was awarded the Distinguished Service Cross for his skill and bravery in aerial combat.
The Civil War veterans of Madison County are remembered by the Confederate Memorial located in Four Freedoms Park.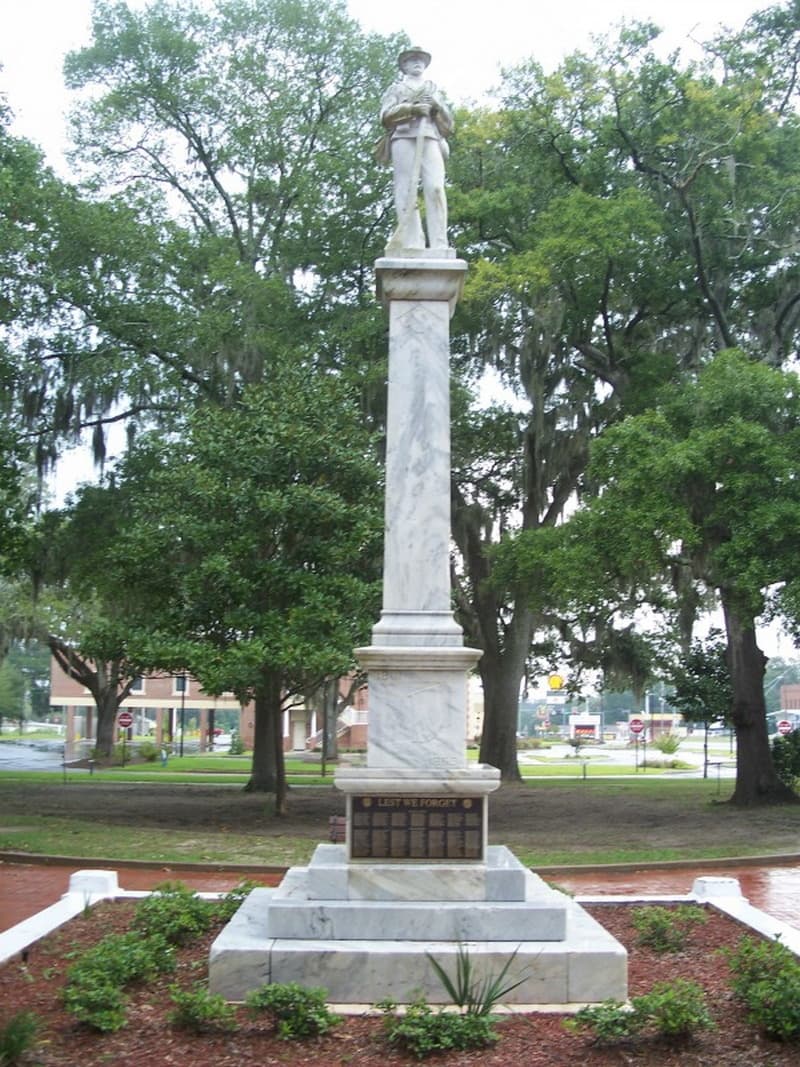 Madison County Confederate Memorial
Downtown Madison is a busy little place with many gift shops, antique stores and restaurants.  The small town is the seat of government of Madison County, and is the home of North Florida Community College and has an out-campus for St. Leo University.
The downtown area has numerous classic homes and buildings more than 100 years old.  Four Freedoms Park is beautifully landscaped and home to monuments to heroes of various wars in our nation's history.
RECOMMENDED RESTAURANT
O'Neal's Country Buffet
558 W Base St, Madison, FL 32340-2062
Tel:  850-973-6400
Great southern cooking.  Click on link to learn more.
---
---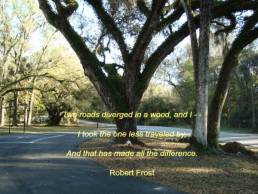 Over 65,000 followers can't be wrong. Learn about off the beaten path Old Florida, historic towns, attractions,  festivals, scenic drives and more.
Like Us On Facebook
Return From Madison Florida To Florida Towns
Return To Florida Backroads Travel Home