NAPLES,  FLORIDA

Updated December 8, 2020
I lived in Naples for several years, and could dedicate an entire website to nothing but the town and its delights.  Maybe I will at some time in the future.
It's a special town with an interesting blend of history and modernity.
---
HISTORY OF NAPLES, FLORIDA
---
If you are bored by history, click here to go directly to Naples, Florida today.
Naples history, at least in the modern era, began when Naples Florida was founded during the late 1880s by General John Stuart Williams and Walter N. Haldeman.

Williams was a former Confederate general known as John "Cerro Gordo" Williams for his exploits in the Mexican War.
He also served with distinction in the Civil War, and became a United States senator from Kentucky after the war.
Walter Haldeman was publisher of the Louisville Courier-Journal, an influential newspaper that was founded in 1868 and is still active in 2020.
The name Naples caught on when early promoters described the bay as "surpassing the bay in Naples, Italy".
In the late nineteenth century, magazine and newspaper stories around the country featured many stories about Naples Florida.
These stories told about Naples history of balmy climate and abundant fishing and hunting. People began to hear about the little town.
Naples began to develop a decent tourist trade.  Williams and Haldeman formed The Naples Company, and built the Naples Hotel and a pier in the Gulf of Mexico.
These were the first significant structures in Naples history.
Some of these buildings, along with the pier, still exist and are the focal point of Old Naples, a beautiful historic neighborhood loved by residents and tourists alike.
The Naples Company struggled financially and finally went broke. It continued on in modest style under Haldeman's management.
Haldeman built several cottages, and many of the early guests were friends or employees of Haldeman. Naples was a remote location in those days, but the fantastic hunting and fishing put it on the map.
Henry Watterson, editor of the Louisville Courier-Journal, wrote in 1906:
"Naples is not a resort, but to the fisher and the hunter, Naples is virgin; the forests and the jungles are scarce trodden, the waters, as it were, untouched. Fancy people condemned to live on venison and bronzed wild turkey, pompano and sure enough oysters - and such turkeys! And such oysters!"
Naples was accessible only by boat in those days, and the town remained a remote winter retreat for rich northerners until the train came to town in 1927.
This was the year before Barron Collier helped finance and push through the remaining link of the Tamiami Trail that connected Tampa with Miami.
The dredge that was used to help build the trail can still be seen at Collier-Seminole State Park 17 miles east of Naples on the Tamiami Trail.
After World War Two, Naples Florida began to boom. Aqualane Shores was dredged out of the mangrove swamps just south of downtown and many waterfront lots were created.
Aqualane Shores led the way for other upscale residential developments like Port Royal and The Moorings.
In 1959 the voters of Collier County decided to move the county seat from Everglades City to East Naples.
The following year, 1960, saw Hurricane Donna with winds of 150 mph. The eye passed over Naples, Florida. No lives were lost, but there was massive destruction including the loss of the Naples Pier.
Growth since Donna has been steady, and Collier County was the fastest growing county in the U.S. for many years.
Naples and surrounding Collier County now have more than 80 golf courses, many of them in gated communities.
The area has done a good job preserving and honoring its history.
Near the restored historic Naples Pier is Palm Cottage, Naples oldest house built in 1895. Guided tours are offered in the winter season.
Other historic buildings include the Naples Commissary Building in Olde Naples, dating back to 1903, and the renovated Naples Depot that dates back to 1927.
The depot displays a caboose and other railroad memorabilia. It is also the location of one of Naples many annual automobile shows.
Naples history buffs will also find much of interest at the Collier County Museum, which houses a permanent collection from Prehistoric times through to the present day.

The focus of present day life in Naples are the two historic business districts: Fifth Avenue South and Third Street. 

---
OLD NAPLES IS THE NAME OF THE HISTORIC DISTRICT
Great restaurants and shops abound in both districts, which are in the heart of what is known as Old Naples.
Downtown Naples and Old Naples feature many art shows and classic car shows in the season.
Cambier Park is a local treasure in the heart of the city that has free movies every Saturday evening in season, and free band concerts every Sunday afternoon.
Free concerts are also held in the summers at the Naples Beach Hotel and Golf Club.
Downtown Naples also features the Sugden Theater, a community showcase for live plays, and the Norris Center, a smaller venue at Cambier Park for plays and small musical events.
Von Liebig Art Center is on the northwest corner of Cambier Park. It features wonderful art exhibits all year long.
The Pelican Bay development just north of town features the Philharmonic Center For The Arts completed in 1989 at a cost of almost $20 million.

The "Phil", as locals call it, has a full program of music, dance and theater. Many traveling art exhibits also stop at the adjacent art museum.
Nature lovers will enjoy visiting the Everglades, whose nearest entrance is at Everglades City. You can explore the Everglades on foot or by canoe or airboat.
You can even ride in a swamp buggy. Guided tours in these uniquely Naples machines are offered by Everglades Island Airboat Tours.

NAPLES, FLORIDA ATTRACTIONS & THINGS TO DO
Naples Botanical Garden.
Corner of Bayshore Drive and Thomasson Drive. 170 acres that were renovated and expanded in late 2009. One of the most unusual Florida tourist attractions. You will see 7,633 different kinds of plants, 1,000 different kinds of orchids and thousands of fruit, palm and other tropical trees. Open daily 9 a.m. to 5 p.m., Admission for Adults $ 9.95, children 4-14 $ 4.95. 239-643-7275

Tin City Waterfront Marketplace.
U.S. 41 at Goodlette Road on the Gordon River. This is more than a shopping venue. It is part of Naples history. The setting recalls Naples's nautical past, since the buildings were once part of a working waterfront in a typical little Florida fishing village. Tin City's quaint boardwalks, tin-topped building and bayfront shops and eateries overlook the working docks of Naples Bay. A couple of tour boats operate out of Tin City.
This is about as laid back as it gets in Naples, and is one of the best known Naples Florida tourist attractions. 239-262-4200
Naples Trolley Tours.
Located at Tin City, this is a picturesque method of seeing the sights that were common in Naples 100 years ago and is still one of the city's most popular forms of public transportation. This is a fun and educational way to see Naples. The tour is narrated and covers over 100 local features of interest. 1-800-592-0848.

Naples Zoo at Caribbean Gardens.
1590 Goodlette Rd Naples Florida 34102. Located just south of Golden Gate Parkway. Tucked into quiet Naples, you may hear the laugh of hyenas, the chattering of monkeys, or the deep roar of lions. This is a nationally accredited zoo, and considered to be one of the finest in the State of Florida. You will get to cruise on a guided boat tour past unique monkey islands. Naples Zoo has been voted "Best Place for Kids" by several publications, and is one of the most popular Florida tourist attractions. 239-262-5409.
The Naples area also has dozens of parks and wildlife preserves, and a world class botanical garden.
The town has done a great job of preserving its historic residences and commercial buildings. Check out Palm Cottage, maybe the oldest building in Naples.
ALL ABOUT OLD NAPLES
The neighborhood known as Old Naples within the City of Naples, Florida does not have a precise definition, but I'll give it a shot here.

I always think of the northwestern corner of Old Naples to be the Naples Beach Hotel and Golf Club.  This was one of the earliest hotels in modern Naples, and is still a great place to stay. The locals love it for drinks at sunset.
The southern limit of Old Naples are the neighborhoods south of 14th Avenue South.
Learn more about Old Naples, Florida

---
INFORMATION ABOUT NAPLES, FLORIDA
---
---
---
Want something more private and homelike than a hotel?  Take a look at private homes for rent on the Vacation Rentals by Owner website.
---
HOW TO FIND NAPLES FLORIDA
Naples is in the far southwestern corner of the state at the intersection of US-41 and SR-84. These were once the main north and south, east and west routes, but have been supplemented in recent years by I-75.  It doesn't matter;  traffic congestion is a way of life in popular Naples, especially during the winter.
---
---
---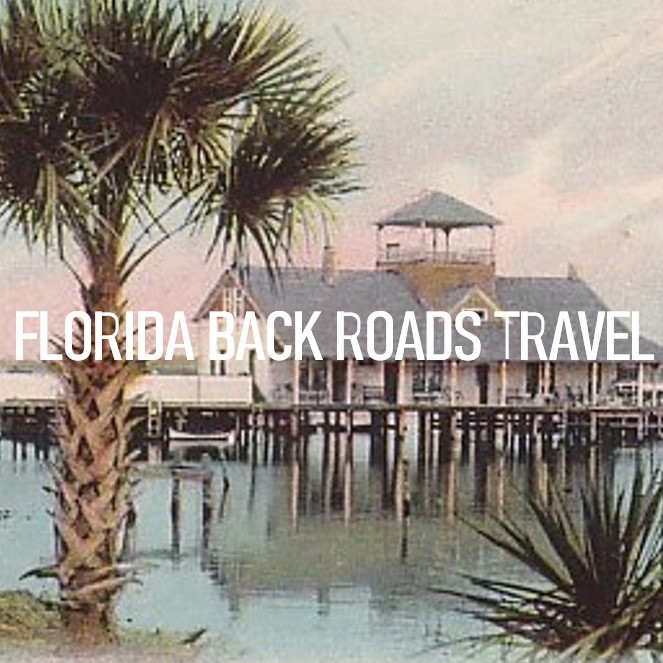 Our Facebook page has more than 103,018 followers who love off the beaten path Florida: towns, tourist attractions, maps, lodging, food, festivals, scenic road trips, day trips, history, culture, nostalgia, and more. 
Take a look. If you enjoy what you see, please give us a like.
---
---
20201208-4-51-GI83.1