FLAME KABOB
7536 Dr Phillips Blvd
Orlando, FL 32819
Tel:  407-966-2236

Flame Kabob has become my go to place in Orlando when I have a craving for Mediterranean food.

I have never been disappointed when the urge overcomes me to partake of kafta kabob, shish tawook, fried kibbeh or any other of dozens of favorites.
The restaurant is in a small building that is part of a Publix shopping center just north of Sand Lake Road (restaurant row) on Dr. Phillips Boulevard.
It is next door to a Subway sandwich shop, but the food at Flame Kabob bears no resemblance to the fast food sandwiches (although they have sandwiches, too). 
The interior consists of one moderately sized dining room with several booths and tables.  Fine upholstery and linen tablecloths set this place apart from its fast food rivals.  And the food is as good as it gets, at least in my experience.  
Appetizers include Mediterranean favorites like falafel, hummous, baba ghannouge, grape leaves, ful madammas, mazza, labneh, friedk ibbeh and fatayer spinach.
Entrees are just as delightful, with kafta kabab, shish tawook, shish kabab, gyros, chicken shwarama, meat shwawarma. leg of lamb, lamb couscous, chicken couscous and vegetarian couscous.  They also have musakkaa and lamb chops and a large selection of salads.  Their red snapper and grilled salmon is also delicious.
The family that runs this restaurant also owns Jerusalem Restaurant on Vineland Road in the Kissimmee area out near Walt Disney World.  Another great place for Mediterranean food.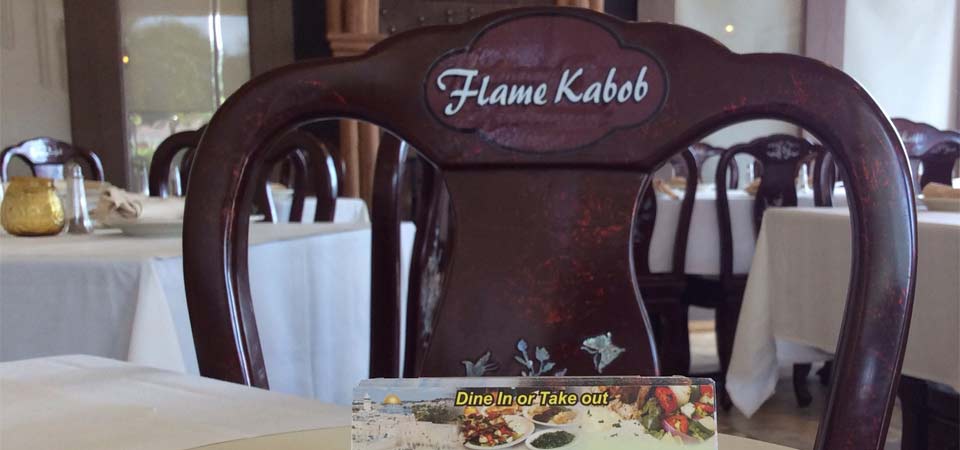 For the dessert fan, you will enjoy their baklava, knafeh nabulsia, kataifi, basbusa and rice pudding.
Dining is inside or outside under a canopied patio.  No alcohol is served, but a variety of drinks are provided including ice tea.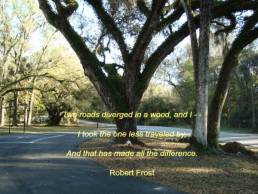 Over 65,000 followers can't be wrong. Learn about off the beaten path Old Florida, historic towns, attractions,  festivals, scenic drives and more.
Like Us On Facebook