Florida Authors And Their Books

Florida authors and their books have been a passion of mine since I first moved to Florida.

Their vivid stories with Florida settings have made my Florida backroads travel more interesting and enjoyable.

I have a pretty fair collection of Florida novels, Florida history books, and a lot of interesting trivia and history that I kind of lump into the category "Floridiana".
Every time I walk on the beach I notice that most folks sitting in their beach chairs are reading a book.
I don't get close enough to examine titles, but I would bet that quite a few are books about Florida by famous authors.
Florida can even claim Ernest Hemingway because he wrote one book - "To Have and Have Not" - with a Key West setting.
There is a special thrill in reading a book that is set in the same place where you are reading it.
It's great to have a drink in Sloppy Joe's and picture Hemingway at the bar like he was back in the day.
For example, Pat Frank used Mount Dora as the setting for his fictional town of Fort Repose in his classic apocalyptic novel "Alas Babylon".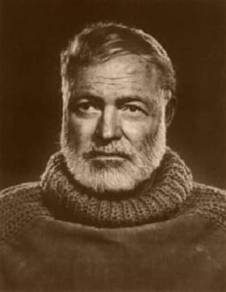 Ernest Hemingway
No list compiled by me or anybody else could possibly be complete. There are just too many Florida writers for a little website like mine to include them all.
So I will start with just a few authors I know something about.

A gifted writer can paint a picture of a place in words so that it becomes very clear to the reader.
Among the most gifted of American authors was John D. MacDonald, shown below working at his trusty old typewriter.
He created most of his work from his home on Siesta Key near Sarasota.
Many of his books were made into movies, including two versions of "Cape Fear".
In addition to many bestsellers like "Condominium" and "Barrier Island", MacDonald was the creator of Travis McGee, the "salvage consultant" who lived aboard his houseboat, "The Busted Flush", at Slip F-15, Bahia Mar, Fort Lauderdale.
McGee was featured in 21 novels and inspired the more modern heroes of authors Randy Wayne White, Tim Dorsey and James Hall.

I have tried to limit my list to authors who have written books set partly or entirely in Florida. That's to enhance your Florida backroads travel experiences.
Each of the following authors has created clear story portraits that capture a bit of Florida in their life and times.

Here Are Some Favorite Florida Authors
---
---
---
---
---
---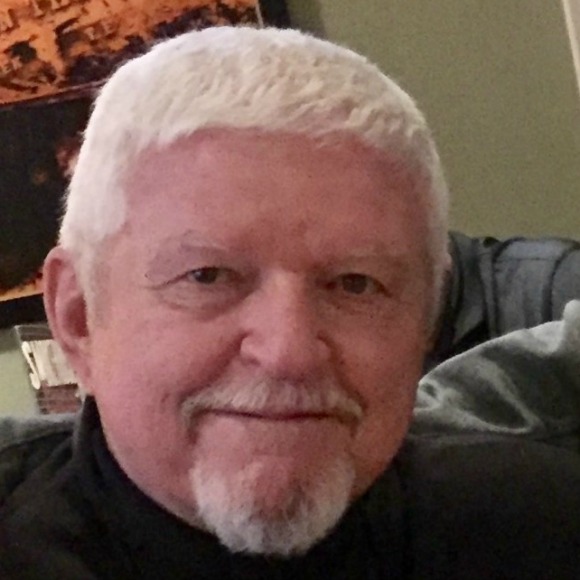 ---
---

WEBSITE AUTHOR

Mike Miller has lived in Florida since 1960. He graduated as a civil engineer from the University of Florida and has lived and worked in most areas of the state.  He has a love of Old Florida that is reflected in the pages of this website. Mike is the author of 16 separate Florida travel books that can be previewed or purchased at Amazon.
Mike has logged more than 2,000,000 miles in a variety of vehicles on the Florida back roads
---
Return To Florida Backroads Travel Home