FLORIDA SMALL INNS
Small inns, motels and hotels are often the most rewarding and economical way to enjoy the delights that Florida has to offer.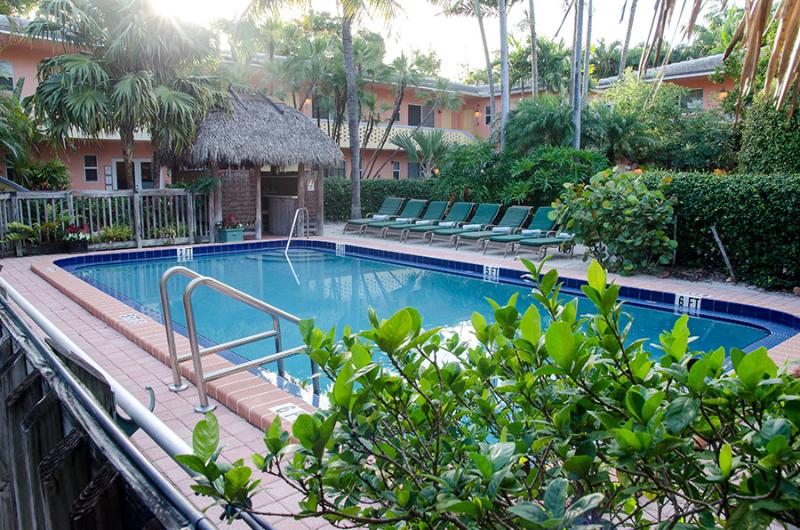 Quite often you will feel like a member of the family because many of these places are family owned.  Being locals themselves, the owners of these small places know the best restaurants, attractions and shopping to help make your vacation or even a brief stay a success.
Since they own the place and often live there, they also make sure that maintenance is not overlooked and that the place is clean.
Many of us are afraid to stay in a place that is unknown to us. With big chains we have come to expect a certain level of comfort and cleanliness. This is not always the case with the smaller privately owned places.
TripAdvisor is one of the sources that can be used to check these places out, but it's not foolproof.  One or two bad reviews can scare you away and glowing reviews from the owners and their friends can make the place look better than it is.
The places you will learn about on the Florida Backroads Travel website have been vetted either by me, my friends or a trusted organization and will not disappoint you.
Some Small Inns You Will Enjoy
Here are some of these small inns:
Camelot Beach Resort
603 Mandalay Avenue
Clearwater Beach, Florida 33767
727‑467‑4310

Clearwater Beach has beautiful beaches. TripAdvisor voted the beach No. 1 of 25 best beaches in the United States. The beach area is a relaxed world of its own, yet only minutes from downtown Clearwater and its many attractions.
Read More About Camelot Beach Resort
---
Crane's Beach House Boutique Hotel & Luxury Villas
82 Gleason Street
Delray Beach, Florida 33483
561‑278‑1700

Delray Beach is one of the nicest communities on Floridaʹs Gold Coast. Itʹs beautiful white sand beaches are uncrowded and framed by hundreds of tropical palms. There are no condominiums for several blocks north and south of Atlantic Avenue because the highway is so close to the ocean. The entire area is an oceanfront park along the beach.
Read More About Crane's Beach House
---
Magnolia Plantation
309 S.E. 7th Street
Gainesville, Florida 32601
352-375-6653

This totally renovated bed and breakfast inn includes several rooms along with secluded cottages.  It is in the heart of downtown Gainesville and close to many shops and restaurants and is a brief hop to the University of Florida.
Read More About Magnolia Plantation
---
Steinhatchee River Inn
1111 Riverside Drive SE
P.O. Box 828
Steinhatchee, Florida 32359
352-498-4049
This is an older inn that has all suites on the Steinhatchee River in the small fishing village of the same name on the Florida Gulf coast.  The inn is clean and well maintained and has a swimming pool and all the modern amenities.
Read More About Steinhatchee River Inn
---
Tuckaway Shores Oceanfront Resort
1441 S. Miramar Avenue (State Road A1A)
Indialantic, Florida 32903
321‑723‑3355

Indialantic is a small community on the Atlantic Ocean across the Intracoastal Waterway from Melbourne. Tuckaway Shores is directly on the beach, one of the best beaches in Florida. The white sand stretches for miles north and south of the resort. The beach along this coast is blessedly free from the massive skyscrapers you will see in most other parts of Florida.
Read More About Tuckaway Shores
---
River Palm Cottages & Fish Camp
2325 NE Indian River Drive
Jensen Beach, FL 34957
772‑334‑0401
Jensen Beach is a small community on the west bank of the Indian River Lagoon that separates Hutchinson Island, a barrier island, from the Atlantic Ocean. This is salt water country, and a great location for one of the most unusual Florida fish camps.
Read More About River Palm Cottages
---
Lakeside Inn
100 Alexander Street
Mount Dora, Florida 32757
352‑383‑4101
This historic hotel has been in business since 1883. It is on the east shore of Lake Dora in the heart of downtown Mount Dora with all of its shops, restaurants and other attractions. It is a favorite spot to watch sunsets for locals and tourists alike.
---
Whippoorwill Sportsmanʹs Lodge
3129 Cookʹs Landing Road
Quincy, Florida
850‑875‑2605
This secluded camp is on the north shore of Lake Talquin, a large lake managed by the State of Florida and known for its fine fishing. Speckled perch and bass are favorite catches in this lake.
Read More About Whippoorwill Sportsman's Lodge
---
The Caribbean Court Boutique Hotel
1601 South Ocean Drive
Vero Beach, Florida 32963
772-231-7211
Vero Beach is an upscale community that straddles the Intracoastal Waterway and has neighborhoods on both the mainland and beach sides. Caribbean Court is on the barrier island that divides the ocean from the waterway.
Read More About The Caribbean Court
---
The Driftwood Resort
3150 Ocean Drive
Vero Beach, Florida 32963
772-231-0550
The first two buildings of the historic Driftwood Inn and Restaurant were completed in 1937.  Waldo Sexton was the eccentric genius who created this masterpiece from weathered wood he found on the beach.  Sexton was an early pioneer in the development of Vero Beach.  The buildings, directly on the Atlantic Ocean, were originally Waldo's home.
Read More About The Driftwood Resort
---
Webster Country Cottages
12603 SR 471
Webster, Florida 33597
352-569-1028
Webster is a small central Florida town famous for its flea markets., open only on Mondays, and one of the largest in the United States.  Many people like to come to Webster Country Cottages on Sunday night to go to the flea markets on Monday.
The gated property is on a small and peaceful ranch in the Florida wilderness.  The inn features 3 cottages and has all of the modern conveniences.
Read More About Webster Country Cottages
---
Welaka Lodge & Resort
1001 Front Street
Welaka, FL 32193
386‑467‑7171
As fish camps go, this fish camp, lodge and RV park is a Ritz Carlton. You also have to love a place whose home page quotes Florida literary icon Marjorie Kinnan Rawlings:
If I could have, to hold forever, one brief place and time of beauty, I think I might choose the night on that high lonely bank above the St. Johns river.
Read More About Welaka Lodge & Resort
---
POPULAR ROAD TRIPS
ON FLORIDA BACKROADS TRAVEL
---
---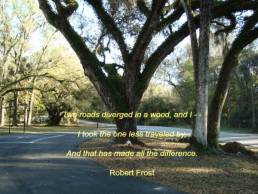 Over 62,000 followers can't be wrong. Learn about off the beaten path Old Florida, historic towns, attractions,  festivals, scenic drives and more.
Like Us On Facebook
---
Return to Florida Backroads Travel Home