FLORIDA TOURIST ATTRACTIONS

Florida tourist attractions are just about everywhere you travel in the state.  
Nobody knows for sure how many of these attractions exist in the State of Florida.
I would guess at least one thousand, maybe more.

The early tourist attractions were located close to the main highways, and survived by snagging vacationing northern tourists on their way around the Sunshine State.
They also had a steady flow of Florida families that carried them through the slow season in the summer months when school was out.
There is no way anyone could see all of these Florida tourist attractions in a lifetime. In my long life in Florida, many tourist attractions have thrived, faded and disappeared.
Many of these lost attractions were gone before I could see them even once or twice.
Ever heard of Circus World, Splendid China, Masterpiece Theater, Rainbow Springs, Marco Polo Park and Six Gun Territory?
They were all famous Florida tourist attractions in their heyday, and now they are all gone. They were once one of the Florida things to do when visiting the state.
The coming of the Interstate Highways, Walt Disney World and Universal Studios was just too much for many of these old Florida tourist attractions to survive.
My Favorite Florida Tourist Attractions
My favorite Florida attractions include small amusement parks, zoos, museums, state parks and oddities. I've also thrown in a few of the big ones like Walt Disney World, Universal Studios and Seaworld for good measure.
Babcock Wilderness Adventures,
8000 State Road 31, Punta Gorda, Florida 33982. Tel:800-500-5583.
Beaches.  Florida has some of the best in the world.
Big Cypress Loop Road & Lucky's Place,
Halfway between Naples and Miami on Tamiami Trail (US-41). They are closed to the public during photo shoots. Call first to make sure they are open 239-695-2550.
Bok Tower Gardens,
1151 Tower Blvd., Lake Wales, Florida 33853. Tel:863-676-1408.
Brevard Zoo,
8225 N Wickham Rd, Melbourne, Florida 32940. Tel:321-254-3002.
Cable Junction Zipline Adventures,
8010 Timber Trail, Sanderson, FL 32807. Tel:904-275-4546.
Cassadaga-Mediums and Healers,
1325 Stevens St., Cassadaga, FL 32706. Tel: 386-228-3171
Central Florida Tourist Attractions that were here before Walt Disney World and are still operating.
Coral Castle,
28655 South Dixie Highway, Homestead, Florida 33033. Tel:305-248-6345.
Crystal River Swim With Manatees,
Crystal River, Florida
Dali Museum,
1000 Third Street South, St. Petersburg, Florida 33701. Tel: 727-823-3767.
Dinosaur World,
5145 Harvey Tew Road, Plant City, Florida 33565. Tel: 813-717-9865.
Edison and Ford Winter Estates,
2350 McGregor Blvd., Fort Myers, FL 33901. Tel:239-334-7419.
Florida Aquarium,
701 Channelside Drive, Tampa, Florida 33602. Tel: 813-273-4000.
Florida Citrus Tower,
141 North Highway US-27, Clermont, Florida 34711. Tel: 352-394-4061.
Florida Festivals 
There are numerous Florida events that take place on an annual schedule. In addition to Florida's many art and music festivals, there are great boating and sporting events, and fun festivals that don't quite fit into any neat category.
Florida Heritage Sites.
These are 1,300 historic and culturally significant sites scattered all over the state. There is something for everyone on this list at Florida Backroads Travel.com.
Florida Museum of Natural History,
University of Florida Cultural Plaza, SW 34th Street and Hull Road, PO Box 112710, Gainesville, Florida 32611-2710. Tel:352-846-2000.
Fort Gates Ferry,
229 Fort Gates Ferry Rd, Crescent City, Florida 32112. Tel:386-467-2411.
Fruit And Spice Park,
24801 SW 187 Avenue, Homestead, Florida 33031. Tel: 305-247-5727.
Gatorland,
14501 South Orange Blossom Trail, Orlando, Florida 32837. 1-800-393-5297.
Ginnie Springs Outdoors,
7300 N.E. Ginnie Springs Road, High Springs, FL 32643. Tel:386-454-7188.
Hemingway Home,
907 Whitehead Street, Key West, FL 33040. Tel: 305-294-1136.
Jacksonville Zoo,
370 Zoo Parkway, Jacksonville, FL 32218. Tel: 904-757-4463.
Jungle Island,
1111 Parrot Jungle Trail, Miami, Florida 33132. Tel:305-400-7000.
Jungle Queen Riverboat,
801 Seabreeze Blvd., Fort Lauderdale, Florida 33316. Tel:954-462-5596.
Key West Aquarium,
1 Whitehead Street (Mallory Square), Key West, Florida 33040. Tel: 305-296-2051.

Leu Gardens,
1920 North Forest Avenue, Orlando, FL 32803. Tel: 407-246-2620.
Lighthouses,
Florida has many that can be visited by car.
2003 Lion Country Safari Road, Loxahatchee, FL 33470. Tel: 561-793-1084.
Marineland Florida,
9600 Oceanshore Blvd., St. Augustine, Florida 32080. Tel:904-471-1111.
Miami Marine Stadium,
Rickenbacker Causeway, Virginia Key, Miami, Florida.
Mill Creek Farm Retirement Home For Horses,
20307 NW County Road 235-A, Alachua, Florida 32616. Tel: 386-462-1001.
Morikami Museum and Japanese Gardens,
4000 Morikami Park Road, Delray Beach, Florida 33446. Tel: 561-495-0233.
Naples Zoo at Caribbean Gardens,
1590 Goodlette Frank Rd, Naples, FL 34102. Tel: 239-262-5409.
National Naval Aviation Museum,
1750 Radford Blvd., Suite C, Naval Air Station Pensacola, FL 32508. Tel:850-452-3604.
Orange County Regional History Center.
65 East Central Boulevard, Orlando, Florida 32801. Tel: 407-836-8500.
Orlando Significant Tree Tour.  
Various City Parks.
Ponce de Leon Inlet Lighthouse
4931 S. Peninsula Dr., Ponce Inlet, FL 32127, Tel: 386-761-1821
Princess Place Preserve,
2500 Princess Place Rd., Palm Coast, Florida 32137
Robert Is Here,
19200 SW 344th St., Homestead, FL 33034. Tel: 305-246-1592
Sea Turtles on Florida Beaches,
Nesting season is from May to October and the turtles nest on beaches in every region of the state.
Solomon's Castle, 
4533 Solomon Rd., Ona, FL 33865. Tel: 863-494-6077
Spook Hill,

5th St, Lake Wales, FL 33853
St. Augustine Alligator Farm,
999 Anastasia Blvd., St. Augustine, FL 32080.  Tel: 904-824-3337.
Theatre Of The Sea,
Mile Marker 84.5, Islamorada, Florida. Tel: 305-664-2431.
The Ancient Spanish Monastery
16711 W. Dixie Hwy, North Miami Beach, FL 33160. Tel: 305-945-1461.
The Dolphin Connection,
Hawk's Cay Resort,61 Hawk's Cay Boulevard, Duck Key, FL 33050. Tel: 1-888-814-9154.
12200 San Servando Avenue
North Port, Florida 34287. Tel: 941-426-1692
Webster Flea Markets,
516 NW Third Street, Webster, Florida 33596.  Tel: 352-793-9877

Weeki Wachee Springs,
6131 Commercial Way, Weeki Wachee, Florida 34646. Tel:352-592-5656.
Winter Park Scenic Boat Tour,
312 East Morse Blvd, Winter Park, Florida 32789
Tel: 407-644-4056

The following admission fees for the Florida tourist attractions featured on Florida Backroads Travel are updated annually.  They are provided to help you plan your Florida family vacation.

Some attractions have other ticket combinations available for special events and groups. You should call the attraction for current information.
---
---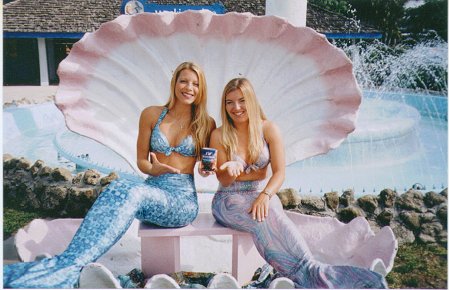 Mermaids at Weeki Wachee Sprngs, Florida
---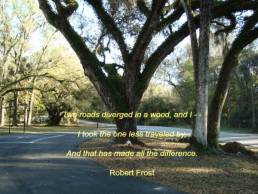 Over 67,000 followers can't be wrong. Learn about off the beaten path Old Florida, historic towns, attractions,  festivals, scenic drives and more.
Like Us On Facebook
---
20181005