Florida County Map
A Florida History Lesson

A Florida county map is a lesson in Florida history. 
One can see how Florida evolved by studying the dates of formation of its counties.
When Florida became a United States territory in 1821, there were only two counties:  Escambia County to the west on the Gulf of Mexico and St. Johns County to the east on the Atlantic Ocean.
Pensacola is the principal city in Escambia County and St. Augustine is the major city in St. Johns. These old Spanish settlements are the oldest cities in America.
St. Augustine is the oldest continuously occupied city in America.
From these two parent counties, the 67 counties of today evolved.  The Florida county map below is courtesy of Digital Map Store.
Here is a Florida County map that shows the counties and the major highways, courtesy of the Florida Department of Motor Vehicles.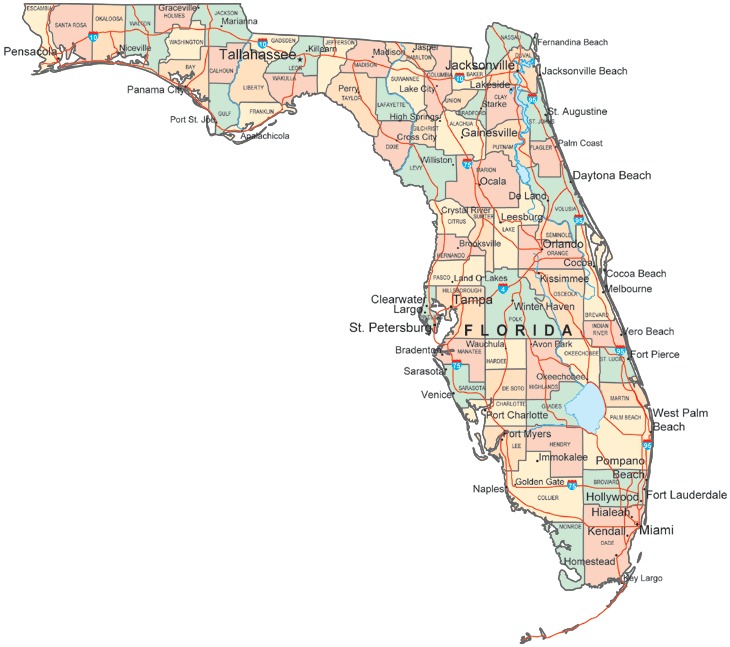 ---
Links to the websites of all of Florida's 67 counties are available by going to the Florida Association of Counties website.

---
You can have fun zooming in and out and seeing what was Florida back in the day buy using this 1927 Florida Road Map.
---
---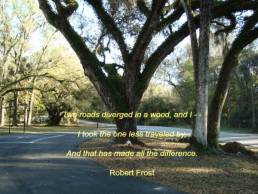 Over 65,000 followers can't be wrong. Learn about off the beaten path Old Florida, historic towns, attractions,  festivals, scenic drives and more.
Like Us On Facebook
Return From Florida County Map to Florida Maps
Return To Florida Backroads Travel Home