Florida Festivals
Art, Music and Other Events

Florida festivals celebrate the art, music and culture of the state.
With a population of almost 20,000,000 and a geographic and cultural diversity unlike any other state, there is always something going on that you will enjoy.
You will enjoy not only the art, music and sports, but you will enjoy the people watching.
Some events celebrate the southern culture, especially in north and central Florida.
Other activities feature Latino or African American music, art and culture. Whatever your interests, you can find it in one of our festivals.
Florida Backroads Travel will tell you about:
Florida Major Annual Events
Annual Sopchoppy Worm Gruntin Festival
In addition to regional art and music festivals described below, Florida also has numerous annual events that usually incorporate something unique to Florida as well as art, craft and music components.
Learn more about these Florida Annual Events.
Florida Music Festivals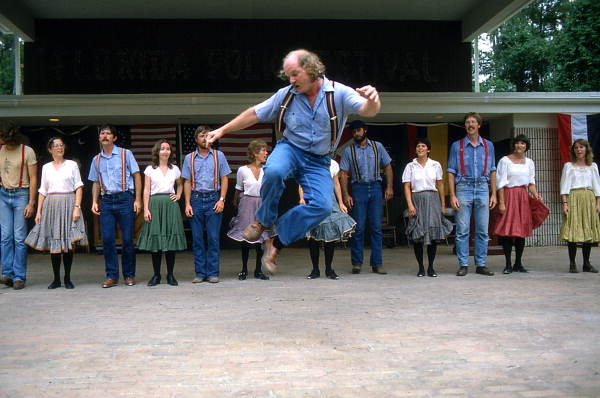 Cloggers at the Florida Folk Festival
Florida music festivals and concerts take place all year long. We feature bluegrass and folk music events on this website, but there are many other types of music being performed all over the state at any given time. We think that folk and bluegrass are more typical of rural Florida that is celebrated in the pages of Florida Backroads Travel.

The Florida Folk Festival is the grandaddy of all Florida music festivals. It has been celebrated for more than 50 years, and takes place every year on Memorial Day weekend at Stephen Foster State Park in White Springs way up in North Central Florida.

Many other Florida music festivals are held in most of the state's geographical reasons during the year.

Here are some Florida music events arranged by region of the state:

---
---
Florida Art and Craft Festivals

Outside art festivals normally take place in the cooler Florida months ranging from October through March. The rest of the year is so hot it's hard to enjoy outside activity. There are exceptions, of course, but that's the general rule.

Many of these Florida festivals and events go back many years to the days before the state's tremendous population explosion of the recent 40 or 50 years. They are part of Old Florida. Most of these festivals can be incorporated into one of many suggested Florida day trips and one tank trips.

Here are some Florida art festivals arranged by region of the state:

---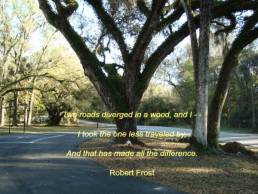 Over 60,000 followers can't be wrong. Learn about off the beaten path Old Florida, historic towns, attractions,  festivals, scenic drives and more.
Like Us On Facebook
Return From Florida Festivals To Florida Culture
Return To Florida Backroads Travel Home