FLORIDA STATEWIDE ROAD MAPS

Updated March 22, 2021
Florida Road Maps are fun and make travel more enjoyable even in this modern age of GPS and smart phone apps.
You can choose a free Florida road map from the 9 featured on this web page.
The State of Florida map below is from VisitFlorida.com, an official State of Florida website.  It is a map that you can print out at home or use on this website with its zoom buttons. 

Just click on the map image below for all PDF features, including zoom buttons in the lower right hand corner.

---
The others are maps of the 8 individual regions of Florida and can be viewed on your computer or smart phone screen.  These maps are actually screen shots from the larger statewide map above.
These regional maps are also printable by clicking on the map and converting the map image to a PDF. 
---
---
---
---
---
---
---
---
---
I also like to have a good map of Florida in my car.  It is essential to enjoying your travels in the Sunshine State.
The map I personally use is the latest "Florida Atlas & Gazatteer" published by DeLorme. 
The one I'm currently using is the tenth edition, copyrighted 2012, and is available from Amazon.com, Books A Million, Barnes & Noble and other book stores. New editions come out every few years.

This map divides the state into more than 100 grid pages and gets right down to the details of dirt roads and hiking trails.
It also includes information on campgrounds, attractions, historic sites & museums, cemeteries, recreation areas.
You can also find bike trails, freshwater fishing sites & boat launches, canoe trips or scenic drives, golf courses and other sites of interest.
Florida County Maps Also Available
We also have a Florida County Map Web Page that shows all 67 of our counties with links to highly detailed FDOT maps.
You will enjoy playing with our collection of Vintage Florida Road Maps.  The maps are arranged by year.  Some of them are interactive.
---
---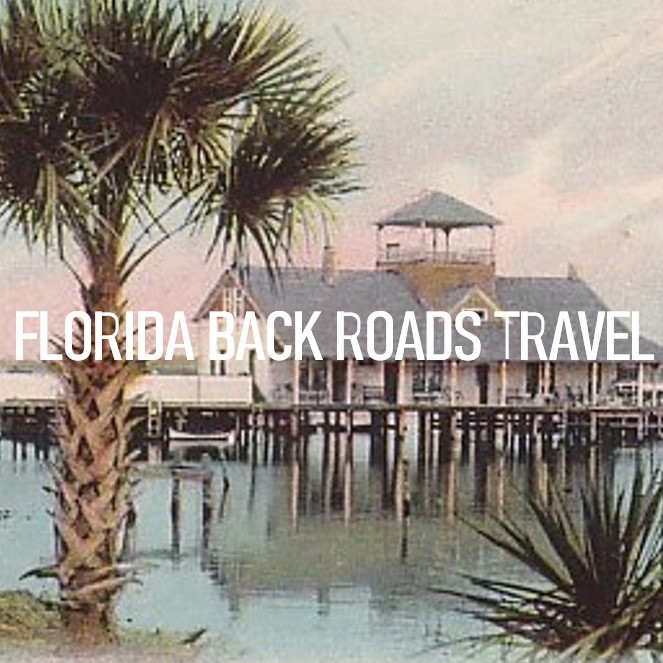 Our Facebook page has more than 105,343 followers who love off the beaten path Florida: towns, tourist attractions, maps, lodging, food, festivals, scenic road trips, day trips, history, culture, nostalgia, and more. 
Take a look. If you enjoy what you see, please give us a like.
---
---
Florida Back Roads Travel is not affiliated with or endorsed by Backroads, a California-based tour operator which arranges and conducts travel programs throughout the world.
By Mike Miller, Copyright 2009-2021 Florida-Back-Roads-Travel.com