BEST TOWNS AND CITIES IN FLORIDA

July 28, 2021
Some of the best towns and cities in Florida are ones you may never have heard of. This page tells you about a lot of Florida places, large and small, that can be good places to visit or live.
You will learn all about these places on our website whether you are looking for fun, culture, shopping, dining, a place to settle down or just a Florida getaway.
We include a brief history of every place because we think it's fun to know about the places you visit.  We also provide local and regional maps so you can see where each town, city, and county is located.
No single website can explore this many towns in depth, so we will focus initially on those towns we know something about.  Again, this is strictly our opinion of some of the best towns in Florida.

Here are the 189 towns and cities currently on our website as of September 20, 2020.
---
TOWNS BY ALPHABETIC ORDER
---
---
---
---
---
---
---
---
---
---
---
SPECIAL FEATURES
Florida Towns at the End of the Road
Old Florida Working Waterfront Towns
Old Florida Towns on the St Johns River
Old Florida Places on the Suwannee River
Old Florida Towns on the Indian River Lagoon

Old Florida Towns on the Forgotten Coast
Old Florida Towns on Scenic 17
Old Florida Towns on State Road 44
Old Florida Towns on US-41 Georgia to Tampa
Old Florida Towns on SRA1A and US1 Fernandina Beach to Key West
Old Florida Towns on US-17 Georgia to Punta Gorda
Old Florida Towns US-27 Georgia to Miami
Old Florida Towns on State Road 60
Old Florida Towns on State Road 70
Old Florida Towns on State Road 80
Maytown Road from Osteen to Oak Hill
Ghost Towns were once thriving places whose bones now bake quietly in the hot Florida sun.
Florida Main Street Program  has rejuvenated many small old Florida towns.  These are typically small towns that have worked with the State of Florida to rejuvenate their downtown districts.
Florida League of Cities website is also a great resource.
The 10 Safest Cities in Florida
Alachua County Florida Towns and Cities
SPECIAL FEATURE:  Lot Sales Towns
These are typically very large developments of platted lots that were sold in mail order campaigns and aggressive on site sales programs.  Here are some we know about:  
Beverly Hills, Canaveral Groves, Cape Coral, Citrus Springs, Deltona, Florida Shores, Golden Gate Estates, Indian Lake Estates, Lehigh Acres, Marco Island, North Port, Palm Coast, Port LaBelle, Port St. John, Port Malabar (Palm Bay), Port St. Lucie, Port Charlotte, Ridge Manor, Rotonda West, Silver Springs Shores, Spring Hill, St. Augustine Shores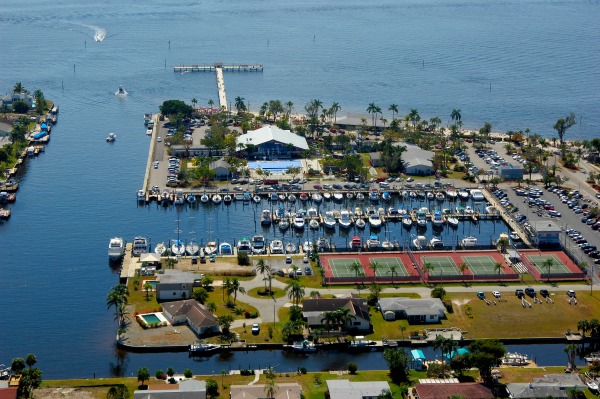 Cape Coral
---
---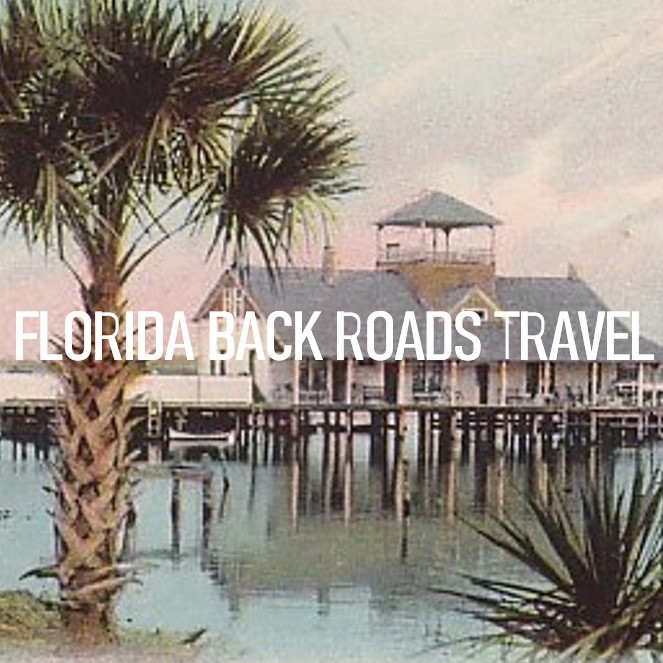 Our Facebook page has more than 111,287 followers who love off the beaten path Florida: towns, tourist attractions, maps, lodging, food, festivals, scenic road trips, day trips, history, culture, nostalgia, and more. 
Take a look. If you enjoy what you see, please give us a like.
---
---
Florida Back Roads Travel is not affiliated with or endorsed by Backroads, a California-based tour operator which arranges and conducts travel programs throughout the world.
By Mike Miller, Copyright 2009-2021 Florida-Back-Roads-Travel.com