MIAMI & FLORIDA KEYS DAY TRIPS

The Miami Florida day trips and one tank trips described on this website are all within 100 miles of metro Miami-Dade County.
We figure that the average car can go at least 250 miles on one tank of gas. Some, like a Honda Accord or Civic can go even further.
These Miami Florida day trips can be made with room to spare to allow some exploring along the way to and from your destination.
Here are some things to do and places to see within 100 miles of Miami.
The map below shows you some of the major cities and places within 100 miles of Miami.
---
Recommended Miami Florida Day Trips
Alabama Jack's is an Old Florida ramshackle bar and grill on the water.  It's on Card Sound Road on the way to Key Largo.
Bahia Honda State Park is a great place to camp for the night or enjoy the day at a great beach.
Barnacle Historic State Park in Coconut Grove has a historic house built in 1891 and shows you how life was many generations ago in Miami.
Big Cypress Loop Road and Lucky's Place is a wilderness drive between Miami and Naples on US-41.   Lucky is a photographer who specializes in nude women. His home and studio are open to visitors on weekends.
Coconut Grove is a beautiful community just south of downtown Miami on Biscayne Bay. It has attracted artists and writers for years, and is jam packed with shops, restaurants, movies and just plain good people watching.
Coral Castle is a unique place made out of coral stone by a man who was jilted by his lover. Engineers are still amazed at how one little man could put all of this together.
Coral Gables is a beautiful city in the Miami metro area that is a mecca for shopping, dining and upscale hotel and residential areas. It is also the home of the University of Miami and the world famous Biltmore Hotel.
Delray Beach is on the Atlantic Ocean about one hour north of Miami. It has some of the best art galleries and white sand beaches in Florida.
Everglades City and Chokoloskee are about halfway to Naples. Fishing and seafood and a lot of history. Take the Tamiami Trail and turn left. Also the western entrance to the Florida Everglades. This would be one of your longest Miami Florida day trips, but you will enjoy the different setting.

Florida Everglades is just to the west and south of Miami. Take US-1 or the Turnpike to the road that goes to Flamingo. The Everglades are all around you.
Fort Lauderdale is called the Venice of America because of its hundreds of miles of canals. If you like boats and beaches, you will love Fort Lauderdale. Some of the finest yachts in the world call this city home. Visit Pier 66 and other iconic places.
Fruit and Spice Park is a fascinating botanical treasure managed by the Miami-Dade Parks and Recreation Park. It has some unbelievable spices, fruits and other plants that are unique to this part of Florida. It is in the Redlands area down towards Homestead.
Jackie Gleason's Grave in an area of Doral is a sentimental tribute to one of America's most beloved entertainers.
Jungle Island was known for most of its 75 years of existence as Parrot Jungle and for most of those years has been one of the most popular Florida tourist attractions. It is now renamed and in the heart of downtown Miami.
Jungle Queen is a popular riverboat type attraction that takes you on cruises along the waterways of Fort Lauderdale. Tour guides explain what you are seeing.
Key Biscayne is reached by toll causeway from downtown Miami, and is one of the nicest places in Florida. Crandon Park has some of the best beaches in Florida, and you can also visit Bill Baggs State Park and its Cape Florida lighthouse.
Key West is just a little bit outside of the 100 mile radius, but it still qualifies as a one tank trip. It is a unique city full of sunshine, interesting characters and good restaurants and bars.
Key West Aquarium is an historic marine attraction that is fun to visit while you are in Key West.
Lion Country Safari is west of West Palm Beach. It is one of the first attractions where the animals walk free and the visitors stay in their cars. It's a unique experience.
Miami is a huge city that has evolved into an influential city for not just the United States but also Latin America. Many places to see, fine restaurants and wonderful neighborhoods.
Miami Marine Stadium is an historic derelict that is hopefully being saved by Jimmy Buffett, Gloria Estefan and other lovers of Miami history.
Morikami Gardens is west of Delray Beach. It's a tribute to the Japanese Americans who first settled this part of Florida. The gardens have extensive displays of bonsai trees.
Palm Beach and West Palm Beach are about an hour and one half north of Miami. Great beaches, and a look at some of the most opulent mansions in the world.
Robert Is Here is a fantastic fruit and produce stand located south of Miami in the Florida City and Homestead area.  Great fruit, produce and exotic shakes.
Schnebly Redlands Winery makes wine from all kinds of tropical fruits and is a fun venue for special events like weddings and birthday parties.
The Ancient Spanish Monastery is reportedly the oldest European structure in the Western Hemisphere, located in North Miami Beach and open to the public.
The Dolphin Connection is located at Hawk's Cay Resort on Duck Key in the middle keys. It is a great resort, and you and the kids will enjoy swimming with the dolphins. Miami Florida day trips are great when you can share them with a dolphin.
THEME BASED FLORIDA DAY TRIPS
If you are interested in particular themes, there are many places to  enjoy in and out of the 100 mile radius.  Examples of themes are "beaches", "seashells", "zoos" "historic buildings", "rockets", "lighthouses", and at least 20 others.  Click below to learn more.
250 FLORIDA DAY TRIPS BY THEME
---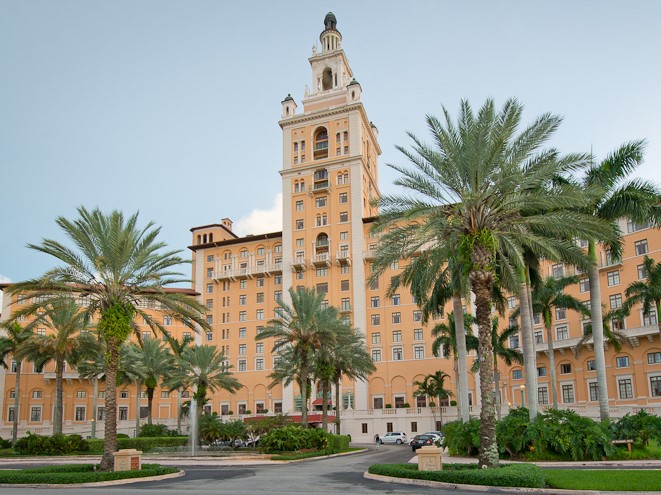 Biltmore Hotel, Coral Gables
---
---
---
---
Clicking on the covers takes you to Amazon.com where you can preview or buy two soft cover books with destinations not covered on this website.
---
---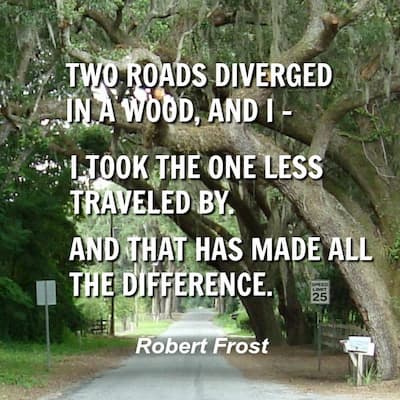 Our Facebook page has more than 70,000  followers who love off the beaten path Florida:  towns, lodging,  road maps, festivals, attractions, scenic road trips, day trips, history, and more.
Take a look and if you enjoy what you see, please give us a like.
---