FLORIDA CRACKER RESTAURANTS
Updated October 8, 2020
Okay, maybe there's really no such thing as a Florida Cracker Restaurant.  But there is good old genuine Southern cooking, and long before there was a Cracker Barrel at almost every interstate exit, there were Florida restaurants where southern fare was common.
In the years since World War Two, and continuing to today, millions of new people have moved to the state.  They come from just about everywhere in the world.
The good news is they have brought with them all kinds of new food choices to Florida:  Italian, German, Thai, Korean, Turkish, Lebanese, Indian, Brazilian, Colombian, and on and on and on.
The bad news is that it's getting harder to find the old Florida restaurants that used to specialize in Southern cooking. 
Southern cooking enjoyed by the early Florida Crackers was influenced by African, English, Scottish, Irish, French, Spanish, and Native American cuisines.
Some of the foods used in Southern cooking are squash, corn (including grits), black eyed peas, okra, rice, eggplant, sesame, sorghum, and melons.
The Florida Cracker's love of a full breakfast comes from the English culture.  Bacon and sausage, grits, biscuits, and fried eggs are just right.
A good Cracker meal could include pan-fried chicken, peas, greens (collard, mustard, turnip, or poke salad), mashed potatoes, cornbread, corn pone, fried green tomatoes, and country ham.
Don't forget hushpuppies, fried catfish, pit cooked barbecue. fried green tomatoes, okra, and sweet potatoes.
There are still some restaurants in Florida that serve some or all of the above.
These restaurants are what this page is all about, and you are invited to submit one you know about or comment on one that's already listed.
---
---
---
ANNIE'S CAFE, Cedar Key.  She specializes in good old fashioned cooking that takes you back to the simpler times in Old Florida.  They have grits and greens, biscuits and gravy, and whatever the fresh fish of the day might be.  It goes without saying that they have great hushpuppies.  A favorite is their grouper sandwich, and they often have soft shell crab and if you're lucky, they are one of the few places around that still serves mullet when they are available.
AUNT CATFISH'S, Port Orange.  This charming southern style restaurant is at the mainland foot of the bridge that crosses the Halifax River to the South Daytona Beach area.  It has wonderful river views from both inside and outside seating area. I have only eaten there during their famous Sunday buffets, and have never been disappointed in anything I've eaten at Aunt Catfish's.
APALACHEE RESTAURANT, Bristol.  Although you can order from the menu, the buffet is usually a treat too.  North Florida is Southern in culture, and the food in this small restaurant confirms it.  Among the offerings are Southern Fried Chicken, Barbecue Beef Brisket, catfish, turnip greens (just called greens down here), corn bread and corn bread dressing, white acre peas, biscuits, and other Southern staples.
BLACKWATER INN, Astor.  Blackwater Inn has an Old Florida Menu that includes full entrees as well as soups and sandwiches. Fried oysters are a specialty, along with fish sandwiches, clam chowder, shrimp, catfish and scallops along with other fish specials of the day. You can even get frog legs, chicken wings and crab legs. One of the house specialties is grilled quail.  My favorite is the Florida Cracker Platter for $17.99 with 3 oz. of gator tail, 3 oz. of frog legs, 6 oz. of fingerling catfish, all breaded and deep-fried.
BOBALU'S SOUTHERN CAFE, Big Coppitt Key.  301 US Hwy 1, Mile Marker 10.  305-296-1664.  Bobalu's specializes in seafood and also has a wide variety of southern style food.  The have fried shrimp, home made conch fritters, pizzas, all kinds of pizzas.  You can have them cook your catch, and they have good old southern veggies like greens, squash, mashed potatoes, southern fried okra, chicken tenders, wings, and more.  They even have grilled liver and onions, meatloaf, and many sandwiches.  Add all this to a full service bar and a backyard patio and you have a winner.
CRACKER BARREL, Many Florida cities.  Some people prefer local, and I don't blame them.  But good old Cracker Barrel has some real Southern cooking and is a comfortbable place to eat.  There's usually a short wait so you can hopefully spend some money in their gift shop.  Friends of mine recently traveled from Florida to Colorado and were allowed to overnight at Cracker Barrels all along the way.  A bonus.
CRACKER'S, Miami Springs.  78 SW Canal St, Miami Springs, FL 33166 (786) 518-3268.  Mellow restaurant featuring homey Southern-inspired fare, brunch & a roomy, tropical patio. If you're in the mood for some Southern-inspired fare, come on down and visit this place in beautiful Miami Springs.  They gave grits, bacon jam, peach cobbler, jambalaya, chicken fried chicken. Brunch on Saturdays and Sundays too. 
CRUM'S WINDMILL CAFE, Okeechobee.  480 Windmill Road, 863-763-7623.  Open Monday thru Friday 11 am to 7 pm.  Family owned and operated serving fresh and tasty homemade meals and desserts.  Located on the north end of the Brighton Seminole Reservation in Glades County.  
CYPRESS INN RESTAURANT, Cross City.  15568 US-19.  (352) 498-7211.  Serves fresh mullet every Friday.  Also has an all you can eat bar.  Typical food is fried chicken, hamburger casserole, pepper steak, fried squash, buttered carrots, turnip greens and a salad bar.  Historic place with rustic decor.
DIXIE CROSSROADS, Titusville.
Dixie Crossroads is a very large restaurant that features an equally large menu with something for everyone.  Its primary focus is on shrimp and seafood from nearby Port Canaveral.  It also has an extensive selection of steaks, barbecue ribs, chicken, and gator bites.  Southern fried cooking is used here, and they also have a large selection of favorite vegetables.
FARMER'S MARKET RESTAURANT, Fort Myers.  2736 Edison Ave, 239-334-1687.  Located on Edison Ave near Downtown Fort Myers. They have been serving up southern fare for well over 50 years.  The Farmers Market Restaurant is a great place for southern home style cooking. Big portions, delicious food, great prices, diverse diners, what more could you want?
FAT BELLY'S, White Springs.  16750 Spring Street, 386-397-2040.  I think the only restaurant in town.  Small, friendly, and the good Southern cooking you'd expect in a town this far north in Florida.
FLORIDA CRACKER KITCHEN, Brooksville, Keystone, Jacksonville, San Marco, Homosassa.  This small chain has five restaurants, all great places to enjoy Southern cooking.  It is open for breakfast and lunch until 230pm.  Enjoy  shrimp and grits, chicken and waffles, breakfast burritos, fresh daily bread, Okeechobee Gumbo, and my favorite, the Florida Cowboy Classic with fresh (not canned) corned beef hash, eggs any way you like, skillet potatoes, and toast or bisket.

FRED'S MARKET RESTAURANT, Plant City, Lake Mary, Lakeland, Riverview.  1401 W. Dr. Martin Luther King Blvd., Plant City, Fl. 33563, 813-752-7763.  Excellent buffet restaurant, run by three generations of Plant City folk with three locations in other cities. Specializing in fresh from the Farmer's Market vegetables, old fashioned southern recipes and great desserts.
GOODRICH'S, Oak Hill.  I love mullet and wanted to have it as my main meal.  The waitress told me they usually have it but for some reason they were out right now.  There were plenty of other things on the menu, so I didn't whine. Entrees include fried seafood baskets, crab cakes, clam strips, shrimp, fish, and oysters.  Lots of oysters. I don't like oysters but would like to attend one of their oyster roasts anyway. That's how they got to be famous locally. They have oyster roast parties on the deck for groups of twenty or more.
GRANNIE'S COUNTRY COOKIN', Starke.  367 N Temple Ave, 904-964-5810.  Biscuits, gravy, pancakes, omelettes. home cooking, smoked ham, eggs, bacon.  Southern specialties here.  Large portions and everything was delicious.
IVY ON THE SQUARE, Ocala.  53 South Magnolia,  352-622-5550. Is related to The Ivy House Restaurant and Boutique in Williston.  Southern inspired food with the option to go upscale.  Steaks, including filet mignon, seafood, and lots of options.  Their supper menu includes favorites like fried green tomatoes, Southern fried onion rings, and shrimp and grits.
MARINA SEAFOOD RESTAURANT, Fernandina Beach.  101 Centre St., 904-261-5310.  This is a go to place for seafood, but they also have a great southern menu.  When I ate there recently the early bird special was fried chicken, grits, collards, corn bread, fried green tomatoes, stewed okra and tomatoes, and many other offerings. Everything was delicious.
LEE AND RICK'S OYSTER BAR, Orlando. 5621 Old Winter Garden Road, 407-293-3587.  This historic establishment opened in 1950 and is still going strong.  As its name implies, oysters are the specialty here.  They sell them by the bucket.  They have an 80 foot long shucking bar.  They have plenty of good Southern specialites also such as fried fish and shrimp, crawfish, chicken tenders, corn dogs and more.
OLE TIMES COUNTRY BUFFET, Lake City.
O'NEALS COUNTRY BUFFET, Madison.  The restaurant features a country buffet with many favorite Southern favorites.  They serve smoked chicken, for example, smoked on their own property.  It's an "all you can eat" venture, so it's best to come in hungry and leave well filled.  Fried chicken, fried catfish, green beans. butterbeans, are among the daily vegetables, always fresh.  On some nights they have seafood offerings like large shrimp prepared various ways.  The menu changes daily.
REDWING RESTAURANT, Groveland.  Located at 2500 SR 33,  this wonderful small restaurant has what I consider to an upscale Cracker menu. All their stuff is very good.  Fried Green Tomatoes, pickle platter, shrimp, lamb chops, tenderloin, filet mignon, but also some wild game offerings.  Try their Hunter's Platter. Boar chop, game sausage, and quail.  Breakfast, lunch and dinner. A local favorite.
ROBIN'S COUNTRY KITCHEN, Floral City.  I went here with breakfast on my mind, but saw various other items on the small menu and daily special board: chicken salad sandwich, hamburger, french fries, Italian sausage soup, house salad, bacon and cheese omelet, coleslaw, grilled ham and cheese, corn beef hash, grits and various desserts including coconut cream pie.   I had three eggs over easy, sausage patties, tater tots and silver dollar pancakes with plenty of butter and syrup, washed down with good coffee. 
SIMPLY SARA'S, Jacksonville.  2902 Corinthian Avenue, 904-387-1000.  Widely known in the Jax area for Southern cuisine and homemade delectables.  Their appetizers include fried pickles, fried green tomatoes, and eggplant fries.  Favorite sides are green beans, cut corn, field peas, cheese grits. and cucumber tomato salad.  They also have big brunches on Saturday and Sunday.
SOUTHERN FRESH, Safety Harbor.  This small place has inside and outside dining and is the place to go for seafood and southern cooking.  They have meatloaf, mashed potatoes, green beans, fried chicken, roast pork, collard green, and various other grilled vegetables.  Their southern fried chicken is not made in advance.  It's made to order while you wait for it.  They also have a fantastic dessert selection. 
SOUTHERN HARMONY CAFE, Ridge Manor.  This small restaurant is at the southwest corner of US-301 and Florida State Road 50.  It is open for breakfast, lunch, and dinner. All the traditional Southern offerings and a very good Gumbo.  Closed on Saturday and Wednesday, open only 7am to 2pm on Sunday.
STEPH'S SOUTHERN SOUL, Dade City.  Steph's is a buffet style restaurant that features several options. If you are really hungry, you can order Herold's Plate that consists of 1 1/2 meats, 2 side dishes, and bread. That plate is $9.99 and the sizes and prices step down from there.  The meat selections typically include fried fish, meat loaf, baked chicken, fried chicken, smoked BBQ ribs, liver & onions, pork chops and the meat of the day.  Side orders usually available are collard greens, green beans, mac & cheese, mashed potatoes, okra & tomatoes, cabbage, rice, sweet potato souffle, rutabaga, beans, and squash.
THE CATFISH PLACE, St. Cloud.  I've been visiting The Catfish Place since it opened in 1973. You won't be surprised to learn that this restaurant features seafood, and especially catfish. Their catfish is reportedly delivered fresh daily from Lake Okeechobee to the south. It certainly tastes fresh, and I've never been disappointed in the quality or quantity of their meals.  You will find plenty of Southern favorites such as hushpuppies and country vegetables.  There "all you can eat" catfish dinners bring in people from miles around.  The interior decor is Florida country.
THE IVY HOUSE RESTAURANT AND BOUTIQUE, Williston.  The Ivy House is a two restaurant operation, with the other one being in Ocala. The Williston location is in a beautiful old building in downtown Willison that looks like a boarding house or large home from yesteryear.  The menu has a lot of variety, and is primarily loaded with good old southern specialties like fried green tomatoes, cheese fritters and barbecue shrimp and grits. Many of the entrees are southern fried, but you can find a few baked selections if your cardiologist insists.
THE MASON JAR, Dona Vista. This is located on State Road 19 between Eustis and Umatilla.  Great breakfast and good Southern cooking all day long.
TWO PEAS CAFE, Labelle. 870 W. Hickpochee Ave, 863-675-2891.  This is a local place where everybody seems to know everybody else.  Still, you won't feel like a stranger.  Friendly service, good Southern cooking. Named a U.S. Senate Small Business of the Week by Senator Marco Rubio in June 2019. 
YEARLING, Cross Creek.  The Yearling has been a Florida dining legend since 1952.  Just don't be expecting a fancy literary boutique style cafe; this is a southern restaurant, and it's in the middle of rural cracker country.  The weathered old restaurant building is not impressive from the outside, but don't let that stop you from going inside. And once inside, don't be expecting gourmet food with fancy trappings and trimmings.  This is the place for good ole Florida vittles.
---
---
Here are some suggestions from our website visitors:
OWEN'S FISH CAMP, Sarasota 
Address: 516 Burns Ct #7030, Sarasota, FL 34236 Phone: (941) 951-6936 Located in the heart of Burns Court in Downtown Sarasota, Owen's Fish Camp is …
MABLE'S PLACE, Okeechobee 
A great little place right off SR 70 in Okeechobee. They serve Southern favorites like collards, fried okra, catfish, fried chicken, oxtails and many …
SOUTHERN CHARM CAFE, Cape Canaveral 
Southern Charm Cafe 8501 Astronaut Boulevard Cape Canaveral, FL 32920 Tel: 321-613-3800 Okay, forget that the owner is an unapologetic Georgia …
SMOKIN' JOE'S BBQ, Bowling Green 
Smokin' Joe's BBQ 4050 U.S. Highway 17 North Bowling Green, FL 33834 863-375-4432 Unassuming is an understatement for this place but the food is …
THE OLD JAILHOUSE, Sanford 
113 S Palmetto Ave. Sanford Fl 32771. 407-548-6964. Www.TheOldJailhouseSanford.com Sunbelt cuisine and crafted cocktails are served in this historically …
MARSH LANDING, Fellsmere 
44 N Broadway St Fellsmere, Florida 32948 772-571-8622 They have fried catfish, frog legs, gator tail, etc. it is located in a historic building …
CHERRY POCKETS FISH CAMP, Lake Wales 
3100 Canal Road, Lake Wales, FL 33898. Phone: 863-439-2031 Delicious seafood & to die for the best carrot cake you will ever have!!
SEMINOLE INN, Indiantown 
15885 SW Warfield Blvd, Indiantown, FL 34956, 772-597-3388 They have an amazing Sunday brunch, all-you-can-eat country Buffet is renowned for its locally …
CRACKLIN' JACKS, Naples  
2560 39th St SW Naples, FL 34117 +1 (239) 774-6000 cracklinjacks.com Cracklin' Jacks is a true Southern gem! Lots of southern favorites including …
FLORIDA CRACKER CAFE, St. Augustine 
81 St. George Street Saint Augustine, FL 32084 (904) 829-0397 Fantastic regional food in the heart of St. Augustine. Minorcan Clam Chowder, Florida …
BROWN'S COUNTRY BUFFET, Alachua 
Brown's Country Buffet 14423 NW US Highway 441, Alachua, FL 32615-8218 +1 386-462-3000 All around GREAT Food....I've never had anything there that …
SOUTHERN PALATE, Dunnellon 
Southern Palate 12009 S Williams St, Dunnellon, FL 34432 (352) 462-7152 Ms. Angie that owns, cooks and serves your food is a true southern with a love …
BAY CITY LODGE, Appalachicola 
1000 BAY CITY ROAD, APALACHICOLA, FL. 850-653-9294 This is an old timey fish camp up the Apalachicola River a ways from the City of Apalachicola. …
RAYNOR'S SEAFOOD & RESTAURANT, Immokalee 
N 2nd St, Immokalee Fl 33942 Family owned to this day. The food is great to the craggy waitresses/owners. If they give you a hard time it's cause they …
COASTAL RESTAURANT, Panacea 
Hwy 98 in Panacea, Florida. Has great fried shrimp, very old restaurant. Been around a long time.
EAGLE LAKE FAMILY DINER, Eagle Lake 
185 5th Street, Eagle Lake, Florida , 863-2944222 Wonderful country cooking need to check it out
AKINS BBQ, Bell 
On Facebook. It's true old Florida. In downtown Bell. State road 129, between Trenton and Branford
NIKKI'S PLACE, Orlando  
Southern Cuisine the way it used to be! 742 West Carter Street, Orlando, FL 32805, US Phone: 407-425-5301. The way it used to be! They make liver and onions …
FAT WILLIE'S FISH CAMP, Brandon 
1912 Front St, Brandon, Fl 813-571-7630 Fat Willies is a local favorite greasy spoon. It has all you can eat seafood several times during the week. …
PECK'S OLD PORT COVE, Crystal River  
139 N Ozello Trail, Crystal River, FL 34429 Pecan crusted grouper is great!
EDWARD BALL DINING ROOM, Wakulla Springs 
at The Lodge at Wakulla Springs The dining room is great! It has southern specialties as well as heart healthy items. It, along with Lodge & Spring …
LIGHTHOUSE RESTAURANT, Fanning Springs  
7600 US HWY 19, Fanning Springs,Fl. 352-463-7771. I thought My Mom was cooking...All the tastes I grew up with. From fried mullet to pea …
OSTEEN'S, St. Augustine 
Country food. Known for their shrimp. Love their porkchops and fish. Variety of veg's, cornbread and biscuits. Located in St. Augustine on Anastasia island. …
SOUTHERN CHARM, Jacksonville 
Southern Charm 3566 St Augustine Rd, Jacksonville, FL 32207 Call and talk to Art 904 517 3637 Featuring Jacksonville celebrity chef Art Jeanette, …
DO YOU HAVE A FAVORITE FLORIDA CRACKER RESTAURANT?
IF IT'S NOT ALREADY ON THIS PAGE, TELL US ABOUT IT!
We need the restaurant's name, address, town, and phone number.
---
SOME MORE THINGS ABOUT FLORIDA CRACKER CULTURE
Where did the name come from?  Who were they or are they?  What is their heritage and culture.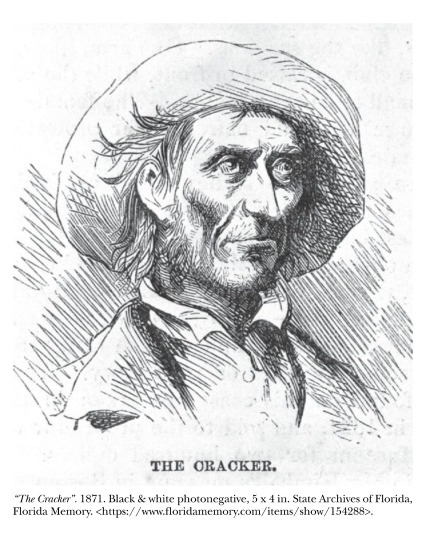 ---
Our visitors have given us some good old Southern recipes typical of what the Florida Cracker still enjoys eating to this day.
---
This historic cattle drive trail runs from Bradenton to Fort Pierce across the heartland of the state.  You can drive alongside in your car.
---
FLORIDA CRACKER HERITAGE AND GENEALOGY
This is a page where you can share what you know of your family heritage and history with our other visitors.
---
---
If you don't feel like Cracker food today, try some of these places featuring cuisine from all over the world.
---
---
---
Our Facebook page has more than 101,518 followers who love off the beaten path Florida: towns, tourist attractions, maps, lodging, food, festivals, scenic road trips, day trips, history, culture, nostalgia, and more.
Take a look. If you enjoy what you see, please give us a like.
---
---
20200413-32-627-GI1.0