FLORIDA CRACKER RESTAURANTS
Okay, maybe there's really no such thing as a Florida Cracker Restaurant. 
But there is good old genuine Southern cooking, and long before there was a Cracker Barrel at almost every interstate exit, there were Florida restaurants where southern fare was common.
In the years since World War Two, and continuing to today, millions of new people have moved to the state.  They come from just about everywhere in the world.
The good news is they have brought with them all kinds of new food choices to Florida:  Italian, German, Thai, Korean, Turkish, Lebanese, Indian, Brazilian, Colombian, and on and on and on.
And we can't forget New York or Chicago style pizza, Philly Cheesteak, or Reuben Sandwiches.  I'm getting hungry just thinking about the many choices.
The bad news is that it's getting harder to find the old Florida restaurants that used to specialize in Southern cooking. 
Southern cooking enjoyed by the early Florida Crackers was influenced by African, English, Scottish, Irish, French, Spanish, and Native American cuisines.
Some of the foods used in Southern cooking are squash, corn (including grits), black eyed peas, okra, rice, eggplant, sesame, sorghum, and melons.
The Florida Cracker's love of a full breakfast comes from the English culture.  Bacon and sausage, grits, biscuits, and fried eggs are just right.
A good Cracker meal could include pan-fried chicken, peas, greens (collard, mustard, turnip, or poke salad), mashed potatoes, cornbread, corn pone, fried green tomatoes, and country ham.
Don't forget hushpuppies, fried catfish, pit cooked barbecue. fried green tomatoes, okra, and sweet potatoes.
There are still some restaurants in Florida that serve some or all of the above.
These restaurants are what this page is all about, and you are invited to submit one you know about or comment on one that's already listed.
---
---
---
ANNIE'S CAFE, Cedar Key.  She specializes in good old fashioned cooking that takes you back to the simpler times in Old Florida.  They have grits and greens, biscuits and gravy, and whatever the fresh fish of the day might be.  It goes without saying that they have great hushpuppies.  A favorite is their grouper sandwich, and they often have soft shell crab and if you're lucky, they are one of the few places around that still serves mullet when they are available.
AUNT CATFISH'S, Port Orange.  This charming southern style restaurant is at the mainland foot of the bridge that crosses the Halifax River to the South Daytona Beach area.  It has wonderful river views from both inside and outside seating area. I have only eaten there during their famous Sunday buffets, and have never been disappointed in anything I've eaten at Aunt Catfish's.
APALACHEE RESTAURANT, Bristol.  Although you can order from the menu, the buffet is usually a treat too.  North Florida is Southern in culture, and the food in this small restaurant confirms it.  Among the offerings are Southern Fried Chicken, Barbecue Beef Brisket, catfish, turnip greens (just called greens down here), corn bread and corn bread dressing, white acre peas, biscuits, and other Southern staples.
BLACKWATER INN, Astor.  Blackwater Inn has an Old Florida Menu that includes full entrees as well as soups and sandwiches. Fried oysters are a specialty, along with fish sandwiches, clam chowder, shrimp, catfish and scallops along with other fish specials of the day. You can even get frog legs, chicken wings and crab legs. One of the house specialties is grilled quail.  My favorite is the Florida Cracker Platter for $17.99 with 3 oz. of gator tail, 3 oz. of frog legs, 6 oz. of fingerling catfish, all breaded and deep-fried.
DIXIE CROSSROADS, Titusville.
Dixie Crossroads is a very large restaurant that features an equally large menu with something for everyone.  Its primary focus is on shrimp and seafood from nearby Port Canaveral.  It also has an extensive selection of steaks, barbecue ribs, chicken, and gator bites.  Southern fried cooking is used here, and they also have a large selection of favorite vegetables.
FLORIDA CRACKER KITCHEN, Brooksville, Keystone, Jacksonville.  This small chain has three restaurants, all great places to enjoy Southern cooking.  It is open for breakfast and lunch until 230pm.  Enjoy  shrimp and grits, chicken and waffles, breakfast burritos, fresh daily bread, Okeechobee Gumbo, and my favorite, the Florida Cowboy Classic with fresh (not canned) corned beef hash, eggs any way you like, skillet potatoes, and toast or bisket.

GOODRICH'S, Oak Hill.  I love mullet and wanted to have it as my main meal.  The waitress told me they usually have it but for some reason they were out right now.  There were plenty of other things on the menu, so I didn't whine. Entrees include fried seafood baskets, crab cakes, clam strips, shrimp, fish, and oysters.  Lots of oysters. I don't like oysters but would like to attend one of their oyster roasts anyway. That's how they got to be famous locally. They have oyster roast parties on the deck for groups of twenty or more.
O'NEALS COUNTRY BUFFET, Madison.  The restaurant features a country buffet with many favorite Southern favorites.  They serve smoked chicken, for example, smoked on their own property.  It's an "all you can eat" venture, so it's best to come in hungry and leave well filled.  Fried chicken, fried catfish, green beans. butterbeans, are among the daily vegetables, always fresh.  On some nights they have seafood offerings like large shrimp prepared various ways.  The menu changes daily.
ROBIN'S COUNTRY KITCHEN, Floral City.  I went here with breakfast on my mind, but saw various other items on the small menu and daily special board: chicken salad sandwich, hamburger, french fries, Italian sausage soup, house salad, bacon and cheese omelet, coleslaw, grilled ham and cheese, corn beef hash, grits and various desserts including coconut cream pie.   I had three eggs over easy, sausage patties, tater tots and silver dollar pancakes with plenty of butter and syrup, washed down with good coffee. 
SOUTHERN FRESH, Safety Harbor.  This small place has inside and outside dining and is the place to go for seafood and southern cooking.  They have meatloaf, mashed potatoes, green beans, fried chicken, roast pork, collard green, and various other grilled vegetables.  Their southern fried chicken is not made in advance.  It's made to order while you wait for it.  They also have a fantastic dessert selection. 
SOUTHERN HARMONY CAFE, Ridge Manor.  This small restaurant is at the southwest corner of US-301 and Florida State Road 50.  It is open for breakfast, lunch, and dinner. All the traditional Southern offerings and a very good Gumbo.  Closed on Saturday and Wednesday, open only 7am to 2pm on Sunday.
STEPH'S SOUTHERN SOUL, Dade City.  Steph's is a buffet style restaurant that features several options. If you are really hungry, you can order Herold's Plate that consists of 1 1/2 meats, 2 side dishes, and bread. That plate is $9.99 and the sizes and prices step down from there.  The meat selections typically include fried fish, meat loaf, baked chicken, fried chicken, smoked BBQ ribs, liver & onions, pork chops and the meat of the day.  Side orders usually available are collard greens, green beans, mac & cheese, mashed potatoes, okra & tomatoes, cabbage, rice, sweet potato souffle, rutabaga, beans, and squash.
THE CATFISH PLACE, St. Cloud.  I've been visiting The Catfish Place since it opened in 1973. You won't be surprised to learn that this restaurant features seafood, and especially catfish. Their catfish is reportedly delivered fresh daily from Lake Okeechobee to the south. It certainly tastes fresh, and I've never been disappointed in the quality or quantity of their meals.  You will find plenty of Southern favorites such as hushpuppies and country vegetables.  There "all you can eat" catfish dinners bring in people from miles around.  The interior decor is Florida country.
YEARLING, Cross Creek.  The Yearling has been a Florida dining legend since 1952.  Just don't be expecting a fancy literary boutique style cafe; this is a southern restaurant, and it's in the middle of rural cracker country.  The weathered old restaurant building is not impressive from the outside, but don't let that stop you from going inside. And once inside, don't be expecting gourmet food with fancy trappings and trimmings.  This is the place for good ole Florida vittles.
---
SOME MORE THINGS ABOUT FLORIDA CRACKER CULTURE
WHAT IS A FLORIDA CRACKER?
&
SOME FLORIDA CRACKER RECIPES
---
---
---
---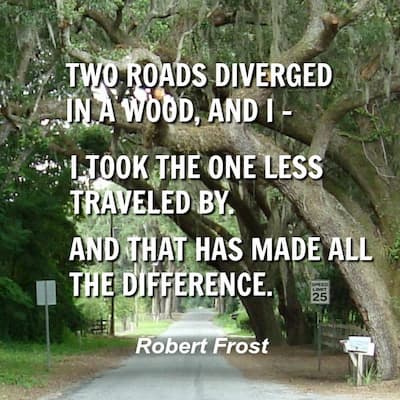 Our Facebook page has more than 71,000  followers who love off the beaten path Florida:  towns, lodging,  road maps, festivals, attractions, scenic road trips, day trips, history, and more.
Take a look and if you enjoy what you see, please give us a like.
20190627-13-154