Florida Cracker Heritage and Genealogy
Most Florida Crackers are descended from Southerners who moved down from South Carolina, Georgia, and Alabama shortly before and after the U.S. Civil War ended in 1865.
That's not a hard and fast rule, however, because many Yankees who came down in that era became so Southern in culture they are Crackers in a way too.
Some of these pioneers came down by horse or mule drawn wagons.  Many rode their mules or horses.  An amazing number of them walked.  
The Southern states were poor even before the Civil War, but they were physically and economically devastated by the war.  Farms and businesses had been destroyed.  Hundreds of thousands of Confederate soldiers had died.
Florida was a chance for these Southerners, including veterans and other survivors to get a fresh start in life.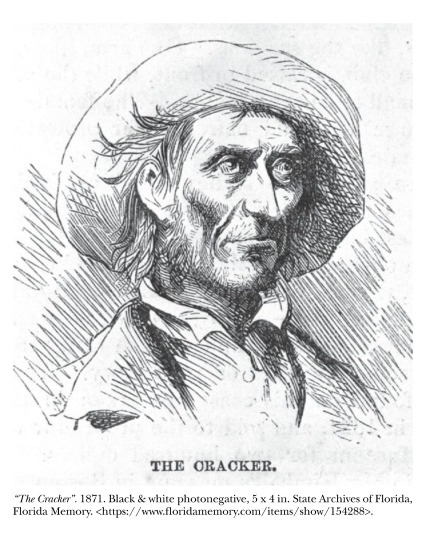 The best resource for researching Florida Cracker genealogy is the website of the Florida State Genealogical Society.  They have a "Florida Pioneer Descendant Certificate Program" that honors descendants of Florida pioneers who settled in Florida before statehood.
This means your ancestor had to move to Florida between March 3, 1845 (statehood) and December 31, 1900.  The Society even gives a certificate to descendants who can verify their ancestry. 
I have noticed they also give certificates to descendants whose ancestors came to Florida before statehood in 1845.  If your ancestor came to Florida, for example, in 1825, you are probably considered a 7th or 8th generation Floridian.
Our requirements are not as strict.  We'd like our pioneers to have come down here at least 100 years ago.

If your ancestors came down back in those days, we'd like to hear from you.  We plan to have an index of family names on this page that will be fun for others to read.  You might even discover relatives you didn't know you have.

INFORMATION REQUIRED FOR YOUR ENTRY
1. Your Ancestor's Full Name:
2. Your name:
3. Where did your ancestor come from?
4. What year (approx) did your ancestor come to Florida?
5. Where did your ancestor settle in Florida?
An easy way to do this is to cut the 5 questions above with your computer and paste them into the form.  You can then fill in the information along with whatever family story you'd like to tell.
WITHOUT THE ANSWERS TO THESE QUESTIONS YOUR FAMILY INFORMATION WON'T BE HELPFUL TO OUR OTHER VISITORS AND MAY NOT BE PUBLISHED.
Tell Us About Your Florida Cracker Heritage and Genealogy
Tell us as much as you know about your ancestor.
What People Have Told Us About Their Family
Click below to see contributions from other visitors to this page...

---
---
---
Our Facebook page has more than 87,870 followers who love off the beaten path Florida: towns, tourist attractions, back road maps, lodging, festivals, highway maps, scenic road trips, day trips, history, culture, nostalgia, and more.
Take a look. If you enjoy what you see, please give us a like.
---
Subscribe to our Free Ezine, Florida Heritage Travel
20200320-8-226-GI1.0