BEST FLORIDA TRAIN MUSEUMS
Trains, the height of travel and luxury in the 1800's and early 1900's, have been mostly abandoned by modern society as a form of common travel.
Although Amtrak passenger trains still travel throughout the country, today's passenger cars and engines do not compare to the classic trains of yesteryear.
Frisco 3749, a Baldwin 0-6-0 Locomotive
Florida Railroad Museum
We have listed here the best train museums all across Florida and one dinner train.
If you are among train enthusiasts looking for unique museum experiences or simply here to enjoy getting a look at one of the state's historic trains, you will find something on this list.
Many of these museums not only have indoor and outdoor exhibits, some of them offer diesel train excursions. 
Some also have facilities for corporate events, large family gatherings, and other special events.
BEST FLORIDA TRAIN MUSEUMS
FLORIDA RAILROAD MUSEUM
12210 83rd St E
Parrish, FL 34219
941-776-0906
Florida Railroad Museum Engine 1835
This non-profit organization in Parrish, Florida celebrates the history of trains and railroads in Florida, dating all the way back to the 1860s.
It is one of three official railroad museums in Florida designated by the state.
The Museum is open Wednesday through Sunday, and diesel excursions take place on most Saturdays and Sundays departing at 11:00 am and 2:00 pm. 
Here not only can you explore the various locomotives, cabooses and passenger trains, but there are also some you can ride for an additional fee, ranging from $15 to upwards of $350 for private tours and experiences.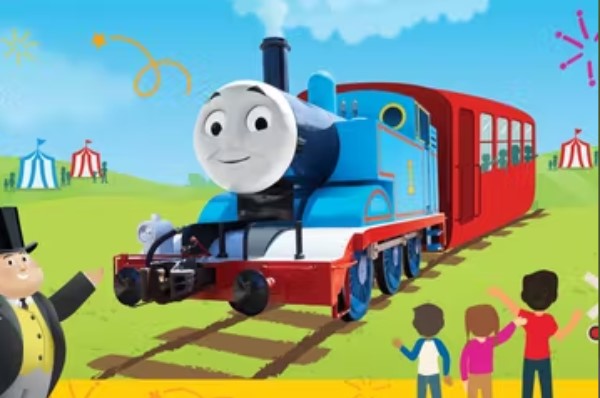 Thomas The Train
Florida Railroad Museum, Parrish
It is a great place to get a closeup look at a diesel locomotive and various interesting rail cars.
Not to mention, you can also partake in themed train rides such as train robbery and civil war reenactment shows, offering multiple sources of entertainment for visitors.
The museum also has a party caboose available for private parties.
---
NAPLES LIONEL TRAIN MUSEUM
401 10th Street South
Naples, Florida 34102
239-262-1776
Miniature Train with Engineer and Passengers
at Naples Train Museum
This museum is located in the old Seaboard Coast Line train station in downtown Naples.  The station is on the United States National Register of Historic Places.

A miniature train at this museum is a favorite with the kids.  It rides around the perimeter of the museum grounds and makes two round trips.
Another popular feature here is the wall of trains loaded with model Lionel locomotives and cars. 
There is also a working multi-level Lionel train display with up to 9 trains operating at the same time.
---
GOLD COAST RAILROAD MUSEUM
12450 SW 152nd St
Miami, FL 33177
305-253-0063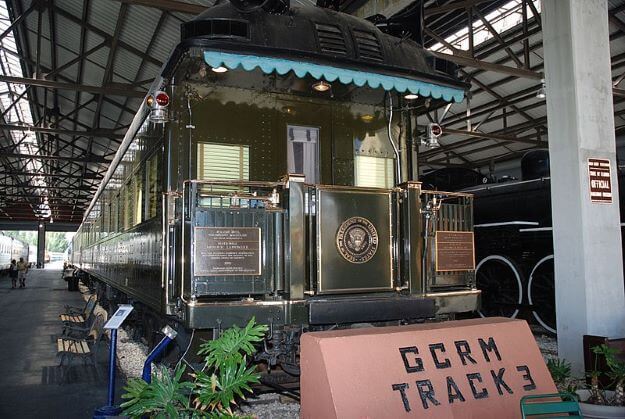 The Ferdinand Magellan Presidential Railcar
Alexf at English Wikipedia
Open 5 days a week and located next to Zoo Miami, the Gold Coast Railroad Museum focuses on restoring and displaying vintage railroad equipment and is home to over 40 historic cars.
It is one of three official railroad museums designated by the State of Florida.
This spot also hosts a presidential train car, once hosted by various presidents from Roosevelt to Reagan.
Locals can get a membership to the museum but if you're just passing through, tickets go for about $12 a person, and explore this extensive train collection.
---
RAILROAD MUSEUM AT BUSHNELL STATION
6470 W. County Route 476
Bushnell, Florida 33513
352-901-0829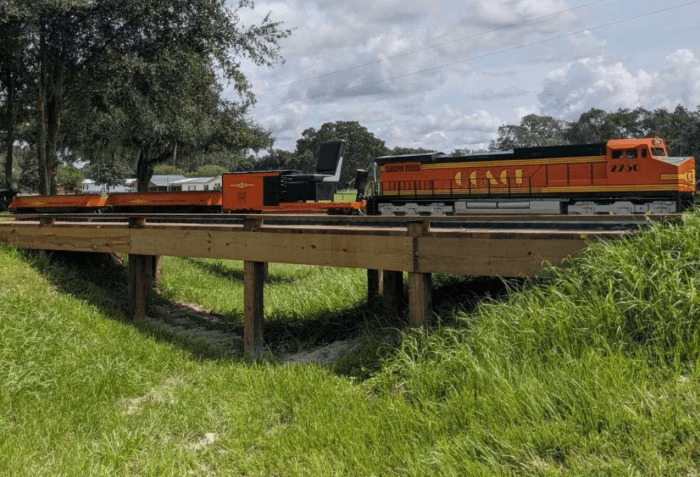 Train on Trestle at Bushnell Station
This museum in the small city of Bushnell is known as the home of Gulf Coast & Central Florida Railroad.  The facility is set up for model railroading in both indoor and outdoor facilities.
It is a 501(c)(3) non-profit corporation which offers a train ride on a 1/8 scale model train, and has over 20 model trains running at the same time on outdoor tracks. 
The museum and railroad is open only on Saturdays from 10am to 4pm.
---
THE SOUTH FLORIDA RAILWAY MUSEUM
1300 W Hillsboro Blvd
Deerfield Beach, FL 33442
941-776-0906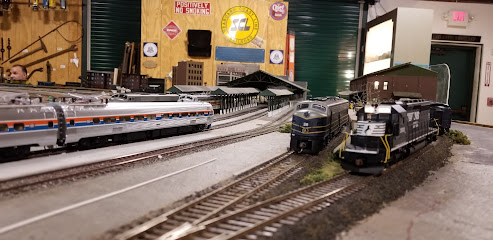 Scale Model Train at The South Florida Railway Museum
The South Florida Railway Museum runs with the goal of educating guests on the importance of railroad history, not only in Florida but around the country.
They focus on miniature models of railways and trains, and often host model train events and other occasions.
Therefore, if you're looking to explore the US's train history on a smaller scale from preserved locomotives, The South Florida Railway Museum is full of pint-sized fun.
---
RAILROAD MUSEUM OF SOUTH FLORIDA
7330 Gladiolus Dr
Fort Myers, FL 33907
239-267-1905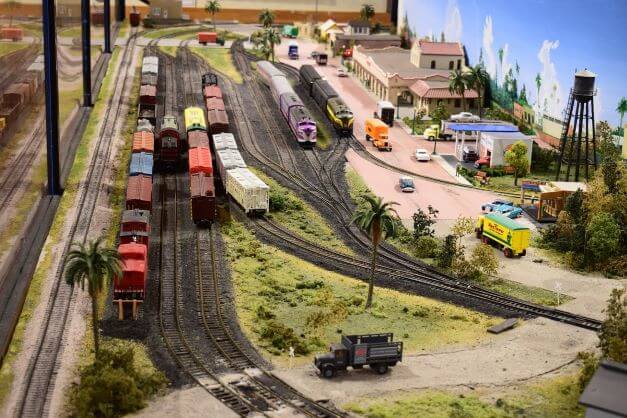 Scale Model Train at Railroad Museum of South Florida
This spot within Lakes Regional Park in Fort Myers, Florida contains restored train vehicles from the early 1900s for guests to admire.
Containing both indoor and outdoor spaces at 3200 square feet, it is open 7 days a week. 
It is a non-profit 501(c)(3) museum, and offers a 1/8th scale model train that runs every day for a $5 donation.
You can learn about railroad history, watch educational videos, observe historical dioramas and of course, the train cars themselves.
Not to mention, if you're travelling during the Halloween or Christmas season, you can partake in a festive holiday train ride.
---
ROBERT W. WILLAFORD RAILROAD MUSEUM
102 North Palmer Street
Plant City, Florida 33563
813-719-6989
Seaboard Air Line Caboose and Wax People
This is an all-in-one train-enthusiast destination with a dedicated museum and an adjacent viewing platform.
A historic train depot, this outdoor area is open 7 days a week, perfect for daytime or nighttime viewing.
The museum explores vintage equipment and hosts various events, so if you're looking to explore some classic Florida railroad sites, this is a wonderful spot.
---
THE HENRY MORRISON FLAGLER MUSEUM
1 Whitehall Way
Palm Beach, FL 33480
561-655-2833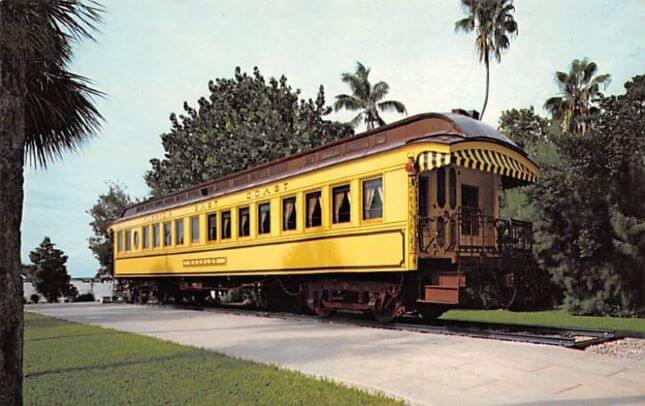 Henry M. Flagler's Private Car, "Rambler"
Whitehall, Henry Flagler's estate in Palm Beach Florida, is historic and beautiful for various reasons, but if trains are your game this spot is home to Flagler's private railcar from 1886.
Mr. Flagler used the private car during construction of his railroad, including the over-sea railroad extension to Key West.
The museum is open year-round and is a wonderful vignette in history to a gilded age icon, and key player in the history of railroads in Florida.
---
THE CENTRAL FLORIDA RAILROAD MUSEUM
101 South Boyd Street
Winter Garden, FL 34787
407-656-0559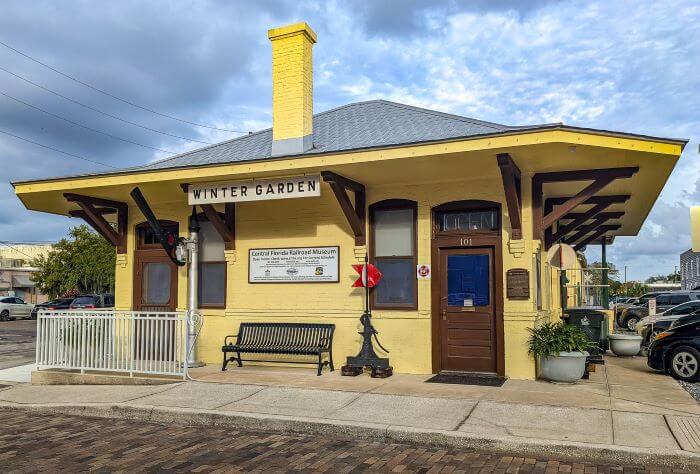 Central Florida Railroad Museum in Winter Garden
This 1913 station in Winter Garden, Florida sits right around the corner from Walt Disney World.
This Museum is operated by the Central Florida Railway Historical Society and is housed in the former Tavares & Gulf Railroad depot in historic downtown Winter Garden.
It is open from Tuesday-Saturday into the early afternoon so you can explore the history of railroads in Orlando and beyond.

What used to be the Tavares and Gulf Rail Company building in this historic downtown area now hosts the museum wares.
There are extensive collections of railroad memorabilia throughout this small building.
Inside the Museum, you will see historic photographs, artifacts and memorabilia including lanterns, telegraphs, signs, tools, furniture, timetables, a large collection of dining car china and silver, ticket punches, uniforms, locomotive bells and whistles, a 1938 Fairmont motorcar, a velocipede hand car, and many other items.
Outside the Museum, you will see a three-head interlocking signal from the former ACL-SAL junction in Plant City, a semaphore, a set of narrow-gauge wheels and several switch stands and crossing signals. 
If you're looking to take a detour from your theme park trip, explore downtown Winter Garden and stop by this train history hub.
---
MURDER MYSTERY DINNER TRAIN
Colonial Passenger Station
2805 Colonial Blvd
Fort Myers, FL 33966.
(239) 275-8487
Seminole Gulf Murder Mystery Dinner Train, Fort Myers
Have you ever wanted to go to a murder mystery dinner?  Have you ever wanted to ride on a train?  Here is your chance to do both. 
This train leaves from Fort Myers every Wednesday, Thursday, Friday, and Saturday. The mystery play presented is usually a comedy, and you help to solve it. 
You will be given clue sheets before the play and write down clues as you discover them.  You try to decide who the killer is and why they did it. 
Your clue sheet is collected before the final act when the killer is revealed.  Maybe you will win the super sleuth award. 
You will enjoy a 5-course dinner while watching the show as the train travels north from Fort Myers to an area just south of Punta Gorda. 
All Murder Mystery Dinner Trains depart promptly at 6:30 pm (5:30 pm on Sundays).
---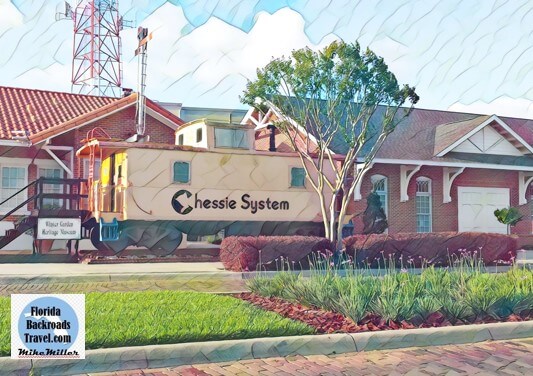 Watercolor, Chessie System Caboose
Winter Garden, Florida
---
---

Our Facebook page has more than 128,577 followers who love off the beaten path Florida: towns, tourist attractions, maps, lodging, food, festivals, scenic road trips, day trips, history, culture, nostalgia, and more.  We post articles every day.  Please check it out and if you like it, we would appreciate a "like" from you.
---
By Mike Miller, Copyright 2009-2023
Florida-Back-Roads-Travel.com
Florida Back Roads Travel is not affiliated with or endorsed by Backroads, a California-based tour operator which arranges and conducts travel programs throughout the world.