HARRY'S OLD PLACE
Harry's Old Place
3751 Cypress Gardens Road
Winter Haven, Florida 33884
Tel: 863-324-0301

Harry's Old Place has been a Winter Haven tradition for almost 25 years. During the winter season you can expect to wait 45 minutes or so to get a table. The wait is worth it because of the quality and taste of the food and the good drinks you can sip while you wait.
Harry specializes in seafood, and the menu changes every day. The modest building sits on the shore of Lake Ned and many of the windows have views of the peaceful water. There is a small service bar for beer and wine with about three stools just inside the entrance, but plenty of space to wander around on the grounds if you have to wait. The interior of Harry's is rustic and homey. Nothing is fancy but it gives you a very comfortable feeling.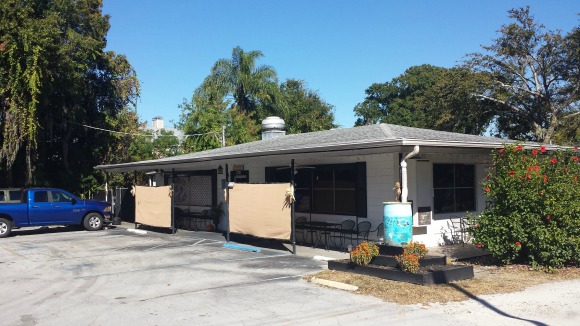 Lunch and dinner is served here; the lunch menu is large and varied and the dinner menu even more so. Some unusual items are featured here. For example, the appetizer menu includes duck fingers, gator bites, baked oysters, escargot in mushroom caps and deviled crab balls. You can get your main entree fried or broiled. All fried entrees are served with hush puppies and your choice of two: cole slaw, tossed salad, French frieds, New Potatoes, rice or fresh vegetables.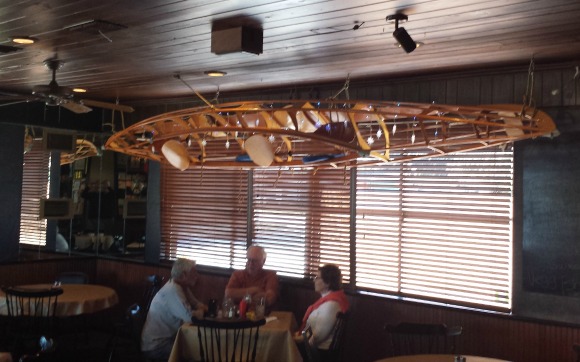 The fried entrees include oysters, grouper fingers, scallops, shrimp, catfish and clams and can be ordered separately or as either a fish and chips special or a combo platter. Broiled entrees include crab imperial, shrimp kabob, scallops, snow crab legs and Harry's catches of the day. These catches are always fresh and you can have them prepared any way you like.
Landlubbers have not been forgotten with plenty of beef and chicken dishes including filet mignon, garlic steak, New York strip, chopped steak, and plain, Cajun or BBQ grilled chicken breast. The also serve linguini with clams and shrimp, and pescatore with scallops, shrimp, clams, white fish and mussels on a bed of linguini. Children's dinners include hamburgers, grilled cheese, spaghetti and meatballs and even a peanut butter and jelly sandwich. The dessert menu is generous, too, and the favorite here is Key Lime Pie.
Harry's Old Place is open for lunch Tuesday through Friday from 1130 to 130, and for dinner Tuesday, Wednesday and Thursday 500 to 900, Friday from 500 to 1000, Saturday 400 to 1000 and Sundays (December 2 through May 13) from 400 to 800.
---
---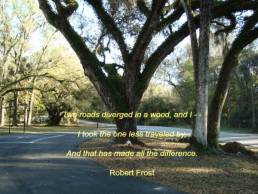 Over 65,000 followers can't be wrong. Learn about off the beaten path Old Florida, historic towns, attractions,  festivals, scenic drives and more.
Like Us On Facebook
Return From Harry's Old Place to Florida Restaurants
Return to Florida Backroads Travel Home