LEU GARDENS
1920 North Forest Avenue
Orlando, FL 32803
407-246-2620

Harry P. Leu Gardens is a 50 acre botanical oasis in north Orlando that has been a leading attraction in the city since 1961.
Leu Gardens, Citrus Worker Sculpture
The estate had been owned by several earlier Orlando pioneers including the Mizell family who originally settled on the land in the late 1800s.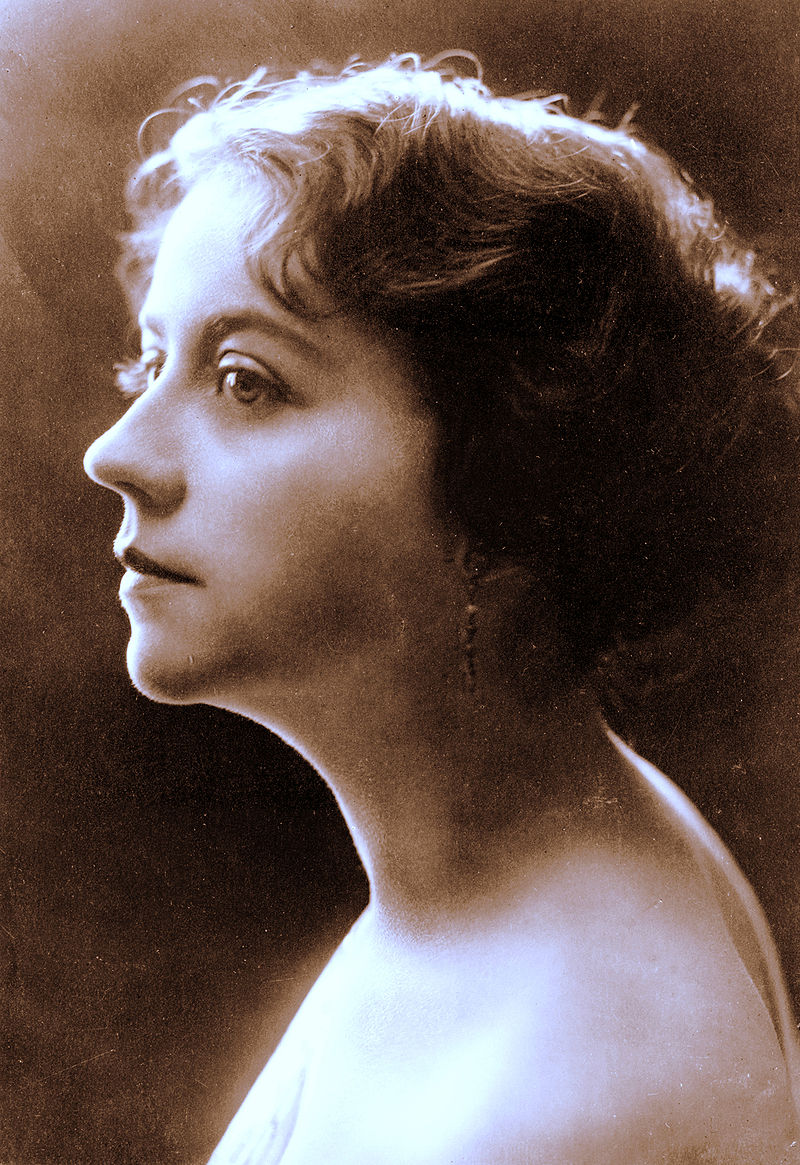 Helen Gardner
The next owner was a New Yorker named Duncan Clarkston Pell Jr., a member of a socially and politically prominent Rhode Island family.
Mr. Pell bought the land and house in 1902, the same year he married silent movie star Helen Gardner.
Miss Gardner was only 18 years at the time and went on to make 22 silent films, including "Cleopatra".
The property was finally purchased in 1936 by Harry P. Leu and his wife, Mary Jane.
Mr. Leu was a native of Orlando who built a successful industrial supply company.
His business did very well during the several development booms in Central Florida.
While Mr. and Mrs. Leu lived on the property, they developed it into a local showplace with gardens featuring roses, camellias and azaleas.
Leu House Museum on National Register
Their home, now known as the Leu House Museum, is on the National Register of Historic Places.
The botanical garden is divided into more than a dozen specialty gardens;  all of the gardens are connected by nice wide concrete sidewalks.  
When you enter the Garden House, also known as the Welcome Center, the docent tells you what to expect and gives you a map of the gardens and you are off on your own self guided tour.
The variety of plants you will see on your walking tour is amazing.  Make sure to bring your camera.  
If it is raining, like it was when I last visited, bring your umbrella and snap away in the rain.  The photos will still come out okay.
The Floral Clock was inspired by the famous clock of that kind in Edinburgh, Scotland. It is a popular location for small weddings.
You will see gardens devoted to tropical plants like bananas, bird-of-paradise, bromeliads and others that make you feel like you're in a tropical rainforest.
Other gardens give you ideas about how you can landscape your own home.
One of the gardens I like is the Arid Garden.  This features desert plants.  
No irrigation is used, only natural rainfall, so it gives you good ideas for how to create a drought resistant landscape and save money on your water bill.
They even have an herb garden, a citrus grove and a vegetable garden.  
Some of the harvest is donated to local food banks;  other produce is used in some of the cooking classes that are held in the Garden House.
Another very interesting place is the Palms, Cycads & Bamboo garden.  Many of the plants here date back to prehistoric times;  it is sometimes called the dinosaur garden.
This quiet oasis is relaxing and mesmerizing.  You can hear the faint sounds of traffic on nearby I-4, and the horn of the Amtrak train on its way to the station in Winter Park.  
There is a small stream with a waterfall in the Tropical Stream Garden;  it's a tranquil place to take a break  .
Leu Gardens hosts many events during the year, including outdoor movies and concerts.  It is also a popular venue for weddings;  they have more than 300 each year.  
It is also a location for many meetings;  nearly 400 meetings are held each year, and it is considered one of the best meeting facilities in Orlando.
All of the signage in the park is QR coded.  This means you can use your smart phone to find out more about individual plants on your tour.
---
SLIDE SHOW TOUR OF LEU GARDENS
---
LEU GARDENS HOURS OF OPERATION AND FEES
HOURS OF OPERATION
Gardens
9:00 am to 5:00 pm daily (closed Christmas)
Last garden admission at 4:00 pm
Leu House Museum Tours
10:00 am to 1:00 pm Tuesday-Sunday
(closed during July)
GARDEN ADMISSION FEES
Leu Members:  Free
Adults:  $15
Child (4-17): $10
Active Military/Veteran: $10
Child (3 and under): Free
LOCATION
Leu Gardens is located at 1920 North Forest Avenue, Orlando, FL 32803.  For more information call them at 407-246-2620 or visit the Harry P. Leu Gardens website.
---
GOOGLE INTERACTIVE MAP |  LEU GARDENS
---
---

Our Facebook page has more than 128,577 followers who love off the beaten path Florida: towns, tourist attractions, maps, lodging, food, festivals, scenic road trips, day trips, history, culture, nostalgia, and more.  We post articles every day.  Please check it out and if you like it, we would appreciate a "like" from you.
---
By Mike Miller, Copyright 2009-2023
Florida-Back-Roads-Travel.com
Florida Back Roads Travel is not affiliated with or endorsed by Backroads, a California-based tour operator which arranges and conducts travel programs throughout the world.