McGuires Irish Pub & Brewery
McGuires Irish Pub
600 E. Gregory Street
Pensacola, Florida 32502
Tel:  850-433-6789
Pensacola may be older than St Augustine as far as Spanish settlement in Florida, but there is nothing like an Irish Pub to stimulate the senses in a pleasant setting not far from downtown.
I don't get to Pensacola too often, but when I do I like to stop at McGuire's. They have great steaks and a wide variety of beer. The food portions are very large, so you'd better be hungry.
The waits are usually not too long, but there is a nice gift shop to browse through and a lot of celebrity photos to look at while you wait. I don't want to spoil your fun, but it's also a laugh to see people try to figure out which restroom to use.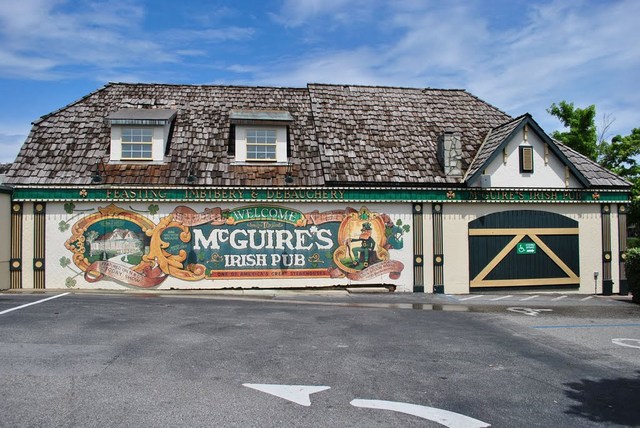 The place is huge, with numerous large and small dining rooms, and is loaded with charm and local history. The bathroom fixtures, for example, are from an old hotel that once stood in downtown Pensacola. The walls and ceilings are covered with thousands of dollar bills, signed and dated by previous diners.
They have very large hamburgers and delicious fries. Typical pub style meals like shepherd's pie and fish and chips are also available. They also have pasta dishes that are very good. The bread is warm and excellent, and they have some very good seafood platters. They have a fantastic bean soup for only 18 cents. Yes!
For something different, try the liverwurst sandwich. It's a half pound of liverwurst with onions, chips and a beer for $5.99. It will fill most people up, so you might consider sharing it with your partner. Another nice dish is the salad plate with chicken rolled in almonds and served on lettuce.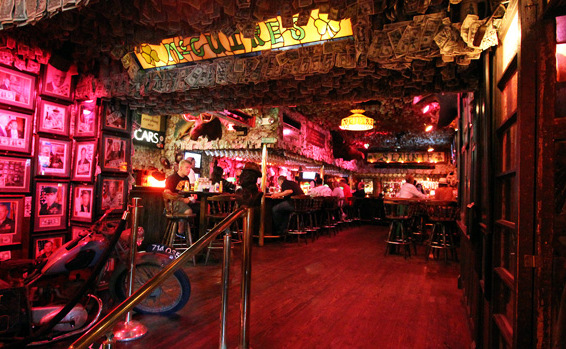 McGuire's has it's own microbrewery on the premises, and serve a variety of their own beers along with other popular brands. They also have a wide selection of wine and liquor.
Prices are fairly high by Pensacola standards, and it is somewhat of a "tourist trap". There are enough locals that come in to keep prices and quality on a better level than most places that just cater to tourists.
McGuires has live entertainment in the main dining area. The music is typically Irish pub style rowdy music and drinking songs. Once in a while they even have a bag piper.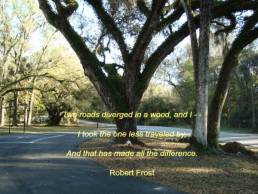 Over 65,000 followers can't be wrong. Learn about off the beaten path Old Florida, historic towns, attractions,  festivals, scenic drives and more.
Like Us On Facebook
Return From McGuires Irish Pub To Florida Restaurants