MILTON,  FLORIDA
Milton, Florida is one of the oldest cities in the state, being incorporated in 1844 before Florida became a state.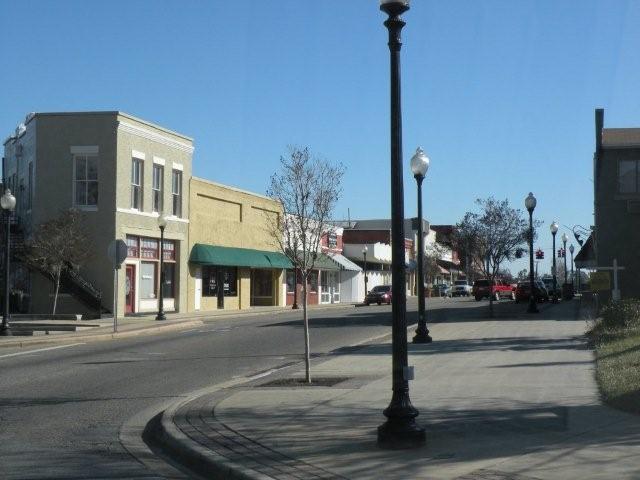 Milton, Florida Downtown
Florida was still a territory and did not achieve statehood until the following year, 1845. 

Milton is on the Blackwater River, which served as the major transportation system for the materials that went into Milton's main industry back then, ship building.
This area of Northwest Florida was rich in timber and the naval stores that come from timber and were important to Florida's maritime trade.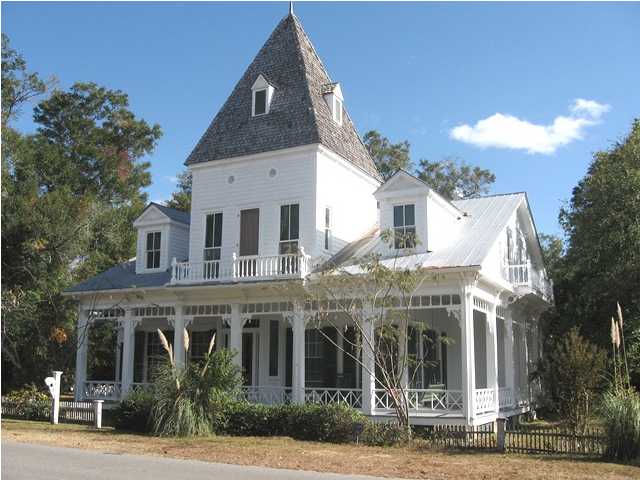 Milton, Florida Home
Most of Milton's industrial and commercial capacity was destroyed by the Union Army during the American Civil War.
Many Milton people left the area and headed to Alabama.  Most of them lost their estates and land to the Union.  The town slumbered in poverty for almost 20 years after the war.  Then the railroad came to town in the 1880s and timber industries in the area boomed with new access into the rugged interior of the Panhandle.  As lands were cleared of timber, cotton and peanuts were planted and plantation farming became the major industry.
Two separate fires did a good job of almost destroying Milton in 1885 and 1892.  An even worse fire came along in 1909 which destroyed most of the remaining surviving buildings.  The town rebuilt after that fire, and many of those buildings can still be seen in the downtown section.

Bagdad is a small historic town on the south edge of Milton hat has also done a good job of preserving some of their old buildings.
Today's Milton is a vibrant city of more than 9,000 that supports manufacturing and farming activities.  The town is also a support center for the U.S. Navy's Whiting Field, an important training facility for Navy pilots.

Milton,  Florida: Historic Preservation
Historic preservation is important to Milton, and the City's Downtown Historic District does a good job of keeping the place looking like the authentic and historic Old Florida that it remains to this day.
St. Mary's Episcopal Church and Rectory is on Oak Street in Milton and is an example of Carpenter Gothic church architecture.  The church was completed in 1888 and is on the U.S. National Register of Historic Places.
The church was mentioned in Frank Lloyd Wright's book, The Aesthetics of American Architecture, and is also listed in A Guide To Florida's Historic Architecture published by the University of Florida Press.
Milton Restaurants
Blackwater Bistro
5147 Elmira St, Milton, FL 32570-5905
Tel:  850-623-1105
Great lunch and dinner right on the river.
Milton Quality Bakery
6727 Caroline St, Milton, FL 32570-2202
Tel:  850-623-3676
Great doughnuts, bread and cakes.
Milton Hotels
Holiday Inn Express Milton
8510 Keshav Taylor Dr, Milton, FL 32583
Tel:  877-859-5095
---
---
IF YOU DIDN'T FIND IT ON THIS PAGE, SEARCH OUR ENTIRE WEBSITE
20181004