MORIKAMI GARDENS
4000 Morikami Park Road
Delray Beach, Florida 33446
Tel:  561-495-0233
Morikami Gardens is the place to visit if you've had enough of fast paced theme parks.  It is a tranquil oasis with a theme of a different sort.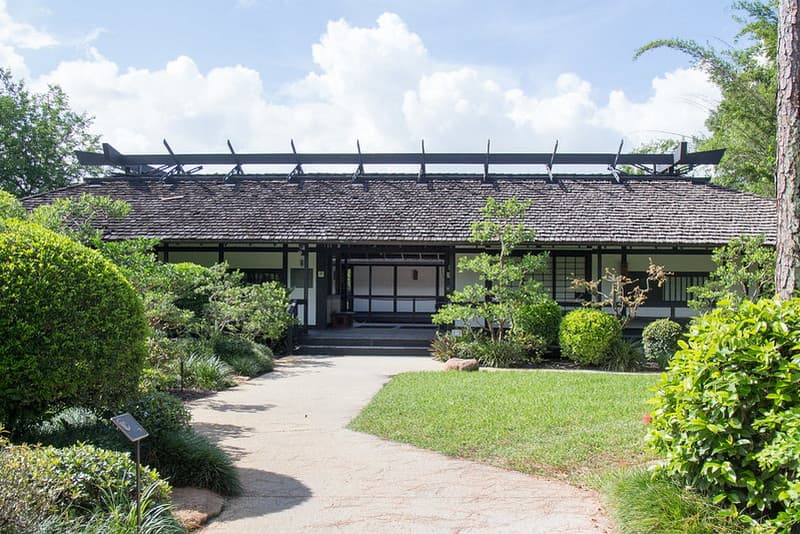 Morikami Museum and Japanese Gardens
Flickr/Martin Alonso
If you have any interest in things Japanese, this 188 acre site in Delray Beach is a must!

This attraction is officially known as "The Morikami Museum & Japanese Gardens". For convenience, we'll use the short form here.
Morikami Gardens Waterfall
Flickr/Robert Pittman
Since its opening in 1977, Morikami Gardens has been a center for Japanese arts and culture in Florida.
Morikami features changing exhibitions in its galleries and monthly tea ceremonies performed in its Seishin-an tea house.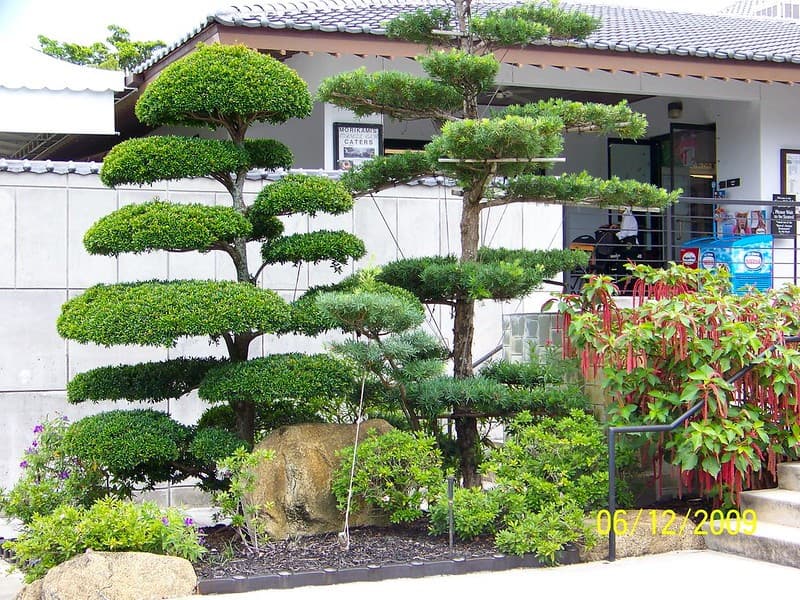 Morikami Museum and Gardens
Flickr/Bob B. Brown
There is also an educational outreach program with local schools and organizations, and Japanese traditional festivals celebrated for the public several times a year.
The original building, named the Yamato-kan, is designed to resemble a Japanese villa.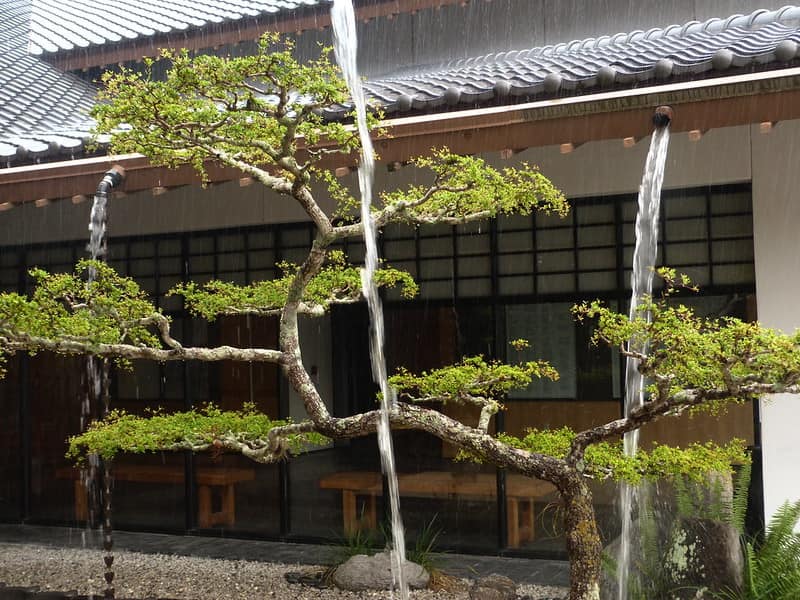 Morikami Water Garden
Flickr/Lisa Jacobs
The Yamato-kan has a permanent exhibit related to the history of the Yamato Colony, a Japanese farming community in South Florida 100 years ago. Yamato Road in Delray Beach is named for the colony.
George Sukeji Morikami (1886-1976) joined the Yamato Colony at a young age and over the years he became the last of the original colonists to remain in Palm Beach County.  He became prosperous, but still chose to live in a mobile home on the 200 acres land that he bought toward the end of World War Two.  He donated the land which would become Morikami Museum and Gardens to Palm Beach County in 1973.
The Yamato-kan also has a 225 seat theater, authentic tea house with viewing gallery, library, classrooms, museum store, cafe and lakeside terrace with Japanese courtyard garden.

The Morikami Museum Collection houses 5,000 Japanese art objects and artifacts, including a 500-piece collection of tea ceremony items, more than 200 textile pieces and recent fine art acquisitions.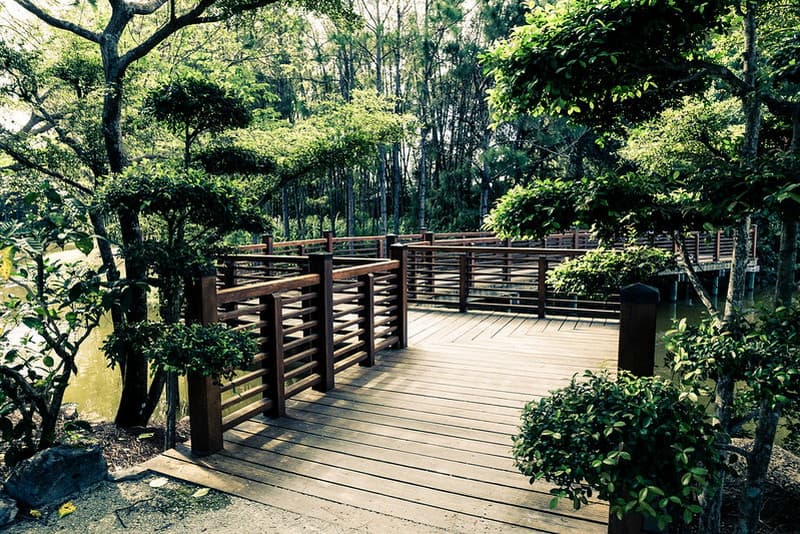 Morikami Bridge
Flickr/John Spade
The Museum itself provides a grand entrance to the gardens. There is a permanent collection of Japanese art and artifacts; as well as items on loan from other museums and private collectors.
As many times as I've been there, the special exhibits are always exciting. Some of my favorites have been kimonos, ancient pottery and antique netsuke.
The museum shop is always tempting and I recommend having lunch at the Cornell Café (featured on the TV Food Network). It is unassuming in appearance but the Pan-Asian fare is delicious and reasonably priced!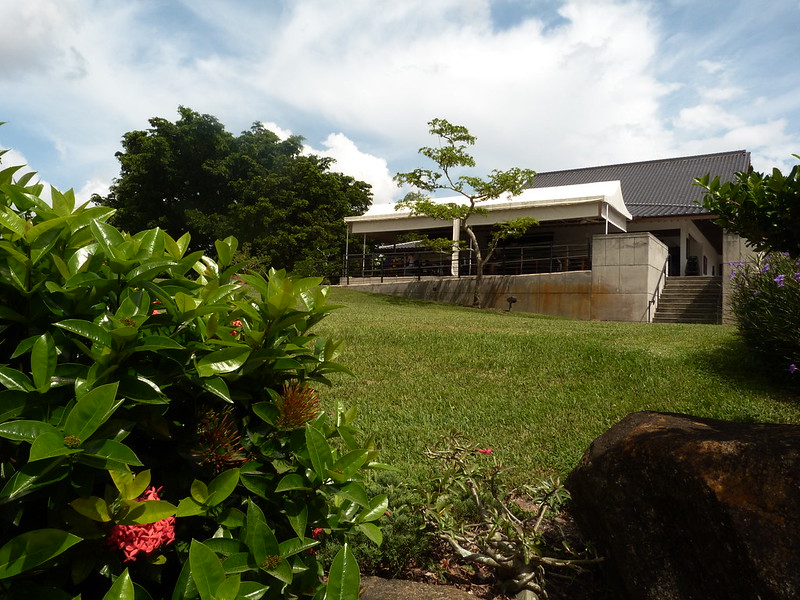 Morikami Gardens Cornell Cafe
Flickr/Lisa Jacobs
An almost mile long wandering path will take you through six authentic style Japanese gardens.
The entire area is full of old pine trees, beautifully placed stones and flowering plants.
The water features are exquisite. Make a point to view the bonsai garden. As a bonsai aficionado myself, it's always part of my visit.
Speaking of bonsai, my expert on this beautiful living art form is Mary Miller, formerly from Homestead, Florida.
Mary has contributed to this web page and is a long time lover of Morikami.  The photo of the bonsai tree is from her website.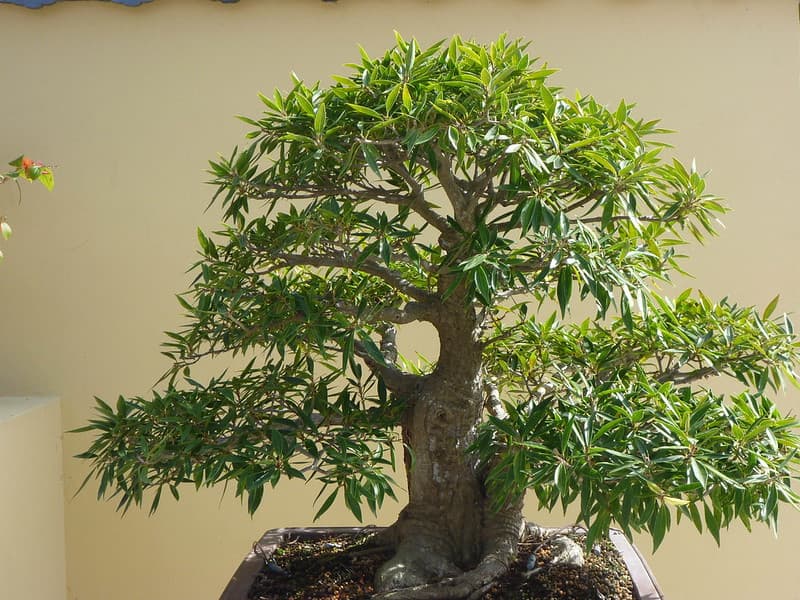 Morikami Bonsai
Flickr/Rebecca Siegel
The Morikami is west of Delray Beach and is a convenient day trip from many Florida cities.
The traditional Japanese festivals are always filled with food booths, things oriental for sale and demonstrations (everything from bonsai and Taiko drums to tea ceremonies).
Take the kids, there's plenty of room to run and wide open spaces with picnic tables.
MORIKAMI GARDENS ADMISSION FEES AND HOURS
HOURS
Tuesday - Sunday, 10:00 a.m. - 5:00 p.m.
Closed Mondays and major national holidays, including Thanksgiving, Christmas, New Years Day, Easter and Fourth of July.
Information on special events and exhibits is available at the Morikami Gardens Website.
DIRECTIONS
Morikami Gardens is between I-95 and the Florida Turnpike west of Delray Beach, Florida.
From Linton Boulevard take Carter Road south to Morikami, and from Yamato Road take Jog Road north to Morikami. The way is well marked with signs.
As you leave Morikami Gardens you will pass the American Orchid Society Botanical Garden. Over three acres of lush gardens full of rare orchids.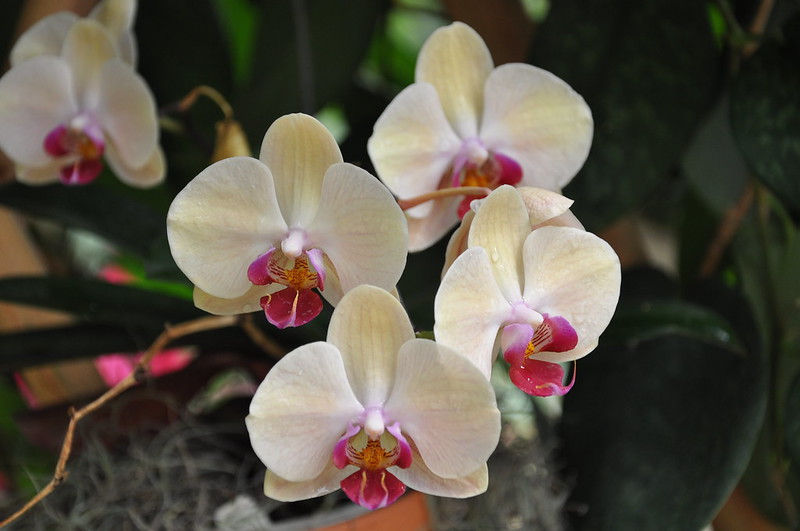 American Orchid Society Flower
Flickr/Joseph LaMonica
Don't be concerned about the weather there is also a 4,000 sq. ft. greenhouse to tour! 

American Orchid Society Botanical Garden
16700 AOS Lane
Delray Beach, Florida 33446
The colors, shapes and fragrances will amaze you. It's definitely worth a visit.

---
MORIKAMI GARDENS INTERACTIVE MAP
---
---
---

Our Facebook page has more than 129,275 followers who love off the beaten path Florida: towns, tourist attractions, maps, lodging, food, festivals, scenic road trips, day trips, history, culture, nostalgia, and more.  We post articles every day.  Please check it out and if you like it, we would appreciate a "like" from you.
---
By Mike Miller, Copyright 2009-2023
Florida-Back-Roads-Travel.com
Florida Back Roads Travel is not affiliated with or endorsed by Backroads, a California-based tour operator which arranges and conducts travel programs throughout the world.