RAINBOW RANCH
Memories of Square Dances, Country Music, and The Senator
October 11, 2020
Memories of one of my favorite hangouts, the Rainbow Ranch, came flooding back the other day as I drove by Big Tree Park on General Hutchinson Parkway.
The park and Longwood are north of Orlando and south of Sanford.
The Big Tree was known as The Senator.  It was a giant cypress tree with a diameter of 17.5 feet and a height of 125 feet. The tree was estimated to be 3,500 years old.
Locals and tourists loved The Senator, but it burned down in 2012 thanks to a careless drug addicted woman setting it on fire.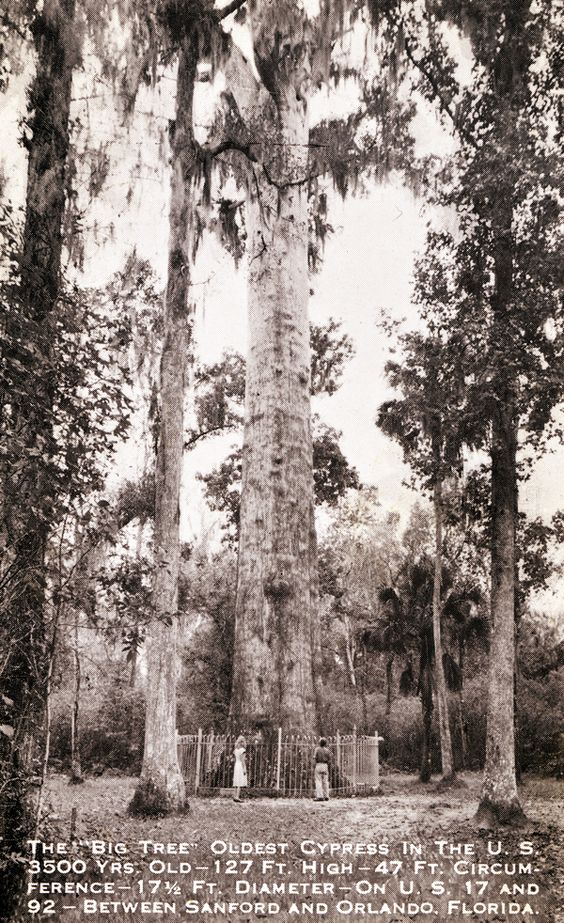 There are forlorn reminders of the Rainbow Ranch nearby.
Just west of the park on the same side of the road is a faded old red building shaped like barn.  The building has a huge asphalt parking lot overgrown with weeds.
The old barn ended its life as a rattan and wicker store, but for many years before that it was the Rainbow Ranch.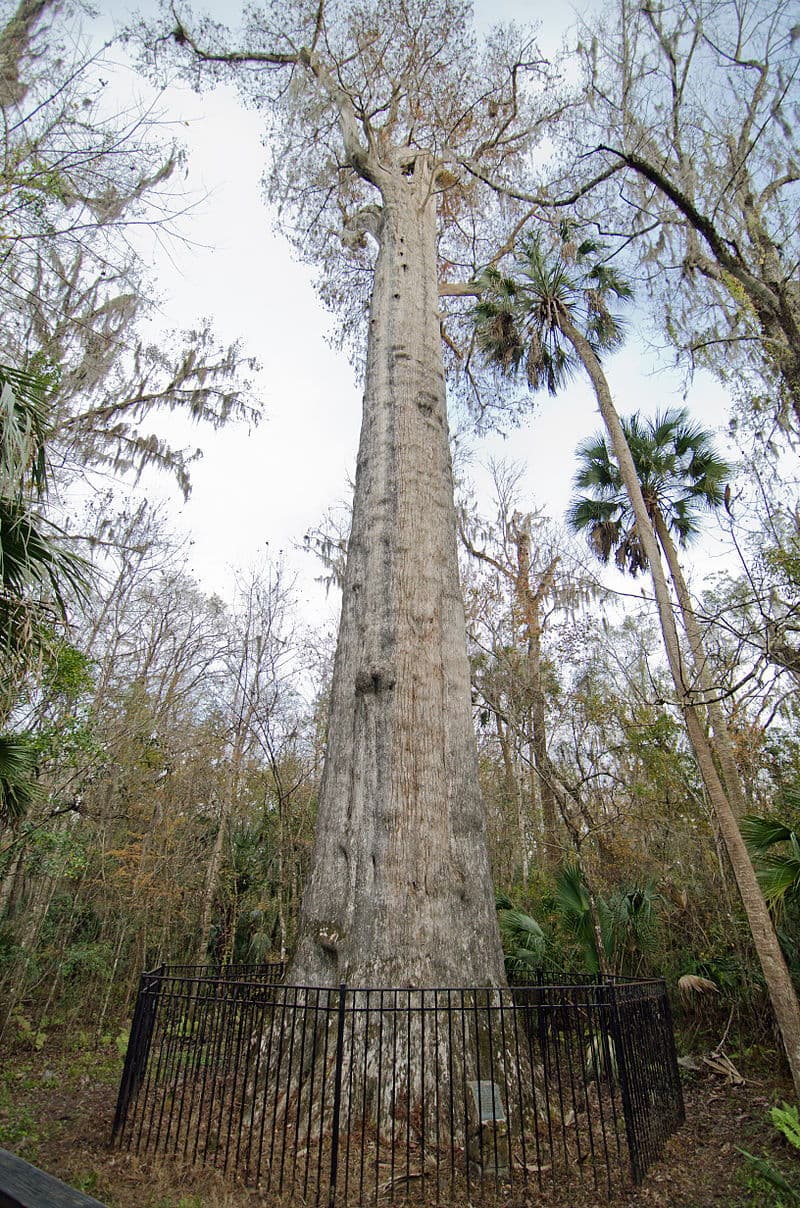 The Senator in 2012, By Jonclift - Own work, CC BY-SA 3.0, https://commons.wikimedia.org/w/index.php?curid=18166965
The Rainbow Ranch opened in 1960 and was a country and western club. It had a large dance floor for couples dancing and square dancing.
It also had a small serving bar in each corner where you could buy a drink, and a kitchen where you could get BBQ and snacks. The Rainbow Ranch also hosted private parties, beauty shows, weddings and other events. 
It was the night time and weekend activities opened to the public that I remember the most.
The giant parking lot had spaces for 500 cars, pickup trucks, motorcycles and whatever else a person rode in to get there.  I think most of the parking lot was unpaved and got pretty muddy at times.
The Rainbow Ranch was started by a country music performer, Lee Purvis.  He had a musical group called "Shorty Shedd and his Whoot Owls."
They were the house band at the ranch.  The name came from radio station WHOO in Orlando that had a country format in the early days.
The Whoot Owls broadcast a two hour live radio program each day, and became well known in Orlando and Central Florida.  I've also heard them referred to as the Five Owls.
The members of the Whoot Owls were Lee Purvis, Shorty Sheed, Jake Sheed, Bill Faulk, and Ray Kelly. Sometimes they were joined by a WHOO disc jokey named Jim Wilson.
Soon after the Rainbow Ranch opened, the group often played there in person for a live radio broadcast. 
Good old country square dances were called each night and it was fun to grab a partner and whirl around the dance floor and get to see everybody.
The Rainbow Ranch was very popular with Central Florida country music and dance fans.
A feature that everybody loved was "Lady's Choice", if I am remembering correctly.  This happened every third dance when the women were encouraged to invite a man to dance, usually a stranger. 
Many short and long term relationships began at the Rainbow Ranch.
Sometime in the late 1970s or early 1980s the ownership changed and it was briefly called "The Joint in the Woods."  The Joint changed the music format to rock and roll and a different crowd came there.
The Joint didn't make it, and the big red barn soon became a store known as "Rattan and Wicker World."
The last time I drove by there was a "For Sale" sign on the fence next to the driveway.   Boss Commercial Real Estate has it listed for $1,099,000. 
So the next time you ride by and see the "For Sale" sign on the fence, maybe you'll remember the Rainbow Ranch.  If you have the money you might buy it and put it back in business.
To help you remember those old days and the happy sounds, check out the Youtube video below to enjoy part of an album recorded in 1950 by "Shorty Shedd and his Whoot Owls."
---
WHOOT OWLS PERFORMING "BARNYARD SHUFFLE"
---
LOCATION MAP OF THE LONG LOST RAINBOW RANCH
---
---

Our Facebook page has more than 127,538 followers who love off the beaten path Florida: towns, tourist attractions, maps, lodging, food, festivals, scenic road trips, day trips, history, culture, nostalgia, and more.  We post articles every day.  Please check it out and if you like it, we would appreciate a "like" from you.
---
By Mike Miller, Copyright 2009-2023
Florida-Back-Roads-Travel.com
Florida Back Roads Travel is not affiliated with or endorsed by Backroads, a California-based tour operator which arranges and conducts travel programs throughout the world.