Ravine Gardens State Park
RAVINE GARDENS STATE PARK
1600 Twigg Street
Palatka, Florida 32177
Phone: 386-329-3721
By  Mike Miller Updated June 6, 2023

Ravine Gardens State Park in Palatka, Florida is a great place to visit and explore. The park was built by the Works Progress Adminstation and opened in 1933.  It includes 59 acres famed for its lush ravines, verdant gardens, and captivating natural beauty.
Ravine Gardens State Park Column
Wikimedia Commons, Ebyabe
This charming park attracts nature enthusiasts and casual visitors alike, offering an array of engaging activities and stunning scenery. 

The park boasts a well-maintained network of walking trails that cater to various fitness levels and interests.
Side View of Suspension Bridge
Florida State Parks
The most popular trails include the 1.8-mile Ravine Loop, which navigates the perimeter of the park and the 0.6-mile Azalea Trail, which meanders through a canopy of blooming azaleas during the spring season.

There is also a 0.3-mile Fitness Trail, designed for those who want to break a sweat and incorporate exercise stations into their walk.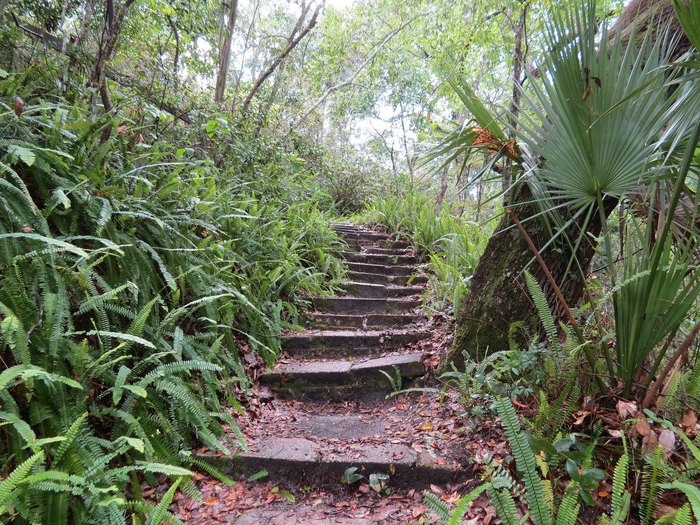 Steps at Ravine Gardens
Flickr/Sandy Auriene Sullivan
The park's signature suspension bridge spans across the ravine, providing visitors with a bird's eye view of the lush surroundings.
The bridge is a favorite spot for photography enthusiasts and offers an unrivaled perspective of the park's unique topography.
Ravine Gardens State Park is a botanical haven, home to over 100,000 azaleas, camellias, and other native and ornamental plant species.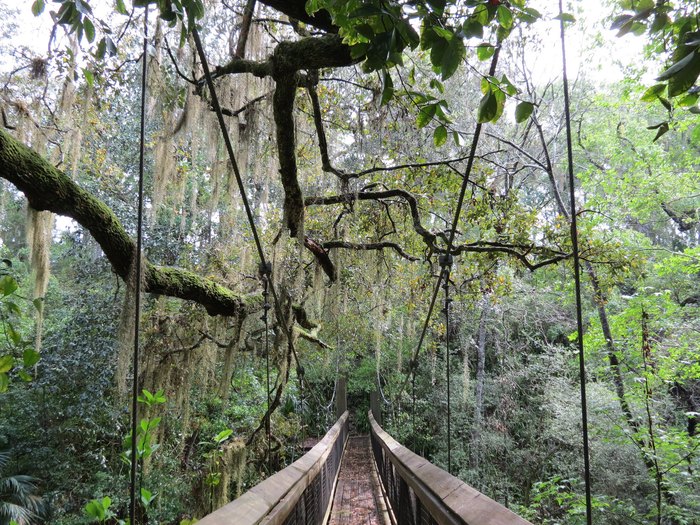 Suspension Bridge at Ravine Gardens
Flickr/Sandy Auriene Sullivan
Visitors can enjoy a leisurely stroll through the park's exquisite formal gardens, where they will encounter vibrant flower beds, bubbling fountains, and peaceful reflecting pools.
The park's peak blooming season is during February and March, making it an ideal time for a visit.
Ravine Gardens State Park is open year-round, allowing visitors to experience the park's natural beauty throughout the changing seasons.
Waterwheel at Ravine Gardens
Florida State Parks
Ravine Gardens State Park plays host to several annual events, drawing visitors from near and far to partake in the festivities.
The most notable event is the Palatka Azalea Festival, held sometimes during the first weekend of March.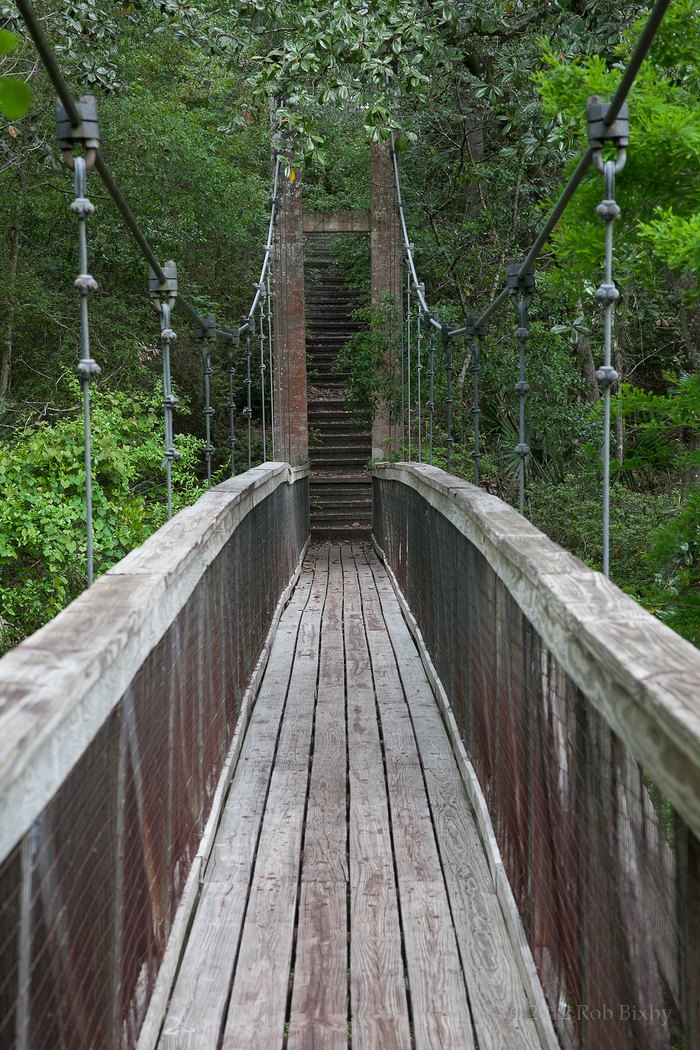 Suspension Bridge at Ravine Gardens
Flickr/Rob Bixby
This vibrant celebration features an array of activities, including live music, arts and crafts, food vendors, and guided tours of the park's blooming azaleas.

Additionally, the park hosts events, celebrations, guided birdwatching walks, and educational programs throughout the year.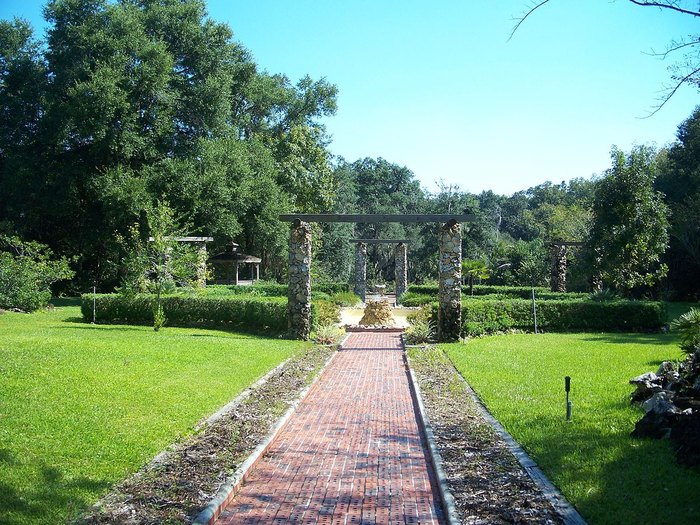 Walkway at Ravine Gardens
Wikimedia Commons/Ebyabe
The park's operating hours are from 8:00 AM until sunset, with the exception of the formal gardens, which close at 5:45 PM daily.

The entrance fee is $5 per vehicle, and the park offers ample parking for visitors.
---
GOOGLE MAP OF RAVINE GARDENS STATE PARK
---
LEARN MORE ABOUT PALATKA, FLORIDA
---
---

Our Facebook page has more than 129,275 followers who love off the beaten path Florida: towns, tourist attractions, maps, lodging, food, festivals, scenic road trips, day trips, history, culture, nostalgia, and more.  We post articles every day.  Please check it out and if you like it, we would appreciate a "like" from you.
---
By Mike Miller, Copyright 2009-2023
Florida-Back-Roads-Travel.com
Florida Back Roads Travel is not affiliated with or endorsed by Backroads, a California-based tour operator which arranges and conducts travel programs throughout the world.