STEPHEN CRANE
By  Mike Miller 

Stephen Crane didn't quite make it to thirty, dying in 1900 at the age of twenty-nine.  During his short life he became an important and well known author.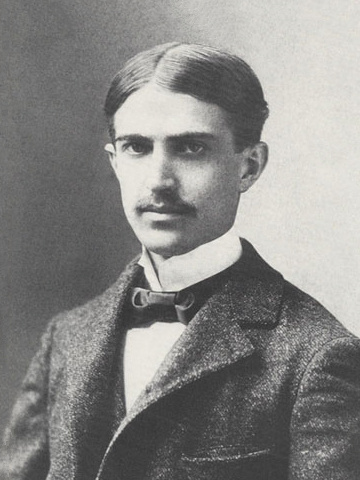 Stephen Crane
His books and stories are still being read and enjoyed more than one hundred years after his death.

He visited Florida but never lived in the state.  We include him among our Florida authors because of his 1898 short story, "The Open Boat". 
The story, based on Crane's own experience, takes place in a small boat in the angry surf near Ponce Inlet and New Smyrna Beach.
Crane was on the way to Cuba on the S.S. Commodore when the ship sank off the coast of Florida.  He and others drifted for 30 hours in a dinghy.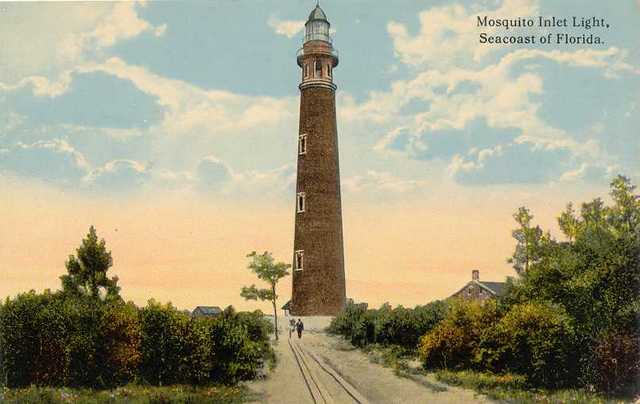 Probably Crane's best known and widely read book is his novel, "Red Badge of Courage", a Civil War tale.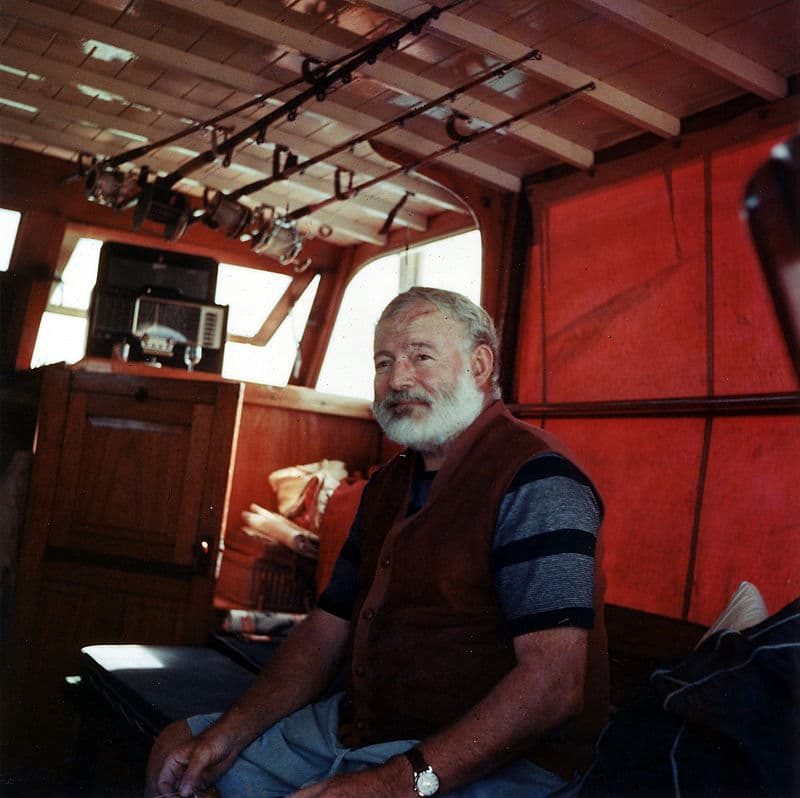 Ernest Hemingway believed "The Red Badge of Courage" was one of the finest works of American literature.
In Hemingway's "The Green Hills of Africa" he wrote that "The good writers are Henry James, Stephen Crane, and Mark Twain.  That's not the order they're good in.  There is no order for good writers."
Here are some of Stephen Crane's most important works.
(1893) Maggie:  A Girl of the Streets
(1895) The Red Badge of Courage
(1895) The Black Riders and Other Lines
(1896) George's Mother
(1898) The Open Boat and Other Tales of Adventure
(1899) War is Kind
(1899) Active Service
(1899) The Monster and Other Stories
(1900) Wounds in the Rain
(1901) Great Battles of the World
(1903) The O'Ruddy
---

Our Facebook page has more than 128,577 followers who love off the beaten path Florida: towns, tourist attractions, maps, lodging, food, festivals, scenic road trips, day trips, history, culture, nostalgia, and more.  We post articles every day.  Please check it out and if you like it, we would appreciate a "like" from you.
---
By Mike Miller, Copyright 2009-2023
Florida-Back-Roads-Travel.com
Florida Back Roads Travel is not affiliated with or endorsed by Backroads, a California-based tour operator which arranges and conducts travel programs throughout the world.