THE WHIP WATERFRONT PUB N GRUB
3129 Cooks Landing Road
Quincy, Florida 32351
Tel: 850-875-2605
The Whip Waterfront Pub N Grub is located at the Whippoorwill Sportsman's Lodge on Lake Talquin near Quincy, Florida.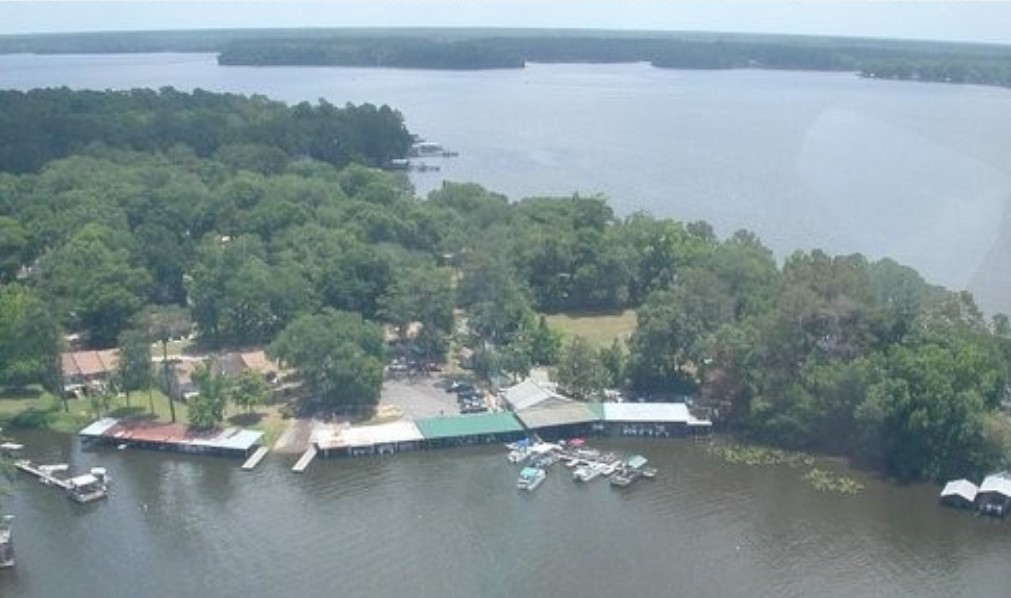 Whippoorwill Sportsman's Lodge
Lake Talquin is a beautiful reservoir on the Ochlockonee River.  The Lodge is a fish camp on the lake about 20 miles west of Tallahassee and 10 miles south of Quincy. 
The Whippoorwill Sportsman's Lodge has modern cottages and cabins and some RV sites.  The restaurant is open to the public, not just the people who are staying at the fish camp resort.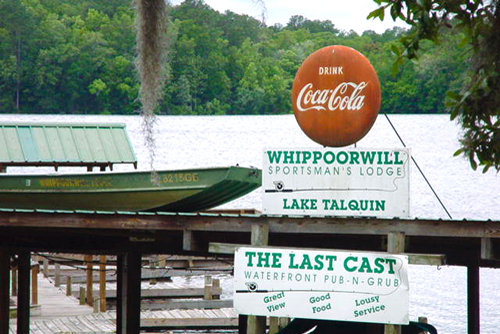 Whippoorwill Sportsman's Lodge
The Pub N Grub is not a fancy place.  It is a working fish camp with a bait and tackle shop and a menu limited to just a few entrees. 
The sign outside says "good food, lousy service", but don't believe it.  The food is great and so is the service.  Everything you are served will be fresh.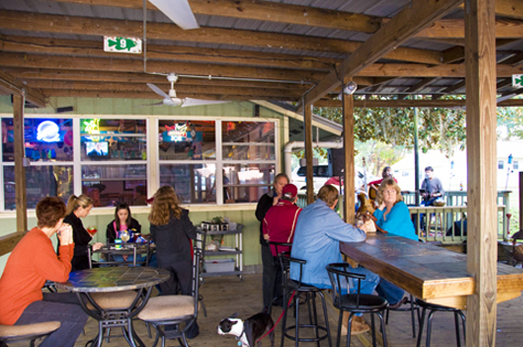 Whip Pub N Grub Deck
The dinner menu includes shrimp and crab salad, New York strip steak, prime rib, grouper, Greek salad, grilled chicken, hamburgers, cheeseburgers, snapper, crab cakes, and grouper.  A small loaf of fresh baked bread is served with your meal. 
Desserts include a delicious coconut cream and key lime pies.
The lunch menu is more limited, featuring hamburgers, cheeseburgers, and salads.  Dining can be inside or outside on a deck overlooking beautiful Lake Talquin.  The view is magnificent.
There quite a few craft beers available, and wine as well.  
The restaurant is open Wednesday through Sunday from 11:00 am to 9:00 pm, and is closed on Monday and Tuesday.
---
---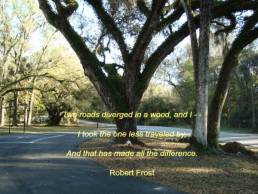 Over 65,000 followers can't be wrong. Learn about off the beaten path Old Florida, historic towns, attractions,  festivals, scenic drives and more.
Like Us On Facebook
Return to Florida Backroads Travel Home