WHALE'S TALE FISH HOUSE

2720 West Old Highway 441
Mount Dora, Florida 32757
Tel:  352-385-1500
By  Mike Miller June 23, 2023

The Whale's Tale is a favorite of year round locals and snowbirds who have been here before.
It is in a quiet shopping center that many tourists seem to overlook on their way to someplace else. They are missing a great dining experience.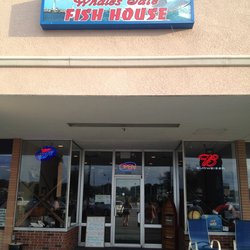 As the name implies, this restaurant specializes in seafood and they do a great job of it. Bonnie and Pat Duffy, the owners, are originally from Maryland and specialize in a lot of dishes they learned to prepare up in the Chesapeake area.

For example, they are famous locally for their Maryland crab soup with great seasonings and veggies.  They also have crab balls made with tasty crab meat rolled and seasoned the Chesapeake way.
Other specialties include tender clam strips with Whale's Tale's famous breading, fried oysters, and plenty of varieties of salads.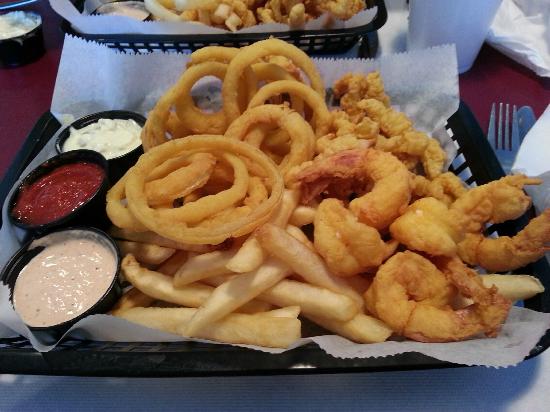 Seafood can be prepared any way you like it: lightly breaded in a secret recipe and fried in canola oil, broiled in lemon butter, blackened seasoned, or topped with their special crumb topping.

Seafood entries include belly clams, fish and chips, haddock, shrimp, catfish, oysters and clam strips.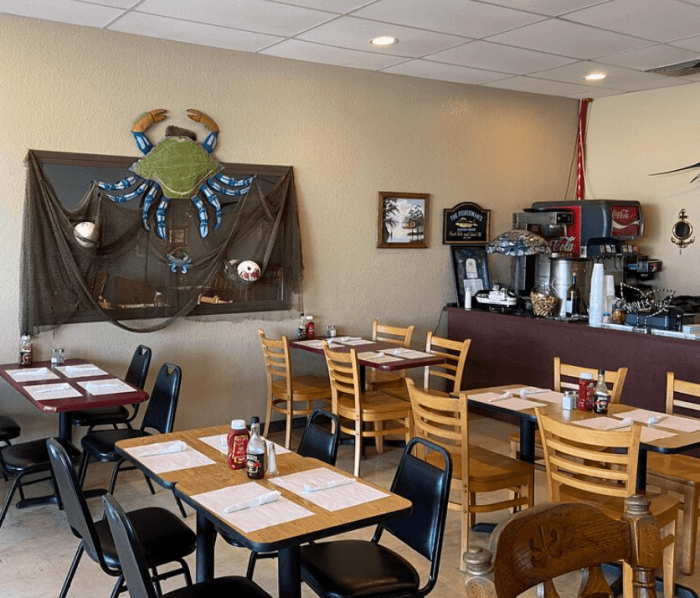 Everything is always fresh. Their "signature dish" is Bonnie's Maryland Lump Crab Cake, seasoned and broiled to perfection and served with two sides.
For people not inclined toward seafood, they also have chicken dishes.
Wednesday and Saturday nights they have an all you can eat fish special, and the big eaters come out to take advantage of the huge portions. 
The last time I had the all you can eat special, the fish was swai, similar to catfish only milder.

Service is great. It's family owned and operated, and they quickly learn what you like and how you like it prepared.
They have a nice wine and beer selection along with soft drinks.
It's definitely a family restaurant all dolled up with a nice nautical interior.
Whale's Tale is open Tuesday through Saturday 11am-8pm.
---

Our Facebook page has more than 128,577 followers who love off the beaten path Florida: towns, tourist attractions, maps, lodging, food, festivals, scenic road trips, day trips, history, culture, nostalgia, and more.  We post articles every day.  Please check it out and if you like it, we would appreciate a "like" from you.
---
By Mike Miller, Copyright 2009-2023
Florida-Back-Roads-Travel.com
Florida Back Roads Travel is not affiliated with or endorsed by Backroads, a California-based tour operator which arranges and conducts travel programs throughout the world.