ALABAMA JACK'S

58000 Card Sound Road
Homestead, Florida 33030
Tel:  305-248-8741
When you are traveling to the Florida Keys down U.S. Highway 1, there are only two ways to get there: the 18 mile stretch and Card Sound Road. 
After leaving Homestead, the 18 mile stretch carries you down to Jewfish Creek and Key Largo.
A longer route is to turn left on Card Sound Road after leaving Homestead.
This will take you through mangrove swamps to a toll bridge that crosses Card Sound and the Intracoastal Waterway onto north Key Largo.
Alabama Jack's is located on the right side of the road just before the toll booth.
You can't miss it in this sparsely populated area of South Florida.
If you see dozens of motorcycles parked in front, don't be intimidated. These are not Hell's Angels or outlaws looking for a fight, but just regular folks enjoying the laid back ambience of one of the most unique places in this part of the state. Don't be surprised if you see Granny clog dancing with a biker. It's that kind of eclectic place.
There is a nice bar inside, and plenty of seating both inside and outside. They have good seafood, including grouper sandwiches, grilled dolphin platter, crab cake sandwiches and conch fritters. I really like their conch fritters. For the non-seafood lovers they have hamburgers, chicken fingers, salads, buffalo wings and french fries. The food is good but not great. You don't go here for the food as much as for the experience.
If you are a conch fritter fan, you will find the ones at Alabama Jack's to be a bit different. They are not the little round doughy balls you see in other restaurants, but look more like pancakes. They are loaded with conch and some kind of secret seasoning that gives the fritters a sort of tropical taste.
Alabama Jacks Has A Great Old Florida Bar
The full service bar serves great margaritas and there are lots of beer, wine and hard liquor choices you can make. They quite often have live music, much of it in the Jimmy Buffett style.
Two cautionary notes about Alabama Jack's: this place is in a swamp, and bugs love this kind of environment, especially mosquitoes. Give yourself a break and lather up with a good mosquito repellant just in case you are visiting during one of those times when the little bloodsuckers are very active. The other thing is that some people have reported vehicle breakins, especially on busy weekends. Keep valuables out of sight and the car tightly locked. It has never been a problem for me, but I'm careful anyway.
The place closes at 700pm, so I recommend going in the early afternoon, just after the normal lunch hour. I also recommend going during the week to avoid the weekend crowds.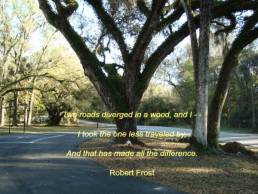 Over 65,000 followers can't be wrong. Learn about off the beaten path Old Florida, historic towns, attractions,  festivals, scenic drives and more.
Like Us On Facebook
Return From Alabama Jack's To Florida Restaurants